Some people say that Khloé Kardashian is not as much of a changer as her sisters. Well, that is true, but it doesn't mean that she is not allowed to walk around with different blonde hair styles once in a while.
Khloé has been recently showing up with some big news: while the blonde hair has been mostly a trend, she went bold with a very short haircut and an outstanding Platinum Blonde.
Top 5 Khloé Kardashian Blonde Hairstyle Ideas
It's hard for Khloé to make a mistake in her hairstyles. For this reason, we have decided to introduce you to her 5 top blonde hairstyles. Get ready for some inspiration – maybe you can even get ready to change after this post!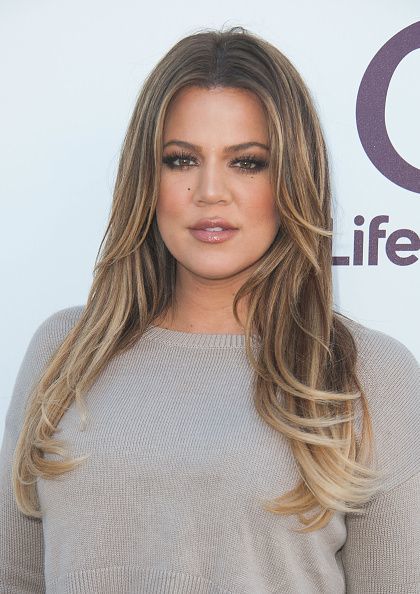 If you are into a more natural look, this is the right option! You can't go wrong with the classic highlights, starting with some darker roots, but going all the way to the bottom with some platinum shades. This is also a versatile look, depending on how you style it.
Best of Lucy Hale Haircuts & Hairstyles
Do you like the super blonde hairstyle, but maybe you are too afraid of dying completely your hair? A great option is starting by darker roots, but still keeping a platinum bottom. It avoids super dry hair, and for sure maintenance is lower than if you go for a completely silver look.
3. Blonde Bob Hair
It's Hard to say what's more flawless in this look: Khloé's hair color or her hair cut. The natural blonde look is even more glamorous with the Bob haircut. If you are looking into taking the extra mile, make sure you wrap your hair on some waves and get ready to turn some heads with one of the most famous hairstyles of the year. You can also try these blonde bob with bangs.
4. Californian-style
For an unforgettable look, why not going for a bold mix? This is the perfect style for the cool ladies and matches perfectly a more Boho attitude. If you want to enhance even more your appearance, make sure you get that perfectly imperfect messy hairstyle altogether with the color.
The Lovely K Michelle Hairstyles for Black Women
5. Buttery Blonde
For all the glamorous ladies around, the buttery blonde will help you feel like a superstar. This style fits perfect girls with bronze skin and green/brown eyes. Make sure you follow these rules and success is guaranteed!
The Most Popular Celebrities With Blonde Hair
These were the top five choices from the Khloé Kardashian blonde hairstyles. We are curious to know what will be her next move, what are your bets?