For men, there is a lot of variety in their hairstyles, and twists are becoming more popular in 2023. Among many others, there are two strand twists for men too. Further, this hairdo offers a lot of varying styles that look super amazing. You can choose from a lot of different styles to see which one works best for you.
You can also personalize your 2-strand twists hairdo to your liking. It can suit almost all face cuts and is really easy to style while being low-maintenance.
Trendy Two Strand Twisted Hairstyles for Guys
Scroll down to see the 30 different hairstyles for men with 2-strand twists:
1. Wavy Twists
Do you have long hair and don't know what kind of braids to choose? Believe us, the twists are ideal for men with medium and long hair like you. Why? Because each braid will stand out and be well defined. And you can even wave them, creating this brilliant effect.
2. Short Twists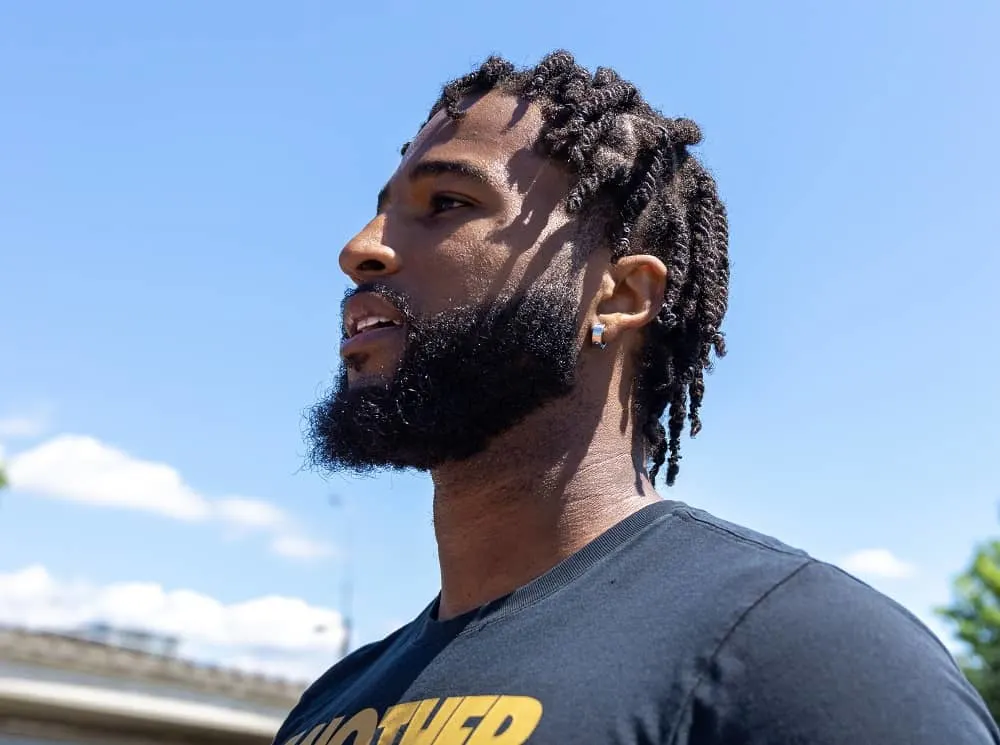 Short two strand twists for men are low maintenance and give you that gangsta look. They work like a charm on all types of hair, especially Afro and coarse hair. Moreover, they are easier to make than the regular braids, so why not try them on?
3. 4 Twists Hairstyle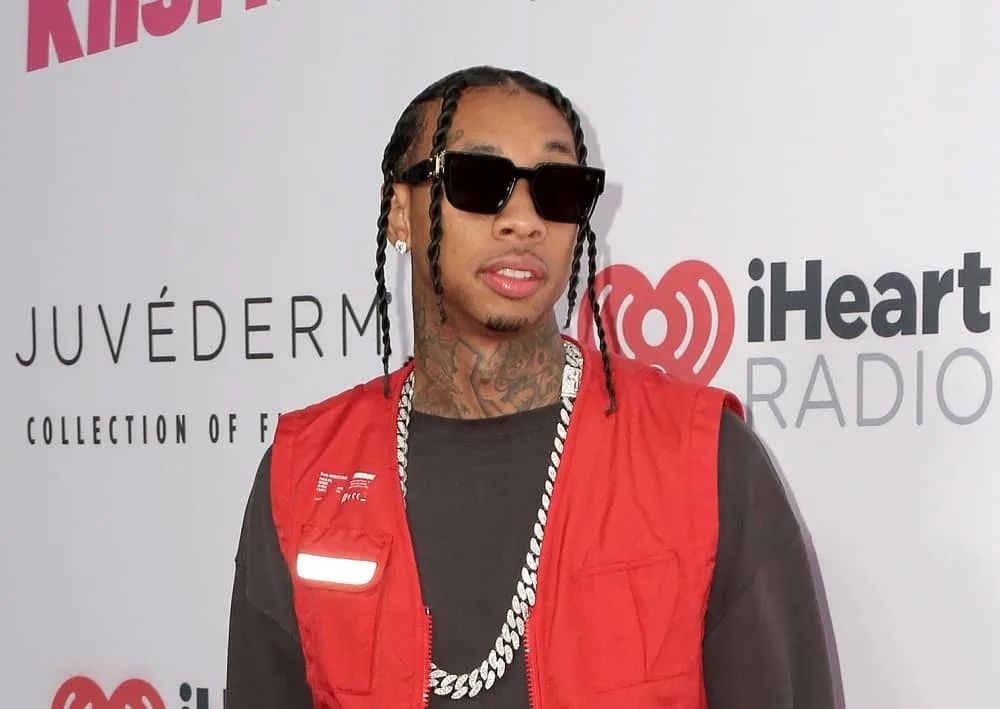 Rappers and hip-hoppers love two strand twist braids! They are dazzling and sassy and will boost your everyday look. Shave the sides or create a fade and use the top to style the twists. A great trick for that smooth look is straightening the hair before you roll them.
4. Black and Blonde Twists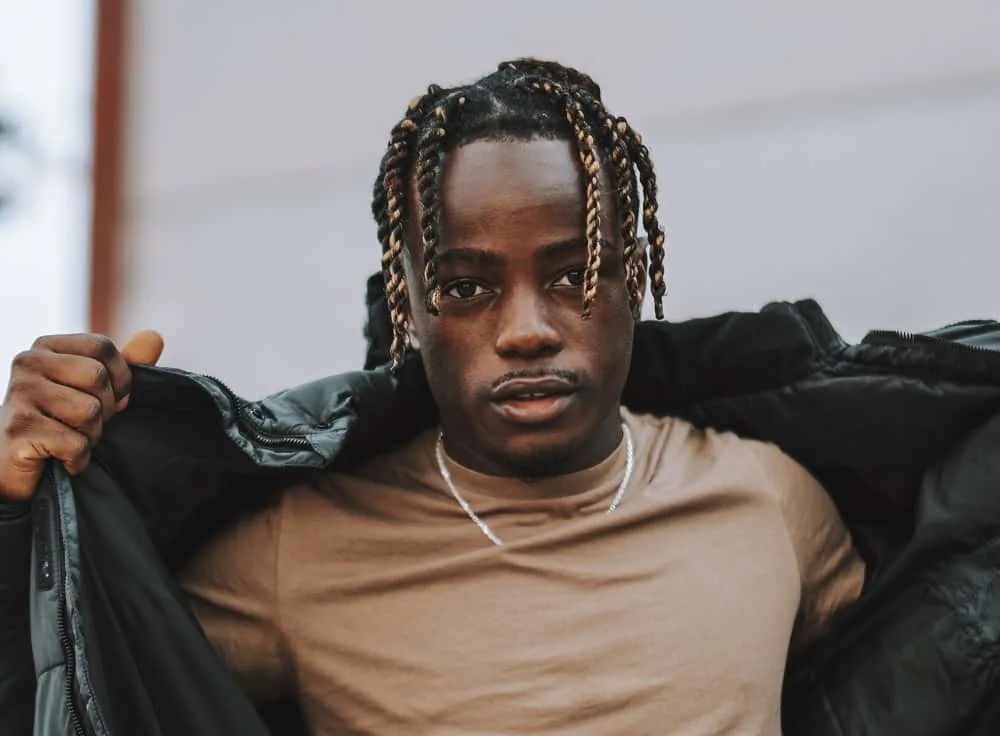 Keep clean, shaved sides and back, and go for an ombre for the top hair. It's probably one of the coolest ways to make your twists stand out, especially if the tips turn into a bright blonde. Roll them and you'll get to like the effect they have.
5. Wet Looking Twists
The easiest way to stun people with your hairstyle? Well, this is probably it. Section the hair and tie each part with a thin rubber band. Use hair gel to control the strands better when twisting them. Secure each braid and decorate them with translucent beads.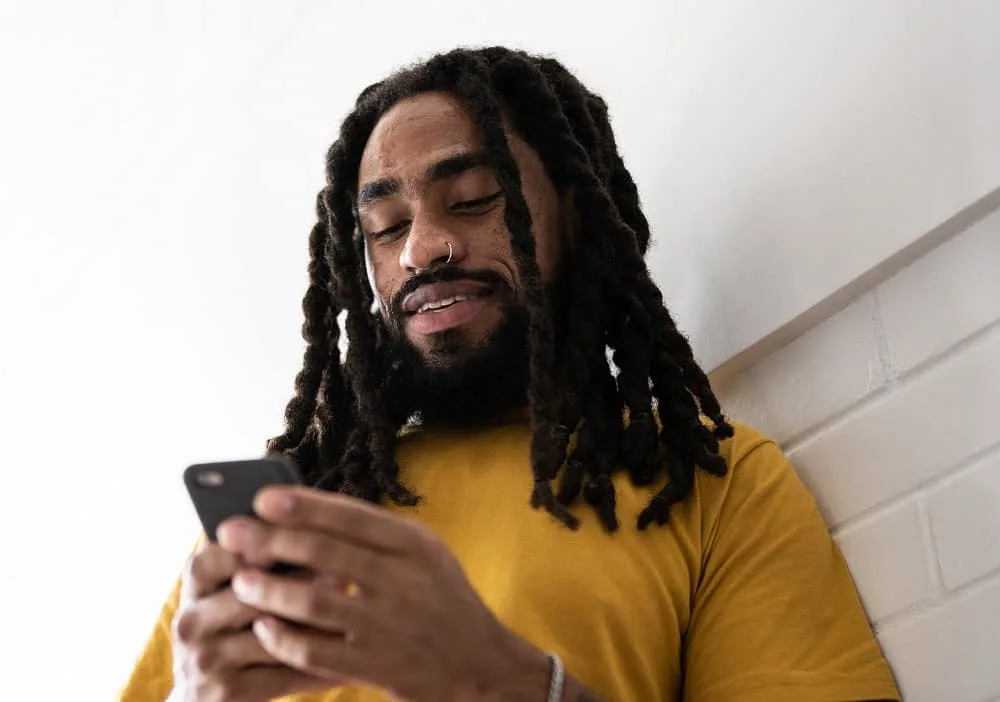 Do you love that Afro texture of your hair, and you don't want to diminish that aspect when creating two-strand beads? Well, there's always a way to get what you want when dealing with hair. Instead of making the twists tight and with curl controller jams, loosely braid these knits.
7. Twists with Fade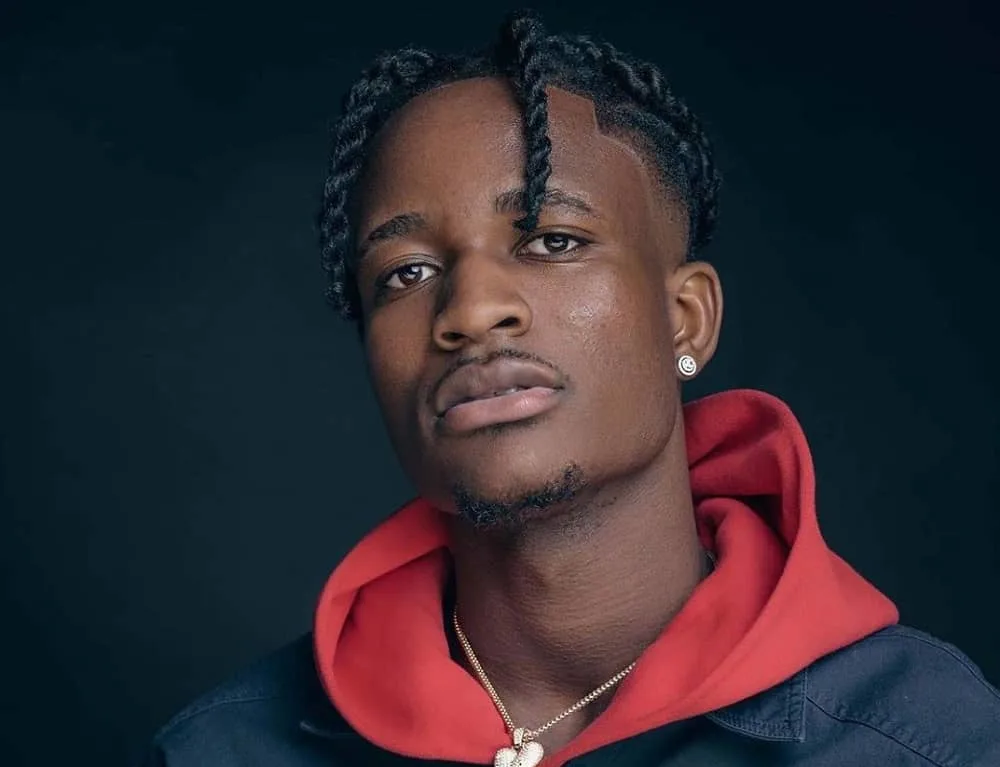 Wanna look neat and shape? Here's a two strand twists hairstyle that you will adore! It keeps the sides in a nice clean high fade with great definition, and the top is perfectly braided. Pair this hairstyle with a small chin beard and thin upper lip mustache.
8. Regular Twisted Braids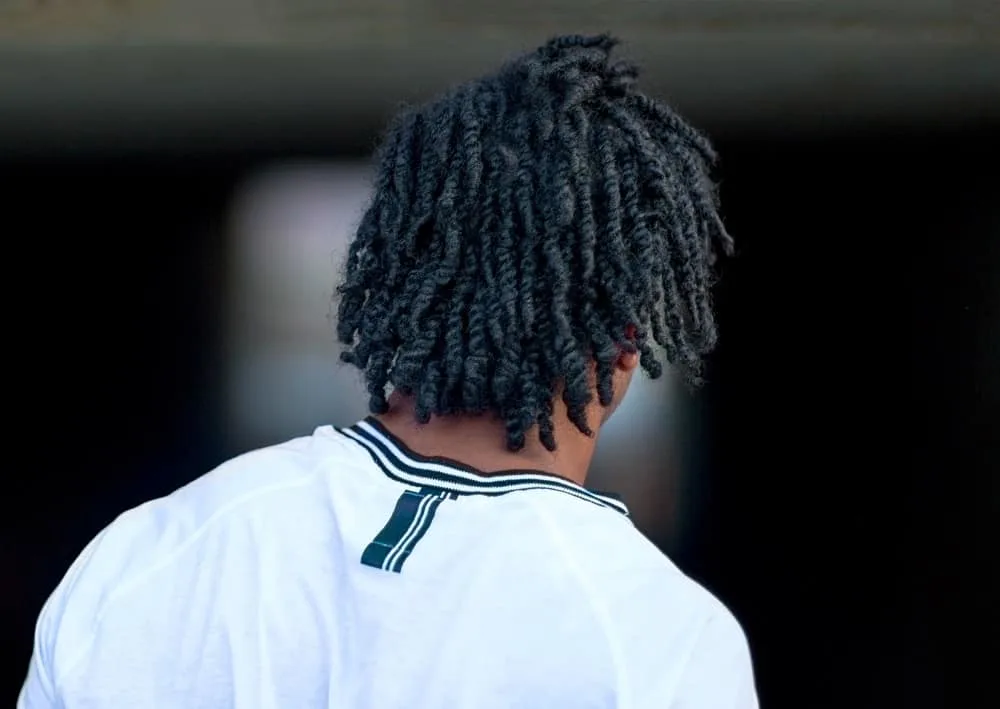 Searching for the best way to keep your Afro hair protected and in great shape? You certainly need this funky two strand twisted hairstyle! Create a small section for the twists, but remember, your hairdo will look this voluminous only if your hair is very dense and coarse. If you don't have this hair type, you can always use hair extensions.
9. Twists for White Men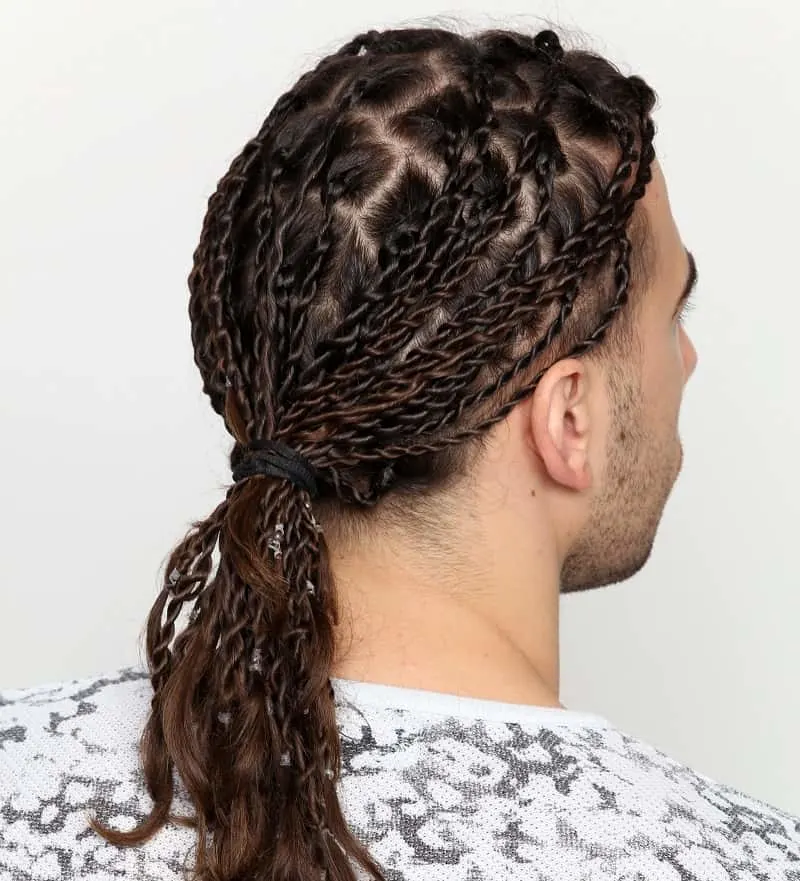 Two strand twists look different on each type of hair and you can see the distinction between Afro-American hair and white people strands. And if you like these smooth twists, there's no reason why you shouldn't give this hairstyle a try.
10. Top Twists with Beard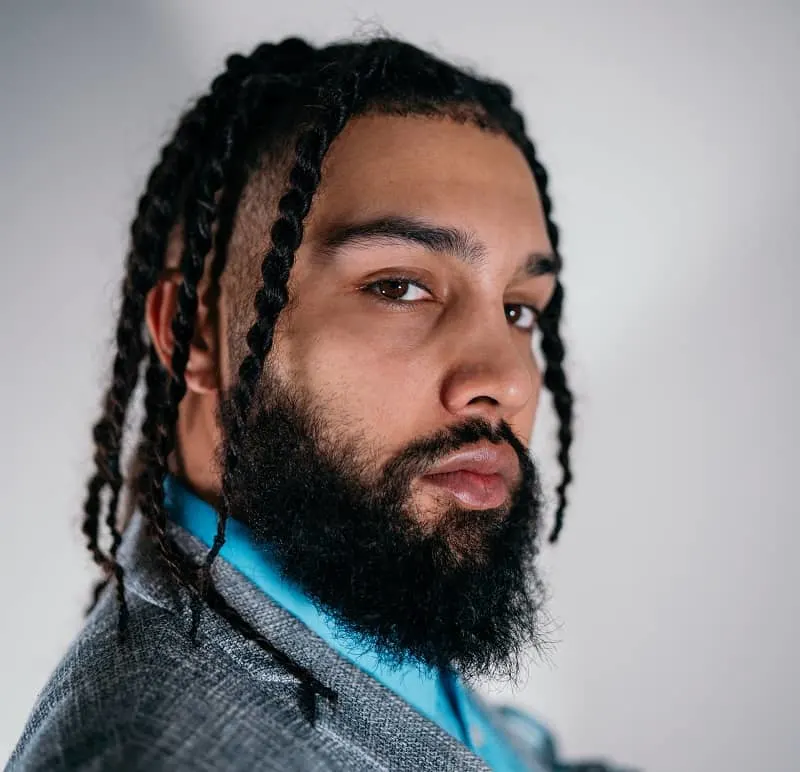 Love a good undercut with braids? Why not try these twisted braids with shaved sides. Style a middle part and build your knits on each side. You can grow a beard and mouth-framing mustache if you love a more manly look.
11. Classic Twists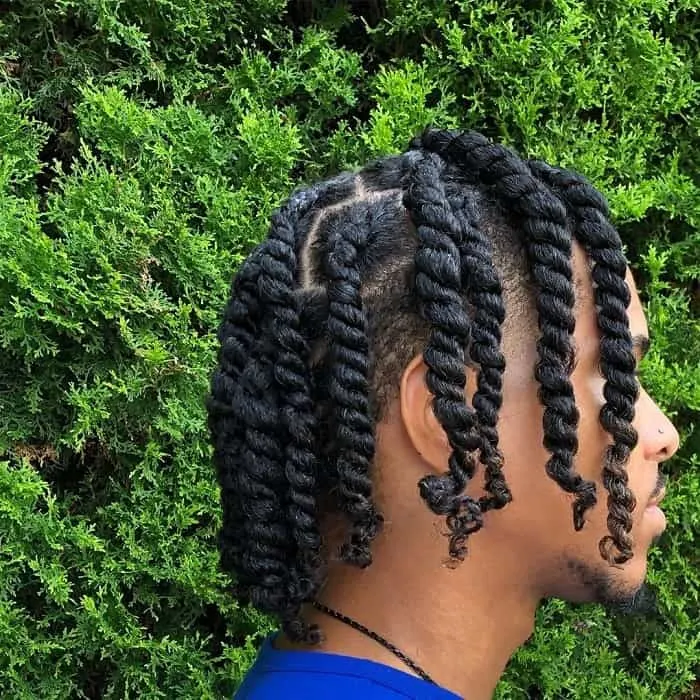 For a classic hairdo, divide your hair into various small sections and twist them with two-strand weaving.
That is all you need to do for this hairstyle, and to look awesome. This hairstyle is perfect for guys with medium hair super easy and doesn't require a lot of effort either.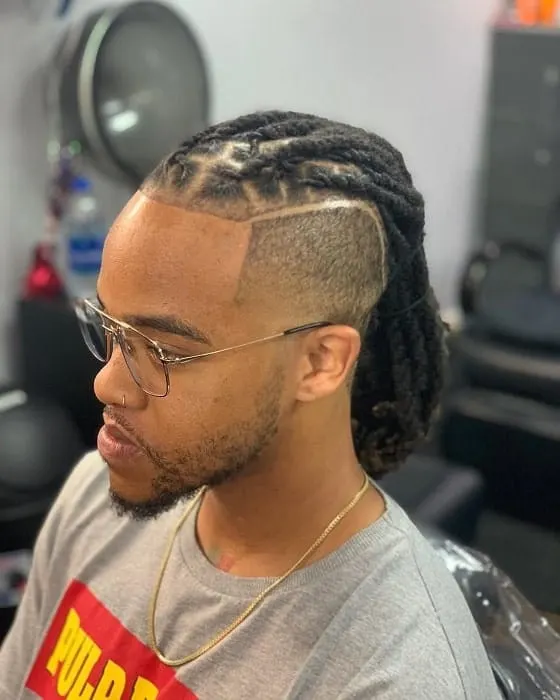 To achieve this hairdo, let your top hair grow to an appropriate length. Next, divide that hair into smaller sections and twist them. Secure all the twists at the back of the head to form a ponytail. Add an undercut to the side hair and a hard part to complete your style.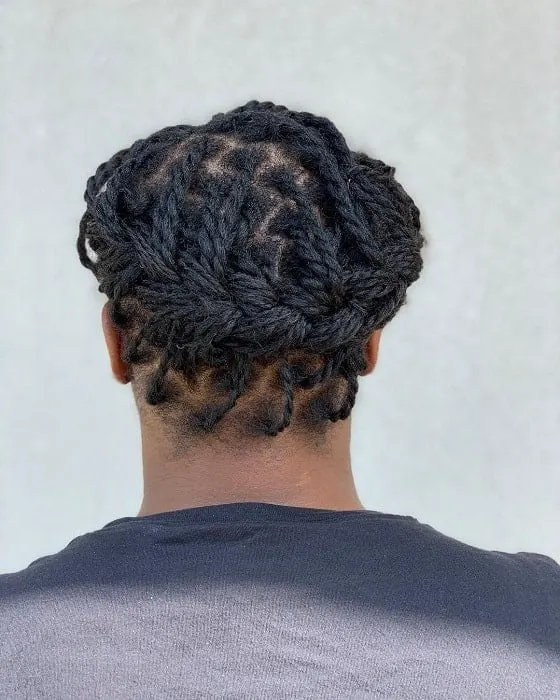 For the king you are, go for twisted crown braid style. Part your hair into tiny sections and knit them all into 2 strand twists. Now, take all the twists and twist them together rounding around your head for a crown-like style.
This hairdo is stylish and trendy as well. People are going to drop their jaws after seeing you with this hairdo. A crown style is nothing less than being super gorgeous. It is quite easy to style, as well.
14. Ombre Twists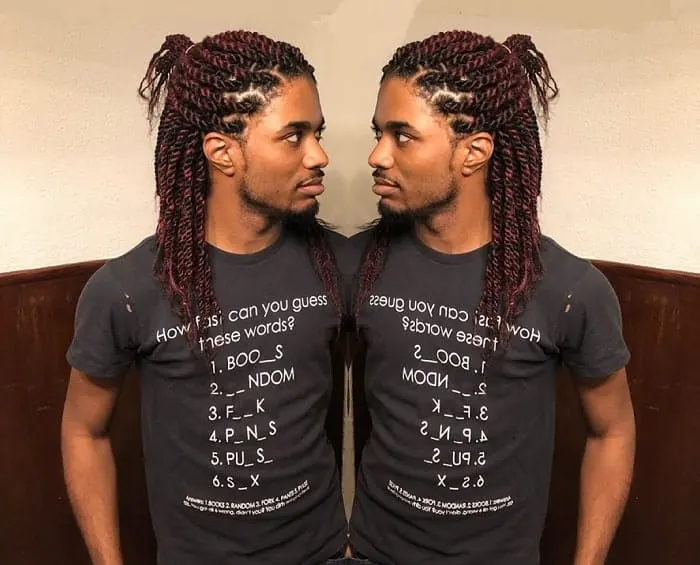 If you want a two-tone hairstyle, then ask your stylist to give your dark hair a red ombre. Divide all of your hair into smaller sections and pull two sections of twisted hair together for a maroon red ombre hairstyle. This half up hairstyle will bring out your funky personality massively.
15. Twisted Cornrows
If you are a fan of men cornrows and twists alike, then this hairstyle is made exclusively for you. Neatly part your hair into vertical sections and curved sections. Weave each section into an elongated twisted cornrow. Let the cornrows fall over your back to finish your style.
Buns are a super cool hairstyle and make you look really bold. For this hairstyle, twist all of your hair and raise them into a bun. This man bun hairstyle with beard works well for all face cuts and hair textures.
Get ready to go out with your fantastic hairdo. It is a low maintenance hairdo and doesn't require a lot of styling products and iron rods into taking its full shape.
For a messy top knot look for men, take top hair and knit them into intricate two strand twists. Once you are done with the twists, round them up into a messy topknot. Leave a twisted strand on either side of the face and style it with a bead. Shave the side hair down to the skin for added perfection.
18. Chocolate Brown Long Twists
If you have long hair, try opting for twists. Get your hair dyed into a chocolate brown shade and part them into small sections. Weave each section into a twist and throw them over each shoulder. This hairdo is ideal for men who have long and thick hair.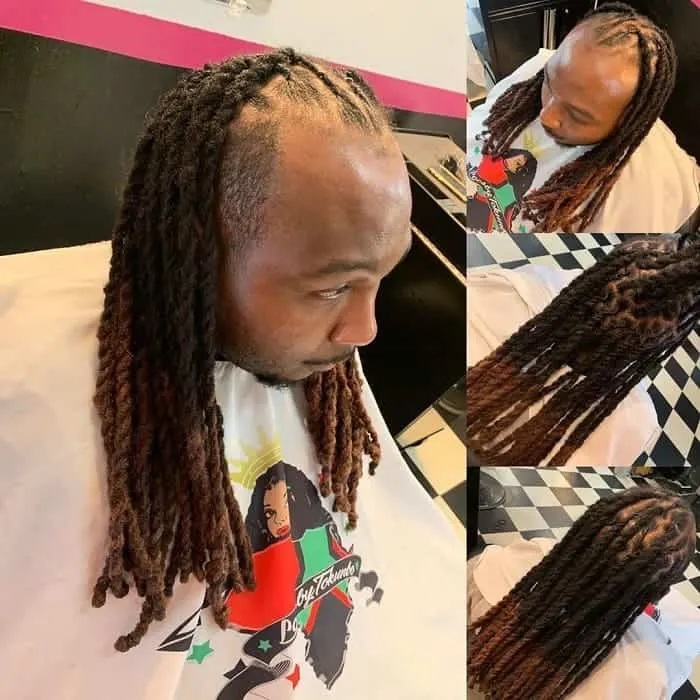 If you want this hairstyle, then ask your stylist to give your hair a brown ombre and then weave them into shoulder-length twists. This hairstyle can also be your solution to receding hairline problem.
Adding a temple fade to this men's two strand twisted hairdo will increase its beauty. Brown ombre twists with a fade is a unique variant of plain twists and are super easy to style.
Stop wondering if your short hair can't be styled. Because, they definitely can be, and that too in the most awesome of ways! For a twisted side man braids hairdo, divide your hair into thick parts and twist them all.
Now, join together all the twist and weave them into a braid on either side of your head. Join both the braids low at the back of the head and complete your look.
21. Thick Twists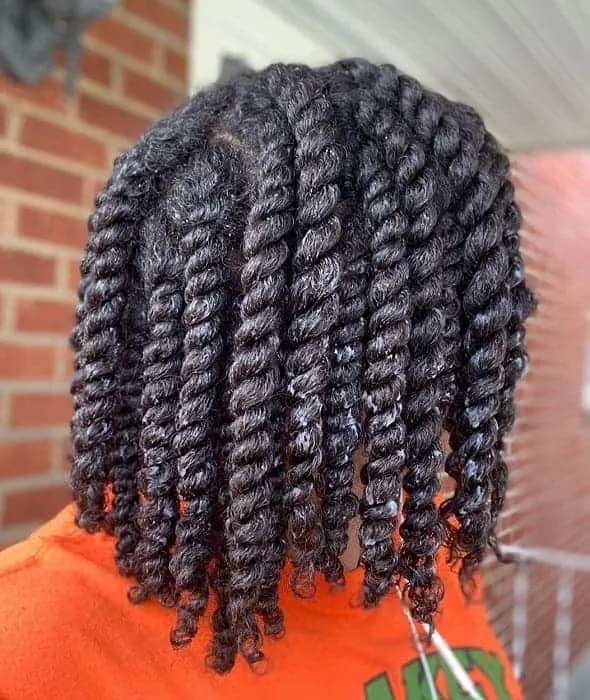 Twists are the ultimate winner for guys with thick hair. For this hairstyle, you have to divide your hair into thick sections. Now, knit all the sections into twists.
This hairstyle gives you a really amazing look. The moment you step out on the street with this hairdo, people won't be able to resist looking your way.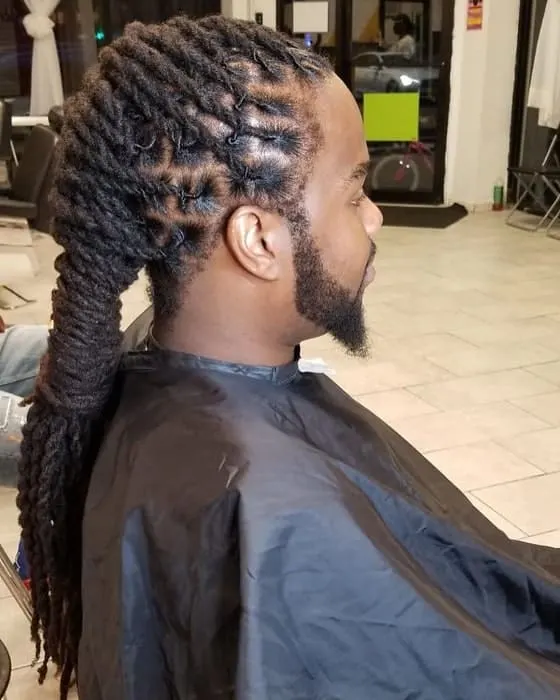 If you have got thick and heavy hair and managing them is becoming a problem day by day, try going with a heavy twisted ponytail. Twist your hair into thick strands and secure them into a low ponytail.
This hairdo will make your hair more stylish and make your life easier. Your heavy hair, when secured into a ponytail, can be easier to carry hence more manageable.
23. Two-tone Twists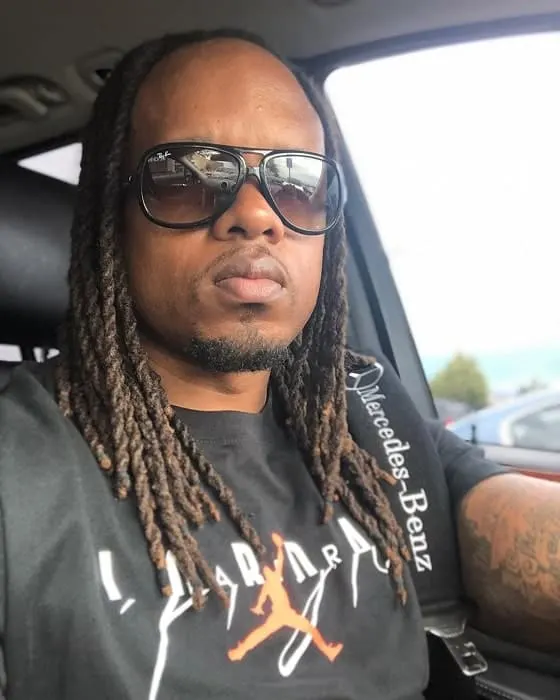 Two-tone hair makes a great hairstyle for men. Dye your hair into brown and black shades and twist them into two strand weaving. Secure the ends of the twists with metal beads and complete your new hair look.
Coloring hair completely transforms the look. Colors add freshness and a cool twist to your dull looking hair without you having to go through a lot of mess.
In order to achieve this haircut, part your hair into small sections and twist them together. Gather the twists into a weave rounding around your head. Trim the front line and side hair neatly to the skin. Add a line design to the side for added style.
25. Triangular Parted Twists
For a unique hairdo, divide your hair into rectangular sections and knit them into two strand twists. Leave all the twists going in every direction.
This hairdo can give you a whole new refreshed look without a lot of mess. With this hairstyle, you can rest assured that you are going to be the star of every show.
26. Grey Ombre on Thin Twists
If thin hair is becoming a problem for you, then we suggest that you go for a twisted hairstyle. Twists give your hair an impression of added volume and gives an amazing look. Ask your hairstylist to dye your hair into grey ombre and then weave them all into thin twists.
27. Short Twists for Old Men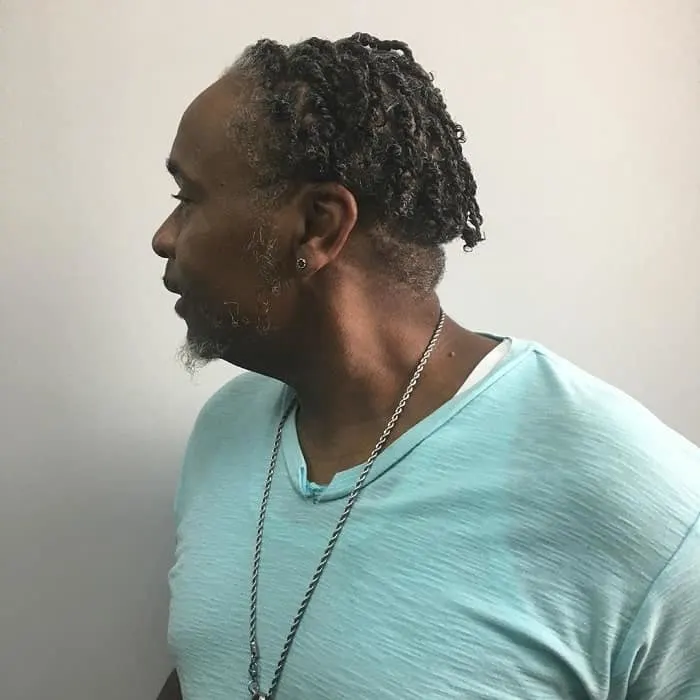 Two strands twists are not only for young men; older men can rock this look too. All you need to do for this hairdo is that you have to sweep your hair backward and then divide them into small sections.
Weave each section into twists and go out with style. With this style, you have all the freedom of doing whatever you want to do with it.
28. Twisted Cornrow Fohawk
For a twisted fohawk hairdo, divide your hair into diagonal sections and knit each section into twists. Combine all the twists together to form a thick mohawk going through the side part of the head. Leave a strand or two at the front for some style.
For this hairdo for men with short hair, knit your hair into 2 strand mini twists and get a high bald fade. Cut your hair into a faux hawk style and divide them into neat parts.
Add a high fade to the side and back hair for added perfection. This hairdo can instantly become your favorite because this is both simple but cool and low maintenance but a trendy hairstyle.
30. Twists for Straight Hair
If you think twists won't suit your straight hair, you are wrong. Because two strand twist for men can go a little too well for straight hair also.
Divide your hair into rectangular sections and weave each section into twists. Secure the twists with ribbons. All those men with straight hair, get ready to get your hair styled into twists for a debonair look.
So, if you are thinking of getting a manly twisted hairstyle, don't wait for another second and do it right away. Take inspiration from our 2-strand twist hairstyles listed above.