Short layered haircuts give more texture and volume to the fine hair, thus taking away the unwanted lifeless appearance. Some women feel like their thin hair is lifeless due to lack of volume.
Whether it's playful and bouncy or dull, the look of your hair comes down to the cut you choose and the way you style it. Therefore, if you'd like to make your hair lively and more voluminous, you may want to opt for short layered hairstyles for fine hair.
Best Short Layered Hairstyles for Fine Hair
Layered and short styles for fine and thin hair come in different shapes and forms. Versatility is important because you get to experiment and spice things up a little bit, from time to time. Here are 15 styles you can pull off easily.
1. Retro Style
Retro style is popular nowadays, and you can jump on the bandwagon with this amazing short layered haircut for fine hair. Essentially, this look involves a cute short pixie cut in an asymmetrical and uneven manner with layers. Brush your hair thoroughly and tousle it with your fingers for a more textured style.
2. No Rules Hairstyle
Women who don't like to play by the rules may want to try this hairstyle. Cut your fine hair short and layered. You can also get bangs that you'll sweep to the side or not. The whole point of this short messy hairstyle is that you can do whatever you want with it, without going for a specific cut.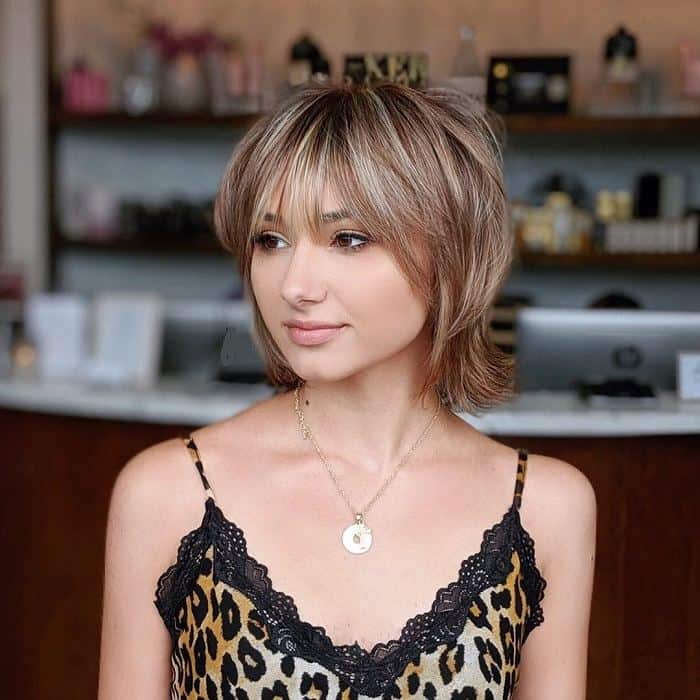 Women who prefer romantic hairstyles will adore this short layered fine haircut. This is a short, layered, and textured bob with cute bangs. It's impossible not to feel gentle and feminine when you're rocking a hairstyle such as this one.
We love bangs mainly because they come in different shapes and sizes. It's not uncommon for women to feel reluctant to get bangs thinking they won't be able to control them, but they're easier to maintain than you think.
Take these long and messy bangs as an example. They require little to no maintenance. Combine them with a layered and short hairstyle for an effortlessly chic look.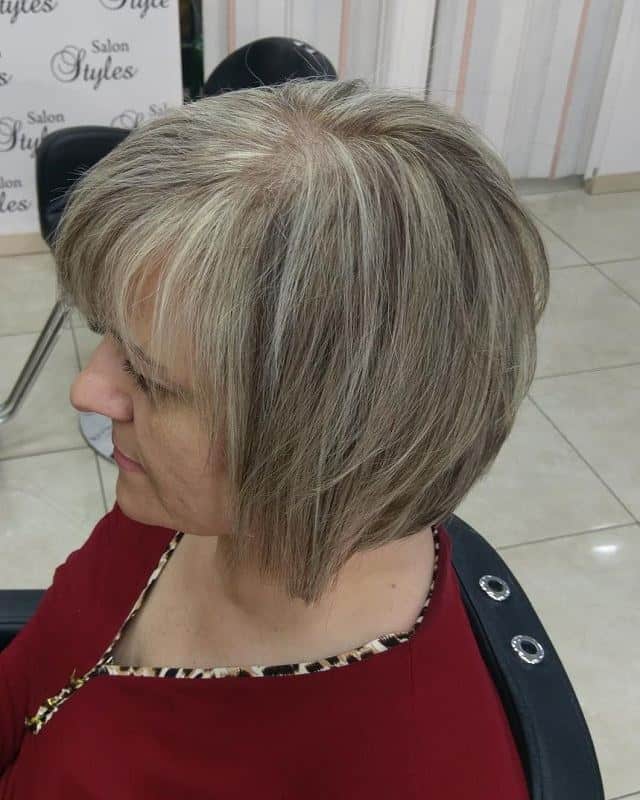 When we're talking about short layered hairstyles for fine hair, it's impossible not to mention classic bob haircut. Timeless haircut such as this one suits any face shape and the best thing of all layered cut can boost the volume of your hair and give it more bounce.
Bob is one of the most popular short hairstyles in the world due to the fact we can pull it off in more ways than one. If you're trying to boost the volume of your thin hair, it's practical to go for a choppy and layered look with bangs that are parted, or just nonchalantly styled.
Casual can still mean fashionable when you choose the right hairstyle. Take a look at the haircut in the photo above; hair is short and styled in layers, while bangs on the side are framing the face perfectly.
If you're looking for a short layered haircut for fine hair that will make you look great without trying, this is the one.
Looking for a fun hairstyle? Then turn your pixie into a playful look by cutting it into layers. Layers add texture and volume to your fine short hair, but you can go an extra mile by tousling hair with your fingers. This look is simple, yet ever so stylish.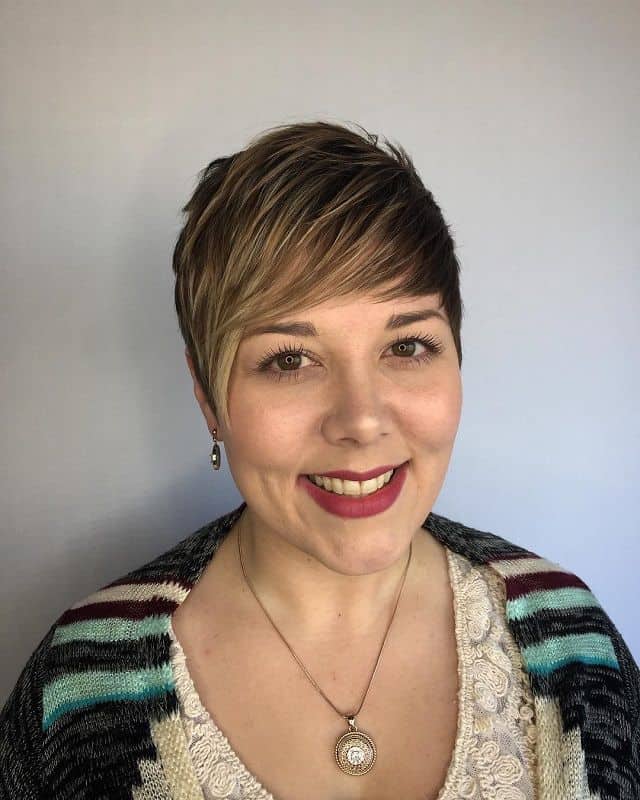 Give your hairstyle a new dimension by sweeping your bangs to the side for an asymmetrical, yet sophisticated look. The short layered cut will give more life to your thin hair, and the best thing is, you won't spend hours styling your hair.
10. Highlights to Spice Things Up
If you don't want to change your hair color, you can get highlights in any shade you want. Highlights will accentuate layers and visually boost the volume of your hair even more. Isn't it awesome?
Instead of "regular" hair colors, you can go a step further and opt for something wild such as pink. When you combine short and layered thin haircut with the dark pink hair color, you'll get an amazing and unique style that will make you stand out in the faceless crowd.
This also happens to be a foolproof way to give more life to thin and fine hair.
12. Textured and Simple Pixie
Pixies come in different sizes and shapes. One way to rock this short layered hairstyle for fine hair is through a textured and simple look meaning all you need is a great styling product that will bring more attention to your layers. And that's it, and you're ready to go out.
A great way to give more life to your short thin hair with layers is through a colorful style. Choose some vibrant and unusual colors that will bring out your adventurous and unique spirit.
You'd like to rock a short layered haircut for thin hair that will give you a more youthful vibe? Then, unevenly cut look with added layers is a great choice.
15. Chocolate Brown Beauty
Bring more attention to your chocolate brown hair with a layered and textured style. The best thing about this short stacked bob cut is that it, in addition to layers, boosts the volume of your fine hair in the back.
Layers are ideal for fine and thin hair because they boost volume, which is what every woman wants. Now that you've seen 15 beautiful short layered hairstyles for fine hair, you're one step closer to gorgeous look and bigger confidence. Go for the look that you find the ideal for your overall style and preferences.