Let's face it, choosing just the right brunette color can be tough. Young or old, it's crucial that you pay attention to a few specific details when choosing the right brown hue for you.
Especially for older women, it's critical that you encourage the eye to trail upwards to fight effects of gravity on aging skin. You always want a color that will brighten your facial appearance and bring out the best of your skin's undertones. This, alongside your eye color, are essential for picking the right brunette for older women.
The Best Brunette For Older Women
We have covered all of the most popular brunette hair colors out there for a variety of skin and eye colors to help you make the very best choice. So, read on!
1. Rich Tawny Brown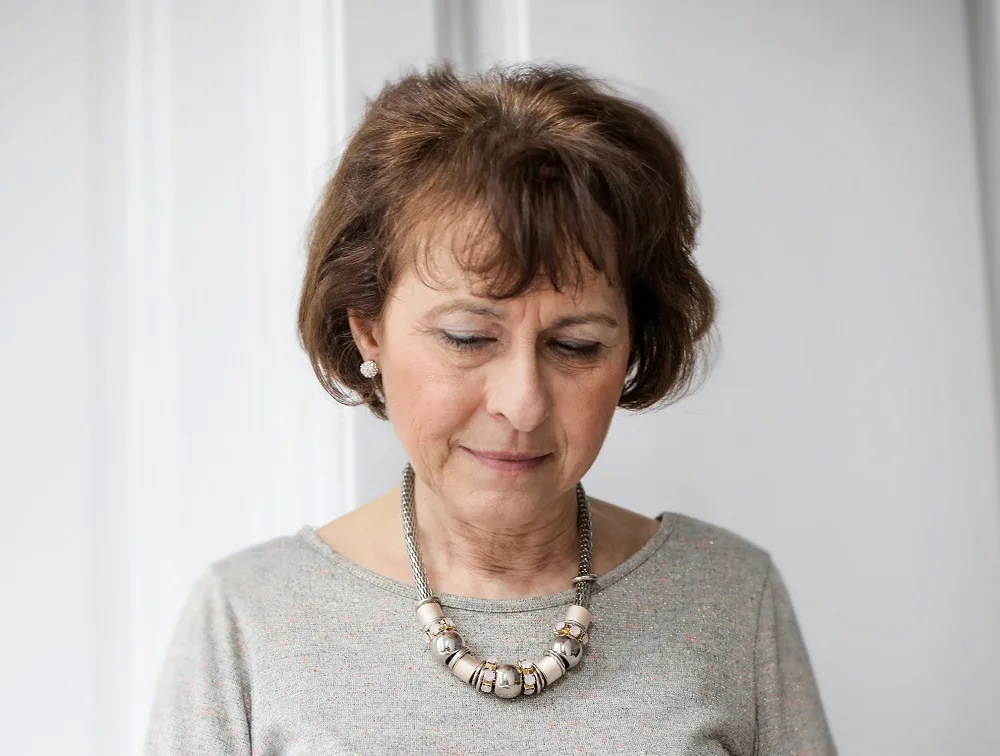 Tawny brown is often an overlooked color in the brunette family. Characterized by warm brown notes with an orange-based shade, this color works on a variety of warm skin tones, from very pale to medium.
To make your hair color last and to avoid over-oxidation of that orange base, an occasional at-home toner should become your new best friend.
2. Rich Cocoa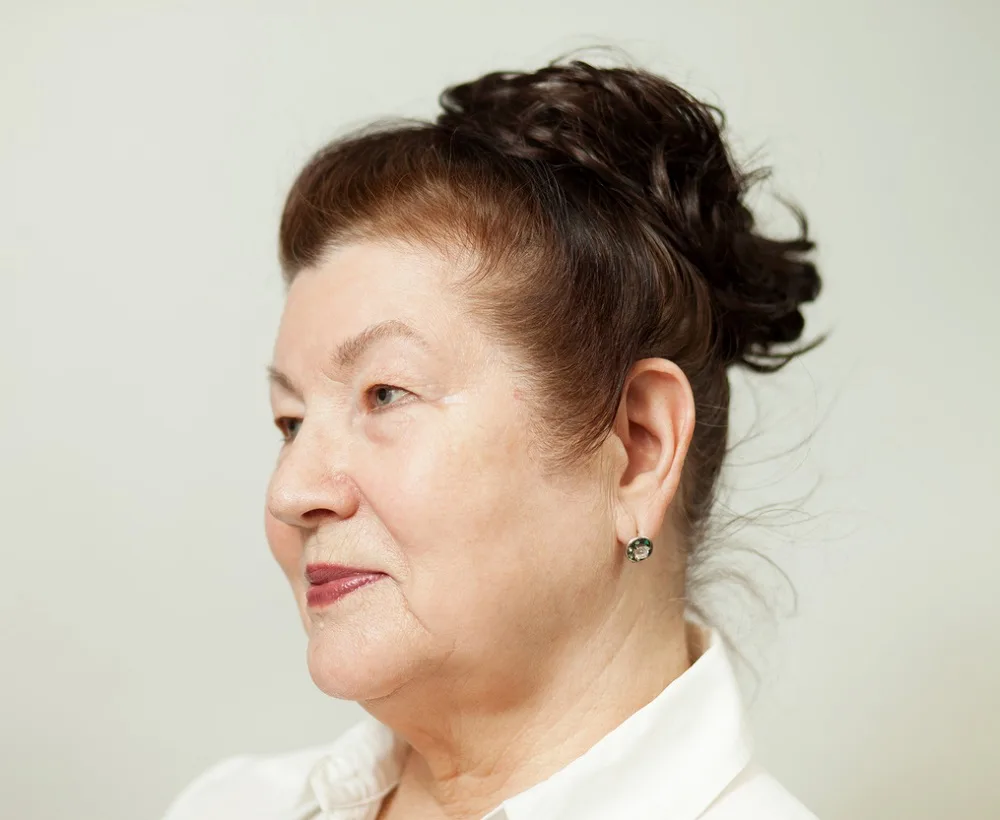 When we think of rich cocoa, perfect Disney-princess brunette hair comes to mind. It's fabulous on older women looking to brighten up their face while complimenting existing features.
This combination is a winner on light eyes with fair skin. Pink, peach, and even slightly warm undertones all compliment this nearly stunning hair color that carries a slightly reddish cast.
3. Deep Auburn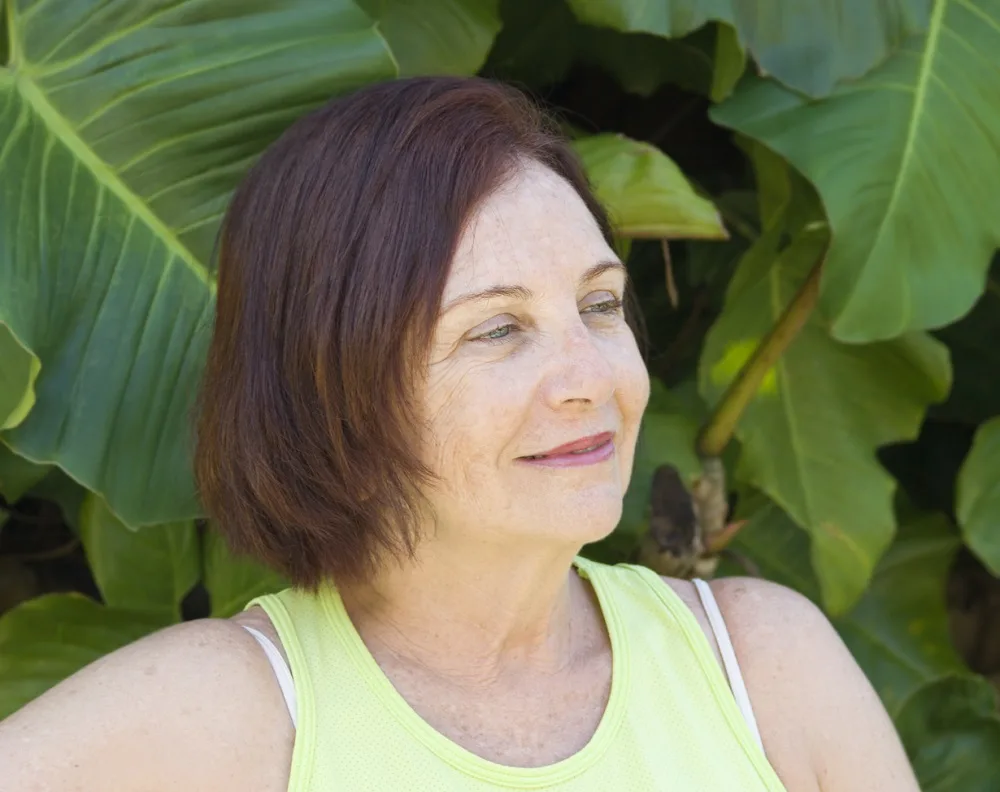 Auburn has just the right amount of red with beautiful rich depth. It feels warm, but the undertones are actually cool, making it perfect for cool blue or green eyes.
As for skin tone, mature women should consider a chic auburn hairstyle if they possess fair to medium skin with complimentary cool or neutral undertones.
4. True Milk Chocolate Brunette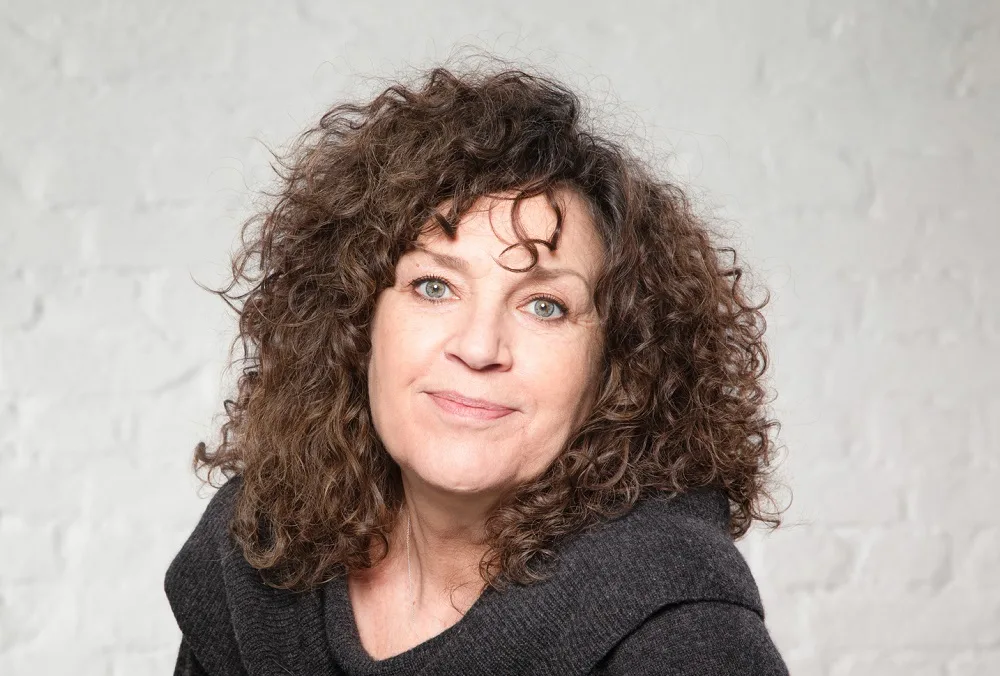 Regardless of whether your skin is fair or dark, you'll need golden undertones to pull chocolate brown hair off. This color has warm notes and can vary wildly from spiced chocolate to a deep and dark with cherry hints.
Additionally, brown eyes, but especially light eyes, can really illuminate the appearance of a mature woman looking to try true chocolate hair.
5. Golden Brown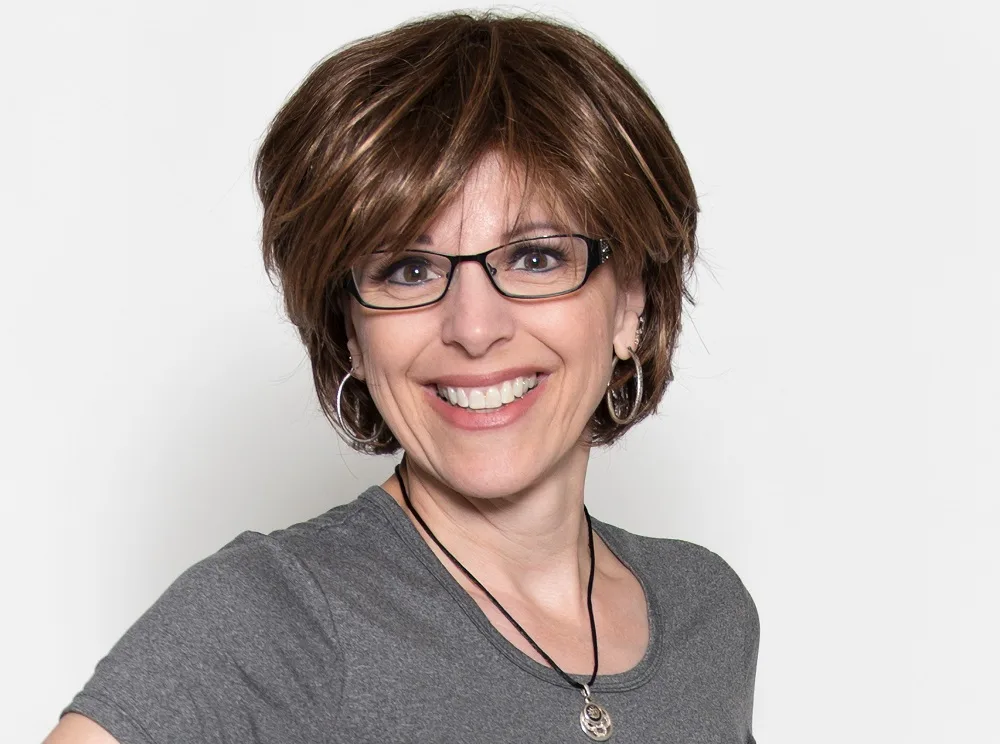 Show off your sunny side with golden brown hair. To add a streak of youthfulness, you may want to consider golden blonde highlights to incorporate into your look. We love the way they brighten up pretty side bangs.
As for your skin tone, peachy or golden hues compliment this color best. As for eye color, you'll want to give this a try if your peepers are a warm brown, green, or hazel color.
6. Dark Cocoa Ombre
The best part about an ombre is the ability to grow out with ease. This dark cocoa color is no exception! Suitable for light eyes, this color brings out the warmth that naturally lies underneath the surface of the cheeks.
The ends of this hair grow lighter and warmer, making it perfect for fair or neutral skin tones. With ombre styles, you'll be spending less money and visiting the salon much less frequently.
7. Cappuccino
Cappuccino colors contain just the right amount of cool or warm tones, depending on your approach. This makes it one of the most versatile tones on the list.
Ideally, warm eyes suit this look best, especially if you plan on trying a warm balayage, as seen here. Cappuccino can blend beautifully with warm highlights like auburn and copper.
Chestnut is a wonderful earthy tone that looks great on women of all ages. Yet another versatile color that works for all skin types, chestnut is sensible and easy to manage.
Unless your skin tone is quite yellow, consider this color that falls just between warm and cool. As for eye colors, this hue is best on brown or green eyes.
9. Toasted Cinnamon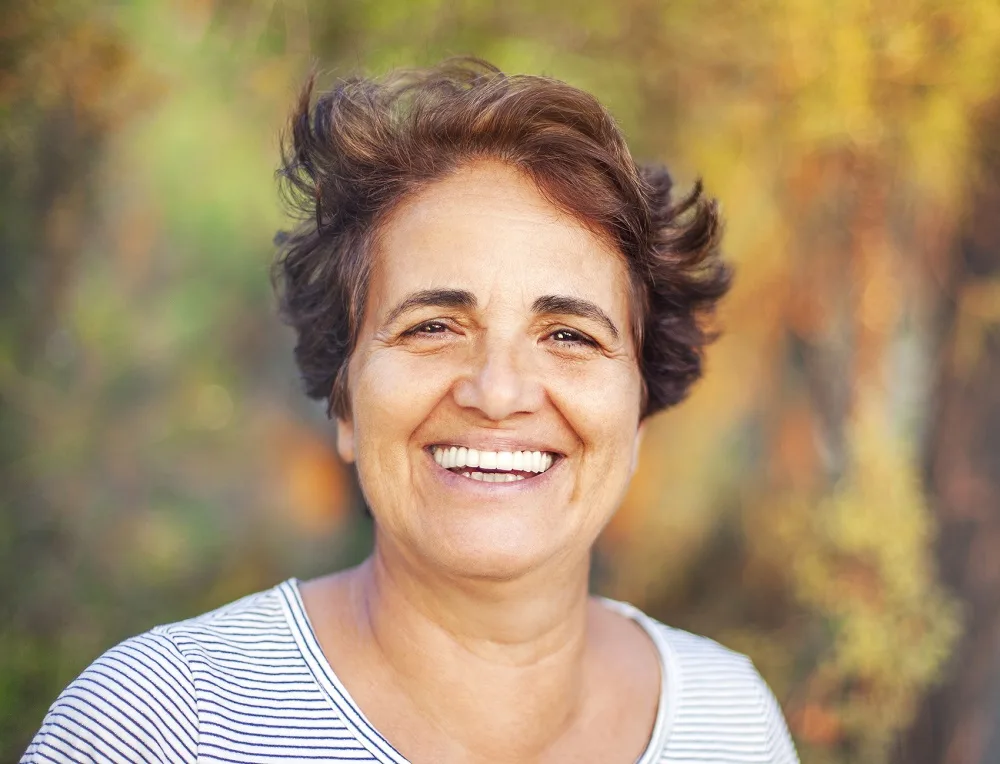 Toasted cinnamon sounds good enough to eat, which means it's definitely striking for mature women to try. While it would look beautiful on long locks, this warm color palette brings so much life to short haircuts.
This cinnamon hair color is all about warmth with darker highlights, so try it out if your skin has peach, pink, or medium undertones with a dark golden cast.
10. Dark Copper
Dark cooper hair has a hint of vibrancy that brings this rust-based hue to life. It works fabulously with nearly all eye colors, including brown, blue, and green.
As for skin tone, to bring out the most of your look and to emphasize a youthful glow, consider a cute copper brown hairstyle if your skin is fair to medium with peach, pink, or neutral undertones.
11. Deep Chocolate Maroon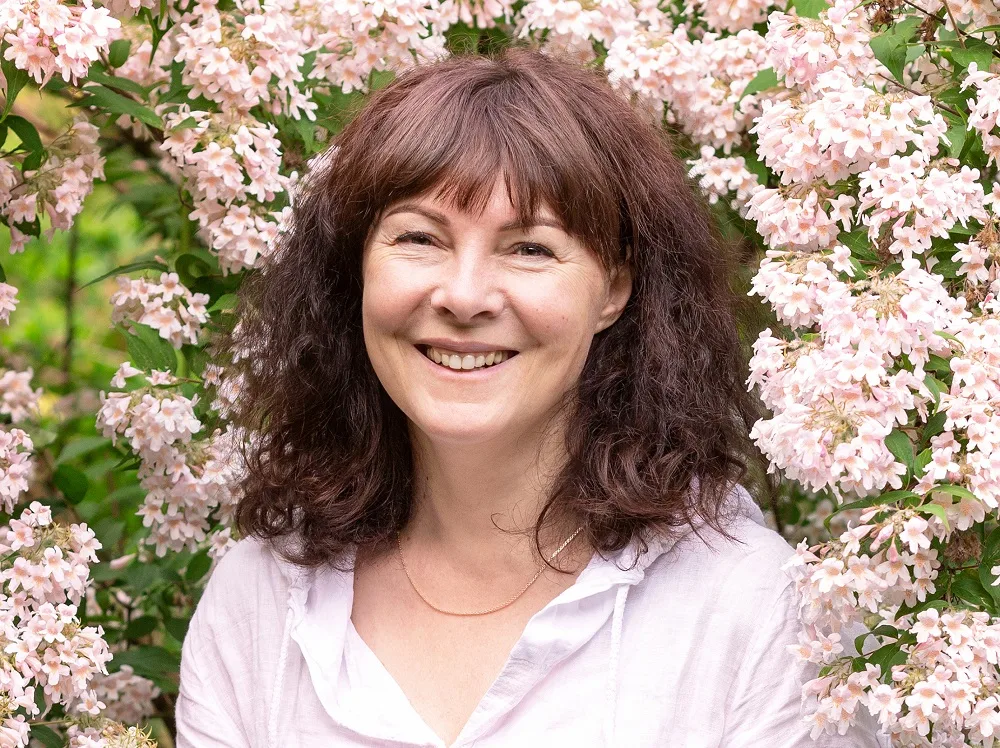 Dark hair on fair skin can look dramatic and sexy. Whether your hair is short or long, this color combined with pink skin tones has a sultry, creamy effect that instantly recalls a youthful feeling.
As for eye colors, nearly any color will do, from chocolate brown to green and even steel gray eyes. With this style you will see that finally, years of wearing sunscreen has paid off!
12. Sunny Caramel Tones
Are you over 50 and blessed with curly locks! Skin with warm undertones from medium to dark benefit greatly from the warmth on this sunny caramel hairstyle.
As for eye colors, warm hues with greens and brown will suit this hair color the best. Play with highlights as you see fit. The more warm blonde, the better!
Choosing a brunette hair color for mature women is easy, so long as you follow a few simple rules. Compliment your eye and skin color and you're sure to brighten up your look like never before.