The long A-line bob is perfect when you're considering a new look for your long hair but don't want to lose the length. Sometimes a little refresh is all you need to bring back the love for your long locks.
These days, there are many ways to style a long A-line bob. From thick heavy side bangs and bold out-there colors to choppy layers and lots of texture, there is no shortage of ways to put your own personal touch on your haircut. A long A-line bob is also a very versatile haircut; while it looks amazing worn down and loose, it also looks awesome in classy updos featuring braids or other special features.
Check out these 28 styles of long A-line bobs to get started on your hair journey!
Stylish Long A-Line Bobs
For women with long hair who love bob haircuts, here are 28 long A-line bobs to try in 2023.
1. Rose Gold A-Line Bob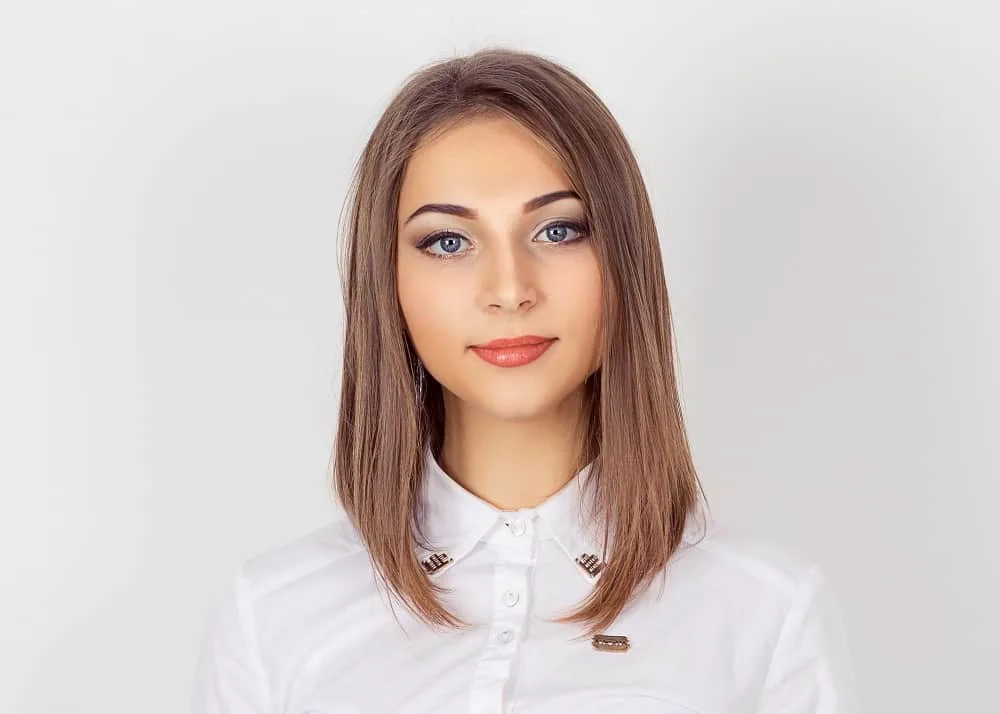 The rose gold coloring on this straight long A-line bob is subtle, but noticeable. Adding a faded soft color to your hair is a beautiful way to flaunt color while still being appropriate for work!
2. Dark Pink Long A-Line Bob
This sexy dark pink long A-line bob is almost a reverse of itself. Instead of long hair framing the face, there are shorter pieces which are a great option for women who want to maintain the ability to style a long side bang with their bob.
3. Long Box Braid A-Line Bob
For women of color who are growing their hair out and want a gorgeous protective hairstyle in the meantime, long box braids styled into an A-line bob are it! Feel free to dress it up with textured hair cuffs or beads.
4. Bangs and Highlights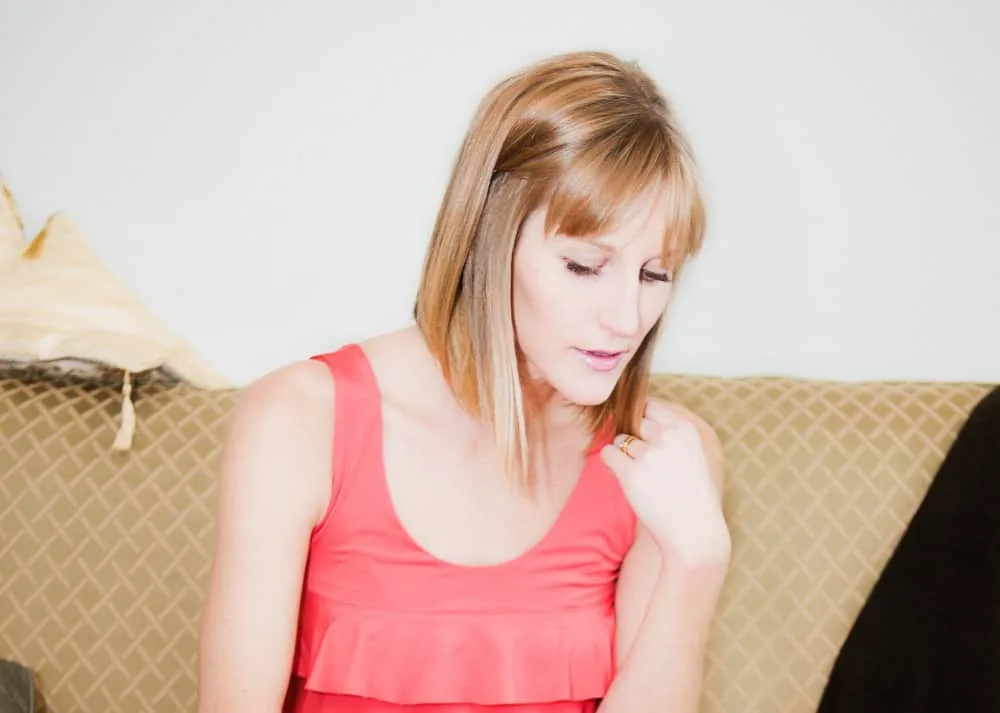 Whether you're a natural blonde or just want to try out a new color, a long A-line bob with short piecey bangs is stunning with light blonde highlights.
5. Wavy Blonde Ombre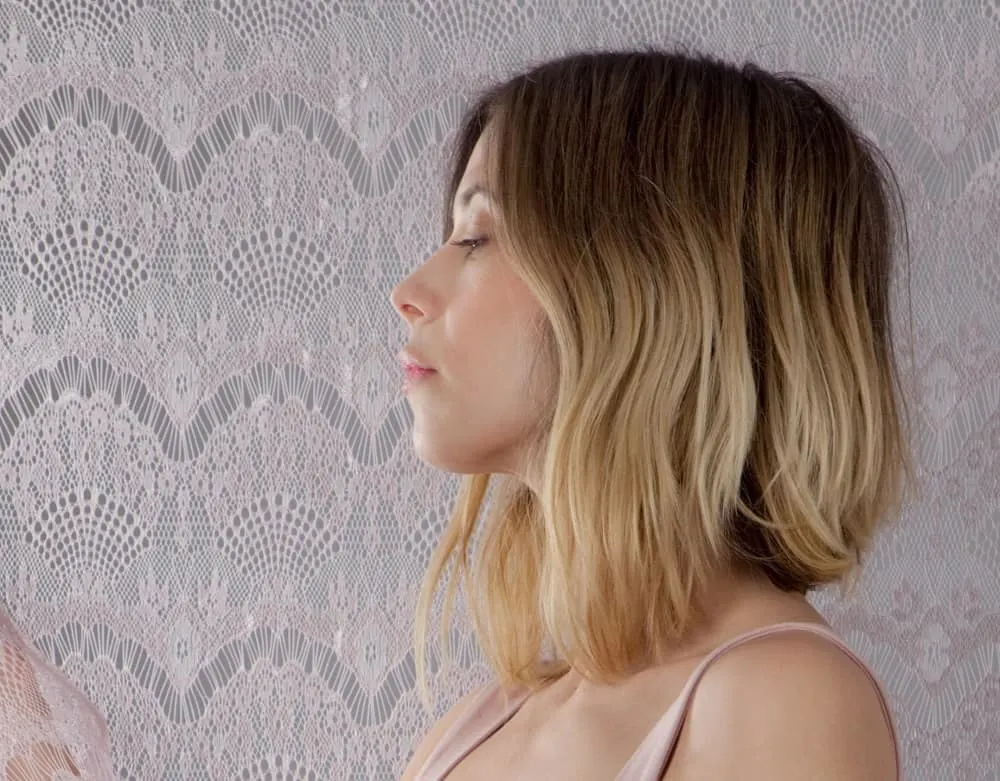 When you have a dark base hair color like brown or dark blonde, one of the prettiest ways to warm up a long A-line bob is with light blonde ombre. For casual days or dressed up dates, scrunch in soft beachy waves.
6. Windblown Brunette Bob
For the lady who isn't a perfectionist but still appreciates chic style, don't be afraid to encourage an effortlessly sexy windblown look on your long A-line.
7. Ginger Waves
From the heavy part to the luscious waves and rich ginger hair color, this bob haircut is serving up the looks! If your hair is on the thin side, comb in a heavy side part and scrunch in hair product for thickness.
8. Side Bangs and Caramel Ombre
The light-colored ombre on a long black A-line bob melts beautifully into thin hair. Caramel and light blonde are both beautiful choices for black hair. To soften the style, add a side bang.
9. Bright Colors and Heavy Side Bangs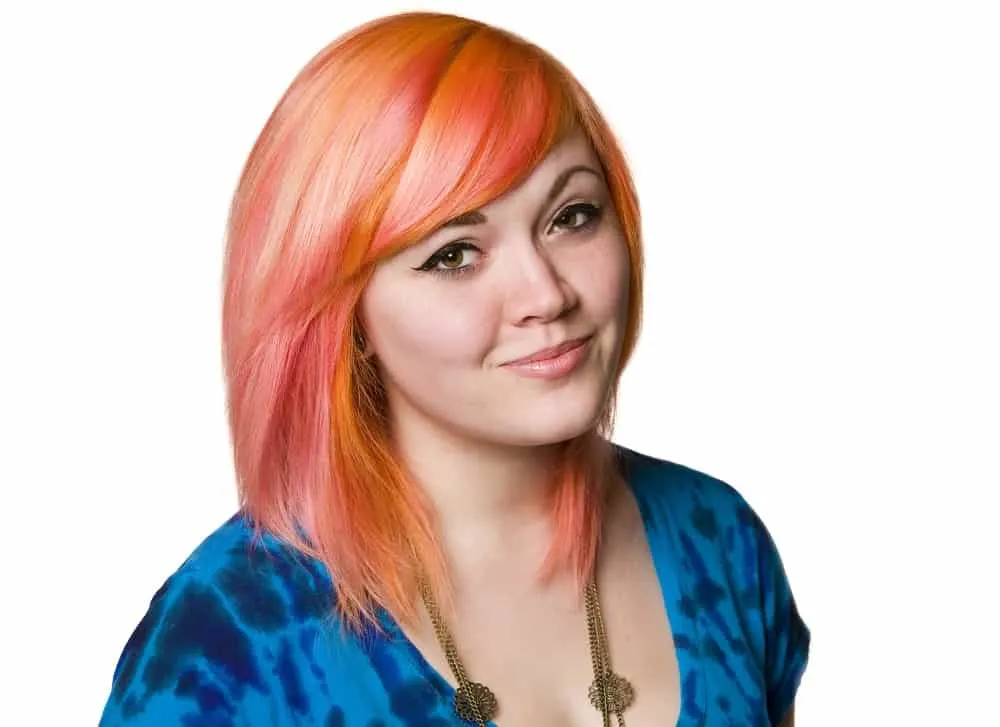 Vibrant looks are reserved for women with a bold sense of style. If that's you, you need to try this bright orange long A-line haircut with heavy side bangs. The light pink highlights add a feminine yet edgy touch.
10. Teased Long A-Line Bob
To get the sexy messy look on your A-line haircut, tease the bottom half of the hair with hairspray or use a flat iron on just the top half of your hair. The result will be a gorgeously thicker-looking mane.
11. Long A-Line Bob with Layers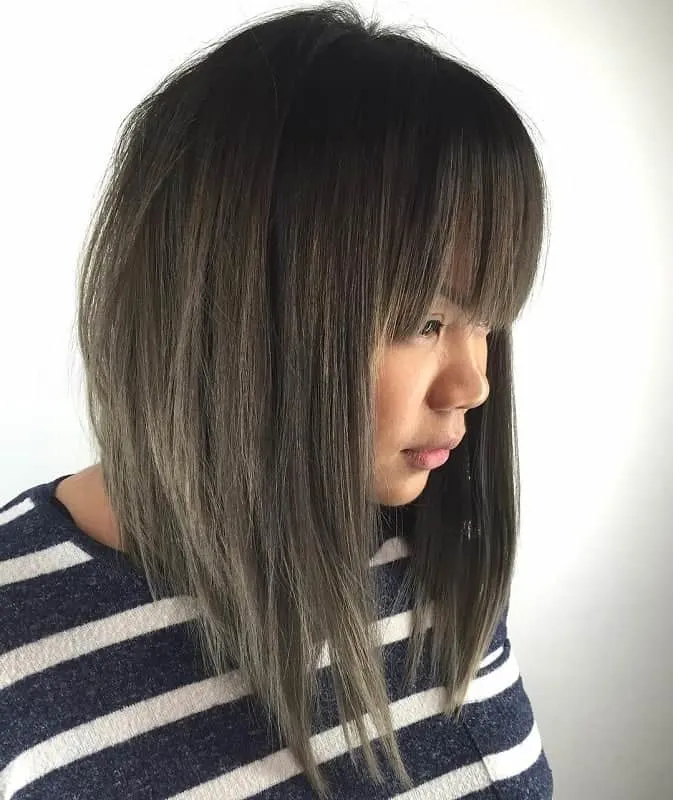 Emphasize the texture in an A Line bob by adding plenty of layers and pushing hair forward off the shoulders. A bit of highlighting from the middle down also brightens up dark hair.
12. A-Line Lob with Bangs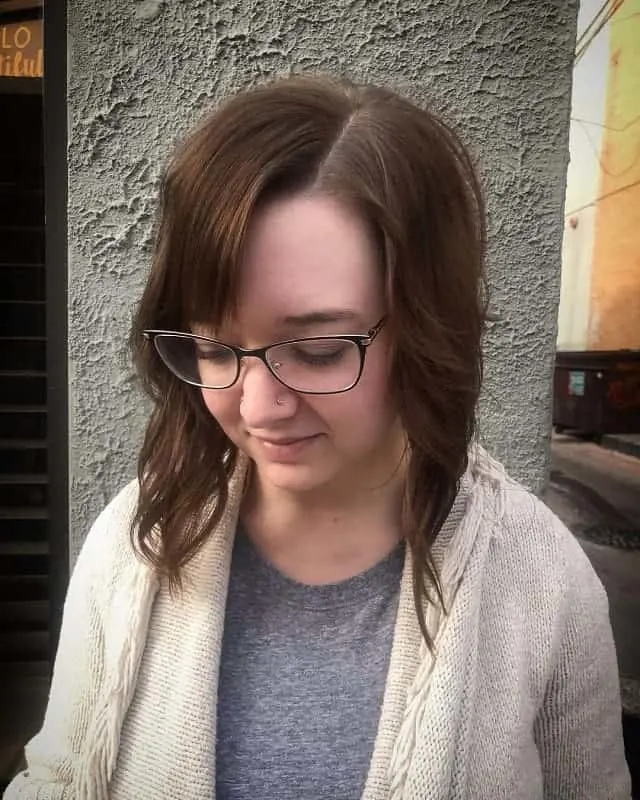 A Line lobs with waves at ends will add volume to hair that is thin or fine. Parting hair at the side in a spot where you don't normally is an easy way to add body as well. A side bang is also perfect for women with a large forehead. Here are more lobs to try with bangs.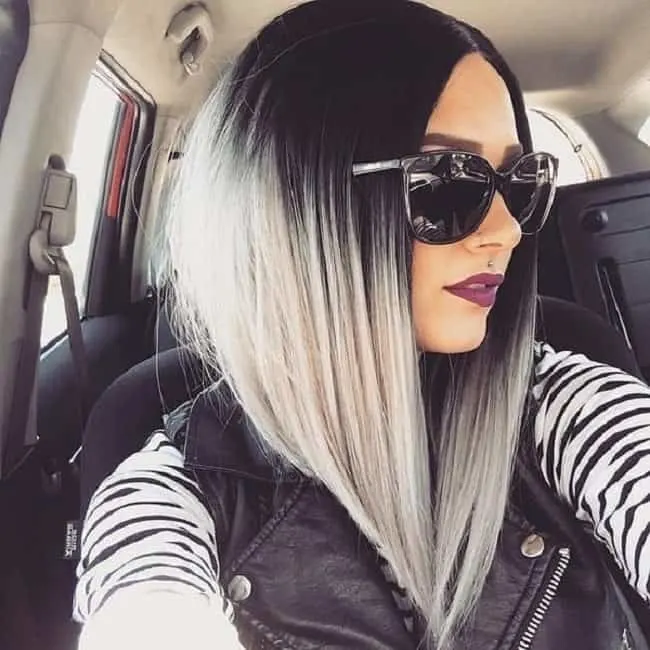 Many layers on an A-Line bob creates the "stacked" look. Straightening hair until it's smooth and adding ombre with platinum on top of a dark base will make it beautifully edgy.
14. Curly Long A-Line Bob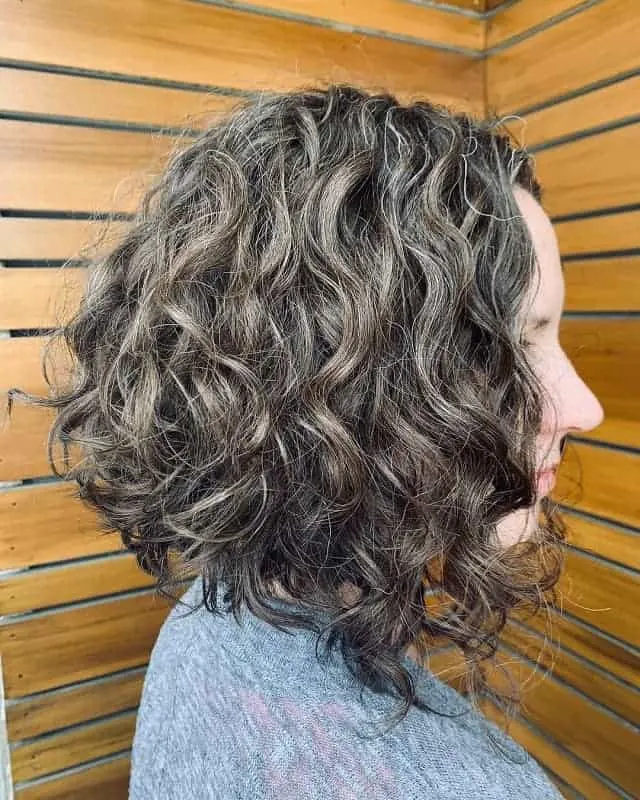 Are you in love with curly bob? Tame any unruly thickness with layers that will give it a flattering shape. This is towards short A-line bobs and it'll also be easier for you to maintain.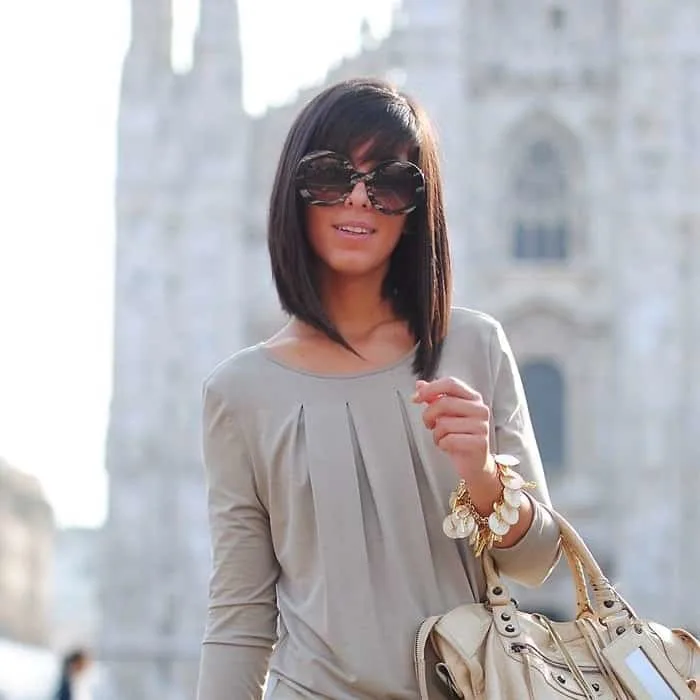 Feel that European vibe all the time when you choose an A-Line lob. Side swept bangs give you the option of a flirty bang you can wear down or brush to the side for more chic style options, especially when you wear hair up.
16. A-Line Lob for Long Face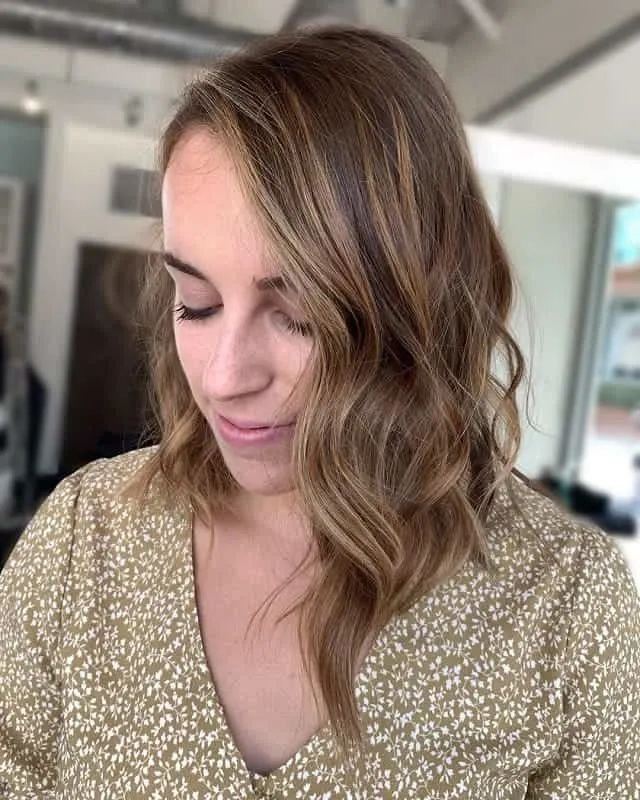 Trying to distract from a long face? A-Line lob with highlights on medium blonde hair is full of waves and balances out the shape of an oval face. Check out some awesome short hair ideas for oval face.
17. A-Line Bob + Bun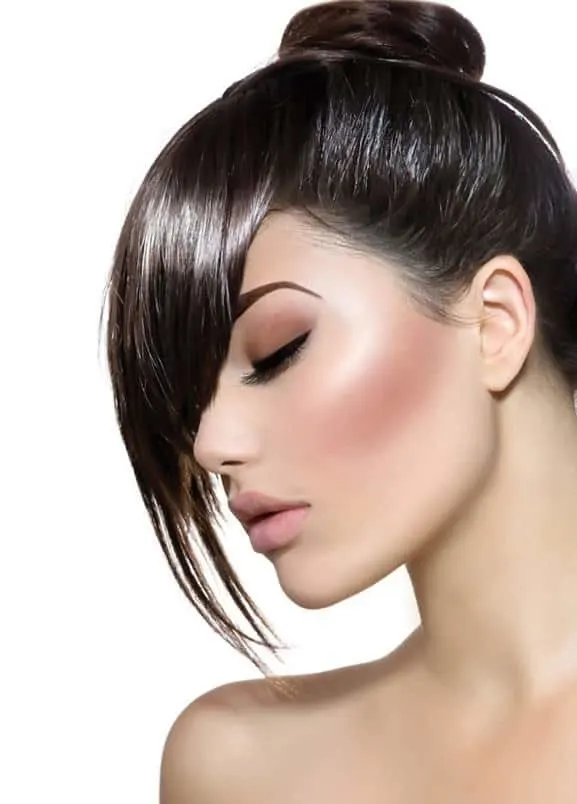 The bun is a very simple, yet bold hairstyle that can go a long way in making a statement. A simple knot combined with a sharp long A-line haircut should help you stand out in a crowd and keep up with the fashion trend. When complemented with a beautiful gown or a dress, all eyes in the room are going to be affixed on you.
A sharp face with a small nose, this hairstyle can further be made to look more aesthetic with the help of some makeup to uplift your tone and highlight the face in the right sections
To start off, trim your edges in a way that it makes the shape of an A. From one side, collect all your hair and tie it up in a messy bun on top of your head. Groom your hair a little, tucking in all the loose tufts and voila! You are good to go.
18. Classic Look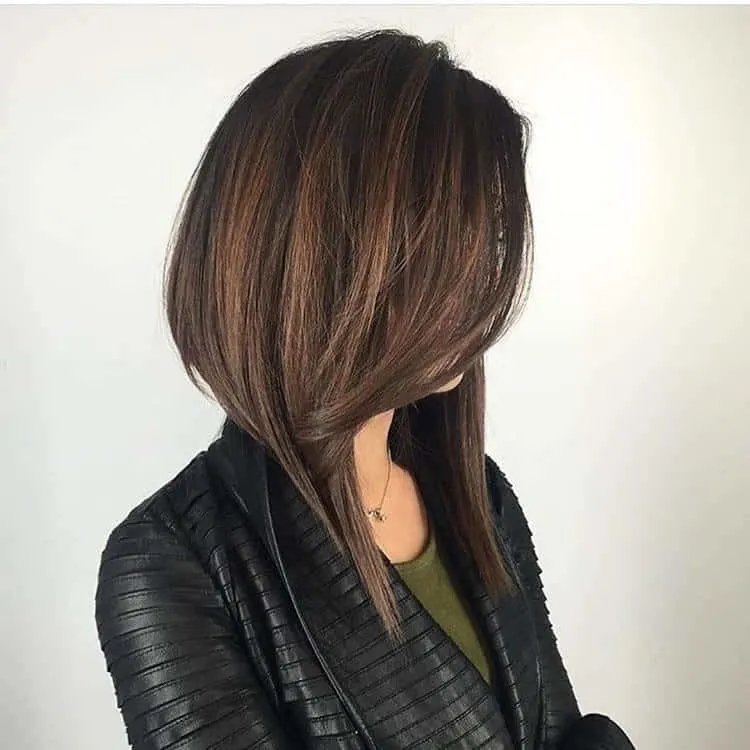 If you have straight hair and love to pamper them, this hairstyle would be a brilliant option. This hairstyle is neither too long nor too short. It is the perfect length and does not require continuous grooming to make it look good. One haircut and you can stop worrying about your locks for a while.
A brunette hair color, this haircut can be enhanced with a bunch of streaks spread across the hair (preferably gold). If you wish to get a normal haircut because your hair wasn't in your control, this style would be a great decision
Trim your hair in a way that the edges in the front are longer than the edges in the back. Complement this hairstyle with a set of streaks, and you should be good to go.
19. Wavy A-Line Bob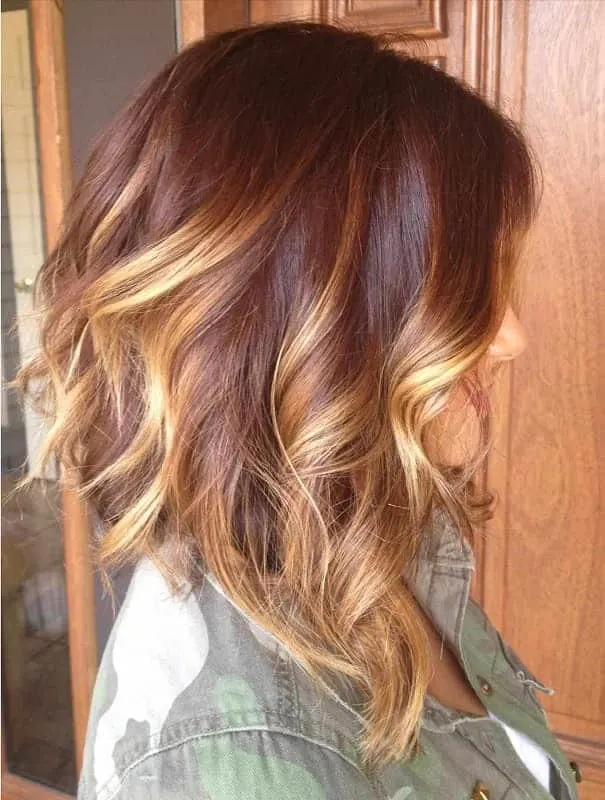 When it comes to long A-line haircuts, the wavy style is one of the most well-known hairstyles you'll come across. Combined with a set of streaked curls on the edges, this hairstyle is the perfect summer cut.
People who have wavy hair and wish to trim their hair to be short, but not too short, this hairstyle and its looks will be enhanced when it is equipped on brown hair combined with some streaks. The wavy edges give it a messy and an organized look at the same time.
The length of the hair has to be in an ascending order moving from the left to right or the right to left, depending on your preference. You can get the edges curled if your hair isn't naturally wavy to give that extra puff that your hair always needed.
20. Golden Locks
If you're not a fan of long hair or are easily irritated with excessively lengthy locks, this is one long A-line cut you should consider getting on your next trip to the stylist.
A sharp-chinned face with dimples on the cheeks, this hairstyle is best suited when complemented with blonde streaks. The short hair can define your face better, and you don't have to go through a lot of trouble in grooming it.
Cut your hair short, to the length of your neck. Get some blonde streaks on the ends and groom your hair to look a little messy, with a partition on either of the sides (not the center). A simple yet bold hairstyle, speaking volumes for you.
Do you remember how your mother used to braid your hair for pigtails when you were a kid? This hairstyle is very similar to the braided hair. The only difference is that it grew up and changed along with you.
People who prefer hair and have a broad forehead or small highlights on their faces, the waterfall braids should be a wise choice to cover it all up, attracting more attention towards the hair.
Just like Goldilocks, this hairstyle also requires short hair. You can get your hair highlighted with a vibrant color like purple and braid them on top of your head. Add a little grooming and some product, and that should do the trick.
This A-line haircuts with long hair look brilliant when combined with fringes. Fringes are probably one hairstyle that has been present for a really long time, and when combined with this haircut, it can go a long way in making a style statement.
People with well-defined faces and sharp eyes, this hairstyle will be a brilliant choice when combined with good makeup and vibrant lipstick.
Trim the edges of your hair in a pattern where the front end is longer than the ones in the back. The top of your hair should be trimmed to make fringes. That's it, your long A-line haircut with a fringe is good to go.
23. Uneven Curve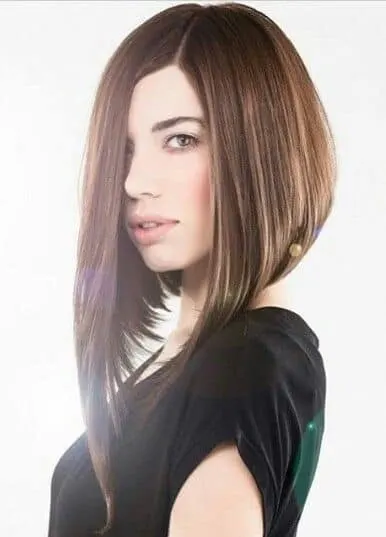 The uneven curve is a hairstyle often sported by celebrities like Kalki Koechlin. The name for this hairstyle is because of the curve the hairstyle makes in the edges, making one side of your hair longer than the other side.
A face with a slightly broad chin and bold eyes, this hairstyle would make a great summer haircut and would be a wise choice during a vacation. If you wish to, you can go ahead and get your hair colored with a black or a brunette shade to make the hairstyle more appealing.
Trim the ends of the hair in a way that one side is longer than the other side giving it a slope in the edges. Split your hair from the side that is shorter in a way that it makes the shape of an A around your head.
24. Colored Long Bob + Side Braid
Another popular choice while opting for medium-long hair, the shine is a hairstyle that is very vibrant and manages to gather a lot of attention thanks to its color and style. Mixed with some bright colors, the Shine can help a lot in making you stand out in a crowd.
Those who love to experiment and play with their hair, the shine is a great choice for its unconventional color scheme. A mixture of orange, silver, purple and a light tint of blonde make this hairstyle unique and one of a kind
Cut your hair short in the shape of an inverted U. Streak your hair with some vibrant colors and if you wish to, can braid your hair on one side. A very uncommon yet elegant hairstyle like his will definitely gathers some attention.
This long A-line bob is the perfect choice if you are in the professional field or in the corporate world. Nothing tells "formal" like the shorty. A decent hairstyle like this would be an ideal choice for office environments.
To look professional or if you're living a corporate life, the shorty can be groomed for a party as well when combined with some makeup and a bright shade of lipstick.
This hairstyle doesn't need a lot of effort. Trim your hair to the neck's length in the shape of an inverted U. If you wish to experiment further, you can add some bright streaks like silver or blonde in the ends of your hair.
26. Straight Look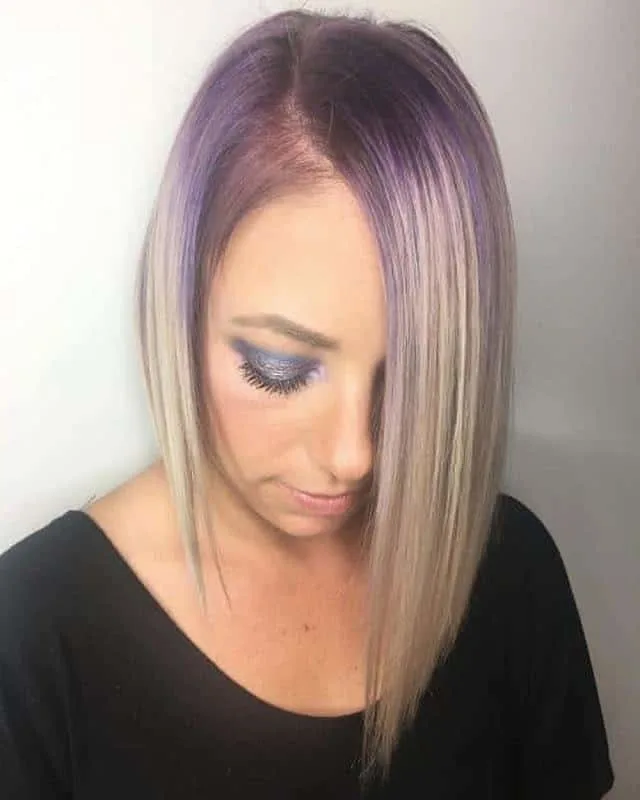 If you have straight hair and love to flaunt it, this is one hairstyle you should consider while getting your next haircut. A simple hairstyle that doesn't need a lot of effort on grooming, the straight look would be a choice you will not regret.
This style is perfect for those who don't wish for their hair to be too short or too long, the straight look can be given an unconventional yet appealing twist when dyed with some very bright and vibrant colors.
Get your hair trimmed to the length of your shoulder or a little longer. Split the hair above your forehead in a way that it resembles the shape of an A. You can use some product on your hair to give it an extra shine.
If you have curls to adore but fear about losing them when you get your next haircut, you should consider this choice when you're getting your hair trimmed next time. This hairstyle ensures that your beloved curls are still intact and you look appealing to the people.
People with curls they love or just naturally wavy hair, this hairstyle is a choice you can flaunt with pride. With minimal grooming required, consider this hairstyle when you visit your stylist the next time.
A simple long A-line bob to the length of your shoulders added with a nice fluff and blonde streaks should do the trick. This basic hairstyle doesn't require a lot of effort but can speak volumes.
28. Hybrid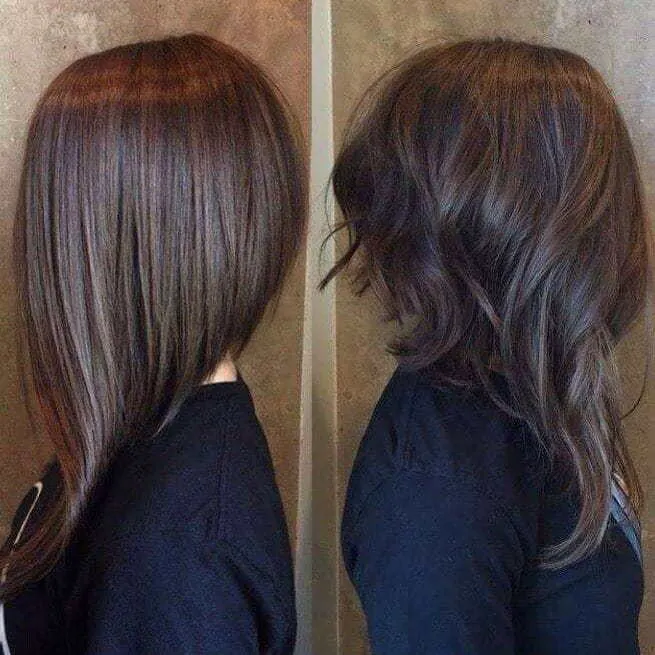 The hybrid is a mixture of straight and curls, a very unconventional and uncommon mixture. With straight hair on one side and curls on the other, you can swing both ways with this hairstyle.
Trim your hair to be a little longer than shoulder length. On one side, get your hair straightened and on the other, equip some curls. This unique A-line haircut for long hair will definitely grab attention in a social gathering!