Getting bored with your current way of wearing your long hair? Sometimes you just need a change. The long A-Line bob is probably not an option you would have considered, but its way of flattering almost every face shape out there is one of the main reasons you should consider it.
For women with long hair who love bob will want to check out these 6 long A-Line bobs.
1. Long A-Line Bob with Layers
Emphasize the texture in an A Line bob by adding plenty of layers and pushing hair forward off the shoulders. A bit of highlighting from the middle down also brightens up dark hair.
2. A-Line Lob with Bangs
A Line lobs with waves at ends will add volume to hair that is thin or fine. Parting hair at the side in a spot where you don't normally is an easy way to add body as well. A side bang is also perfect for women with a large forehead. Here are more lobs to try with bangs.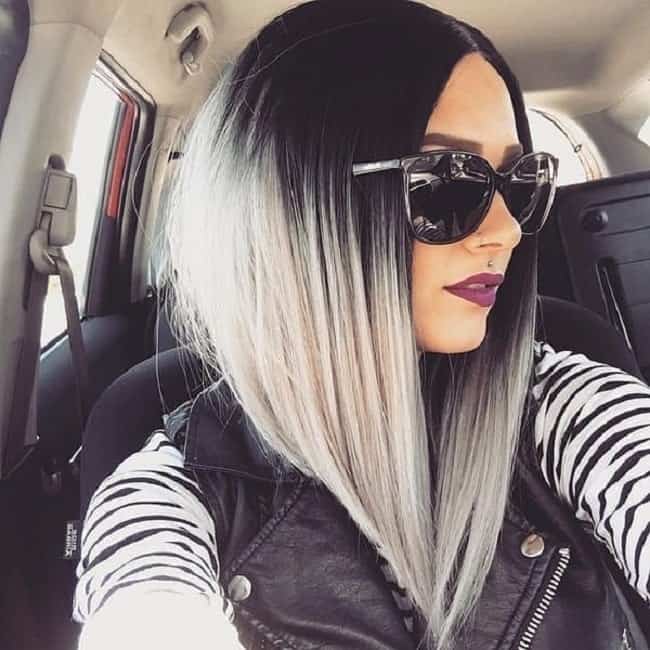 Many layers on an A-Line bob creates the "stacked" look. Straightening hair until it's smooth and adding ombre with platinum on top of a dark base will make it beautifully edgy.
4. Curly Long A Line Bob
Are you in love with curly bob? Tame any unruly thickness with layers that will give it a flattering shape. This is towards short A-line bobs and it'll also be easier for you to maintain.
Feel that European vibe all the time when you choose an A Line lob. Side swept bangs give you the option of a flirty bang you can wear down or brush to the side for more chic style options, especially when you wear hair up.
Trying to distract from a long face? An A Line lob with highlights on medium blonde hair is full of waves and balances out the shape of an oval face. Check out some awesome short hair ideas for oval face.
See how long hair A Line bobs look great on oval and round faces? They'll no doubt look just as amazing on square and heart-shaped faces as well as long as they're lobs. Experiment with the different lengths and bang types to find your favorite look – they're all easily customizable based on your hair texture.