Mexican mustache and beard styles are gaining popularity again because of the urge of the current generation to try something unique or out of the way that will make them become the center of attention in the crowd.
Some Mexicans ignored growing beard for many years that people start thinking that they have not the ability to grow facial hair, but now this concept is fading away after the re-evolution of impressive Mexican facial hairstyles.
The mustache styles of Mexican men are not for everyone, but for those who are bold enough to try something unusual or that involves something challenging, as it is difficult to maintain and require time in styling and shaping.
What Is a Mexican Mustache Called?
We cannot specify the mustache styles of Mexicans with a single name due to its enormous and innovative types as well as the ways you style it. Because of its sharp curly, upward pointed ends it is known as a handlebar mustache.
If you style the mustache end in the downward direction with a soul patch, it will be called as horseshoe mustache. If you turn the mustache into thin shape, it will be known as pencil mustache. An authentic and trendy mustache worn by Mexicans by ages is usually bushy and thick textured almost covering the lips, it is referred to as Mexican mustache.
Can Mexicans Grow a Full Beard?
Yes, Mexican can grow a full beard. To be a Mexican is not a part of the race or a matter of genetics, it is a national identity. There are some Mexicans who can grow a full, thick beard but some Mexican cannot grow a full beard, and it is just and just because of genes and male hormonal level.
Epic Mexican Mustache and Beard Styles
If you are desperate to know about the innovative and striking Mexican facial hairstyles, kindly keep scrolling down and discover the top 18 Mexican beard and mustache styles for inspiration. You can modify the below styles according to your comfort level.
If you do not want to grow a long, thick mustache, you can make it thinner and shorter but keep it bushy because if you won't, then what's the point of Mexican facial hairstyles.
It is truly a charming and delightful Mexican beard which looks equally good on a casual outfit as it looks on a formal outfit. Grow a full beard and trim it to make it resemble long stubble. No need to trim neck and cheeks lines.
2. Long Mexican Stubble
It is yet another simple but stylish beard style for Mexican men. Do not connect mustache with the beard. It is the best choice for those guys who have a patchy beard.
Hoary beard always gets more attention because of its two-toned appearance. It is a bit messy and an unkempt beard that's how a Mexican style beard should look alike.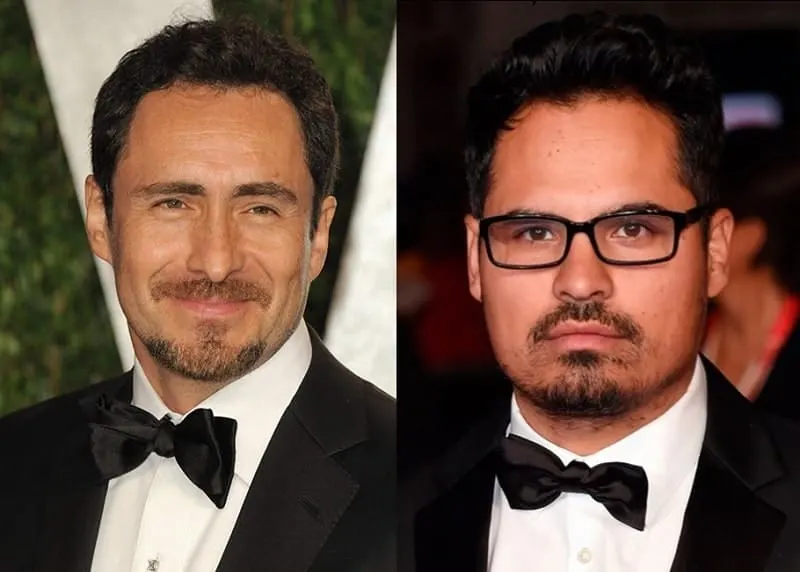 It is one of the popular beard styles. You can keep it well-groomed or a little messy. Anchor goatee and trimmed chevron beard make an alluring Mexican facial hairstyle collectively.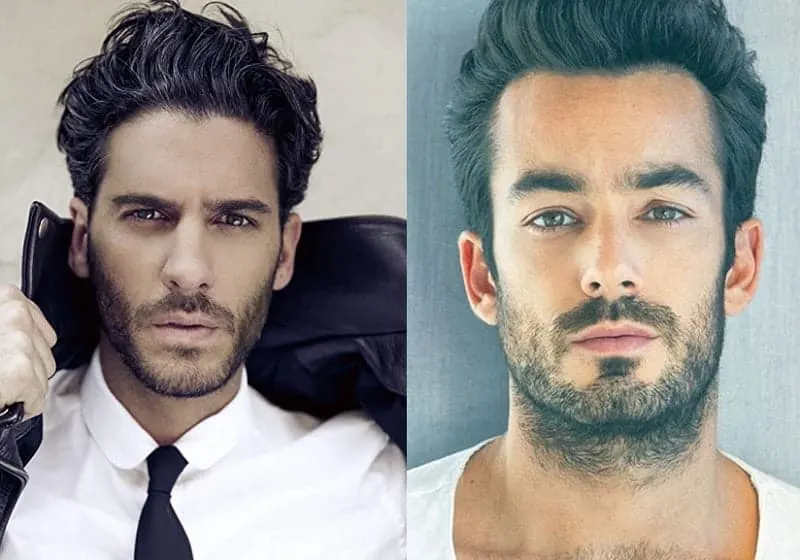 This beard makes the Mexican men look like a handsome hunk. The neck and cheeks line is kept untrimmed. Grow a thick scruffy beard along with brushed up or Quiff hairstyle and you are ready to rock.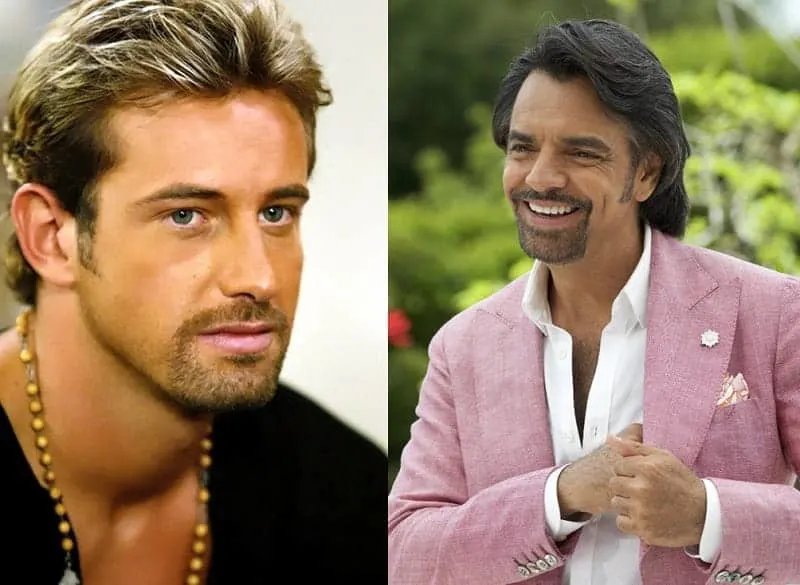 It looks extra-ordinary sophisticated on Mexican men. Grow sideburns longer. Clean shaven the cheeks area entirely. Trim the facial hair around the mouth zone to give it a circle shape. Maintain the circle shape by regular trimming/shaving the cheeks.
It is one of the bushiest, rugged and longer Mexican beard styles. Grow a thick, long beard and give it a bit rounder shape for a polished look. Apply beard oil for a glossy look. It provides strong masculine highlights to men.
This mustache for Mexican men is probably difficult to maintain as it is relatively thicker and falls over the lips. It's both ends pointed inward to the chin area. Comb it regularly and apply oil for soft texture.
9. Zappa Mustache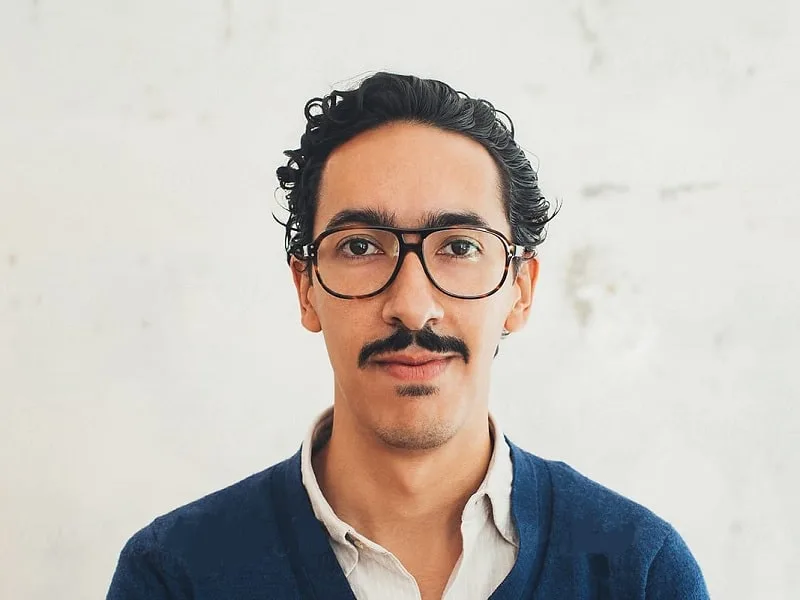 It is neat and clean Mexican mustache look. It slightly resembles Zappa mustache that's why named it as. It is quite thin than actual Zappa texture and shaped into curvy form.
You have to maintain it on a regular basis. Leave a straight hairline just like a soul patch under the lower lips area. Connect mustache with the nose. Grow shadow beard at the chin.
It is absolutely a classic beard choice for Mexican cowboys to wear. Shoulder length kinky hair and mutton chops facial hairstyle makes an outstanding combo. Trim the chin hair entirely. Trim the cheek hair into a strap. Connect the sideburns, cheeks hair and mustache with each other.
11. Painter Brush Mustache
It is simple, thick and easy to maintain mustache for Mexican guys. You do not have to bother styling it. Do not grow it longer, keep it trimmed. You can grow it beyond lips but not too extra.
12. Pencil 'Stache
It is trendiest and famous Mexican mustache. Do not connect the mustache with the nose. It is quite thin that's why named as a pencil mustache. Do not grow it beyond the lip line.
13. Mustache and Soul Patch
It is a unique and tremendous mustache style. Grow a pencil mustache and connect the mustache to nose from the middle zone. Keep a soul patch under the lower lips. Medium long slick back hair gives a stronger look to men.
14. Thin Pointed Mustache
It is a graceful style that Mexicans have been wearing it since back ages, it is becoming popular in the current generation but with a thicker texture. It is just like handlebar mustache but slightly thin in texture.
You need to maintain its length and thickness. Both ends of the mustache look bit disconnected. Turn both ends into curvy or pointed ends.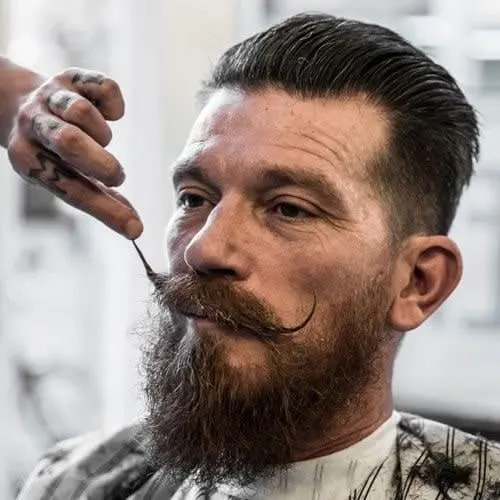 It is real and impressive handlebar mustache that exhibits powerful features of men's personalities. Thick full beard along with the point, edgy Mexican mustache makes an enchanting and expressive combination altogether. Taper fade comb over hair looks awesome and gives a finishing touch to the whole look.
Despite its immense size and ultra-pointed ends/curls, it is looking appealing to the eyes because of the way the man is carrying it. It looks polished, well-groomed, and well-shaped. You can fix these curls with good-quality beard wax. It is assuredly a time taking process but worth a try.
17. Scraggy Mustache
It is unique and back age's Mexican men's mustache style. It is a signature style of Mexican actor Cantinflas. The mustache ends are far away from each other but disconnected very professionally. The ends are not beyond the lip line. The mustache is trimmed inward in pointed shape toward the nose.
18. Heavy Whiskers
It is a classic Mexican long mustache style. It is thick, bushy and beyond the lip line. The ends are less pointed and sharp. It looks ultra-masculine and powerful.
So, you see how creative and fun looking a mustache can be? It is exclusively up to you that how you want the mustache or which Mexican beard and mustache combo you should choose for yourself. You can play creatively with these afore-mentioned styles.
If you can handle and maintain the bushy, thick Mexican mustache easily, give it a shout out. If you want to look ultra-manly, you can choose the long bushy beard for this purpose. Have patience, take care of your facial hair, keep it in a well-manner way, and you will absolutely enjoy this incredible growing journey.