It is unforeseen that the undercut haircut for girls that started off as a correlation of poverty and destitution eventually became the mainstream fashion. Bobs, large hats with wide brims, tunics with skirts and undercuts are the legacy of the Edwardian era or the Jazz Agethatspread like wildfire among the Avant-Garde.
The undercut was first introduced for men and was a perfect coiffure for young boys and hipsters, but as the time moved forward, it was endorsed and overwhelmed by the girls as well.
What is An Undercut?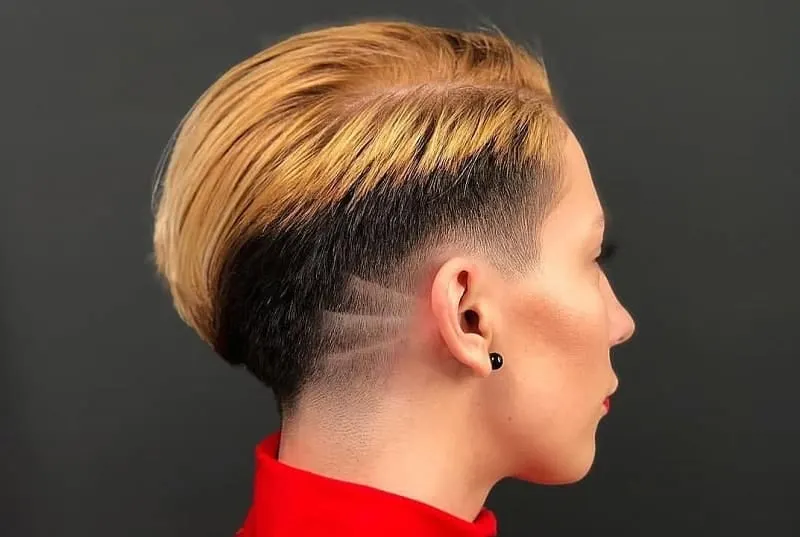 An undercut for girls is the audacious, edgy and gutsy hairstyle especially for the daredevils as the hair on the top of your head is long and slightly parted off at the sides or constrained in the middle, while the sides and back are kept short or trimmed.
How to Do and Style Girls Undercut
Girls undercut is a sassy and flashy hairstyle that craves attention, determination and devotion. An undercut is an epic hairstyle, specifically for bold and confident women. If you have decided to go for an undercut, you probably made the biggest yet the best decision of your life. Many girls miserably flop at this hairstyle because of the lack of knowledge and guidance.
Here's how you can style an undercut for girls.
Analyze Your Hair Texture
The most important step to get an undercut hairstyle is to study your hair structure. The undercut sheds some weight from your hair that makes it look thinner and finer, so if you have thin hair, an undercut might not be the best choice for you.
Prep Up The Hair
An undercut for girls can be as deep and as long as you like. Before you start to style an undercut, decide the length and depth. The shorter the hair, the shorter the undercut. With long hair, you need to keep the undercut longer for a more soft and sophisticated look. If you are styling your hair into an undercut for the first time, opt for a longer cut as a shorter cut cannot be undone. While with the longer cut, you can always cut it short.
Gather all the hair you are not cutting and secure it in an elastic band. Make a straight and smooth partition above the nape of your neck, you can part your hair precisely by using the end of a teasing comb.
Cutting with Scissors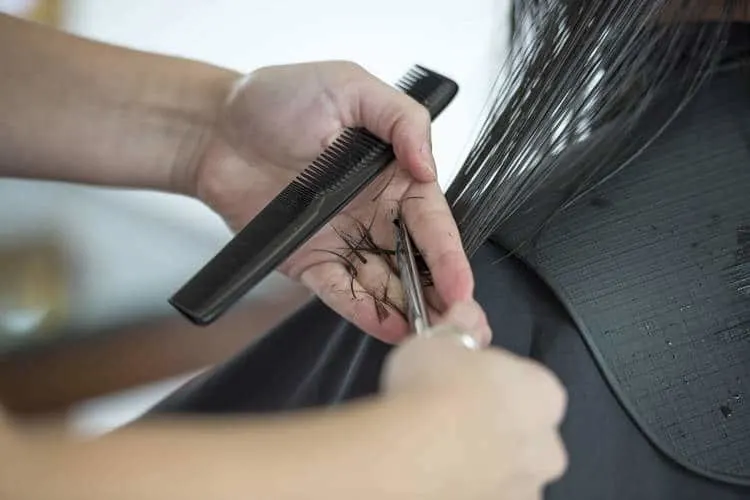 After you have successfully partitioned your hair using elastic bands, you still need a guide to cut a definite and accurate style. You can use a headband to block the section of your hair you want to cut, so you don't cut an uneven undercut. You need scissors to cut the major length off roughly.
Tip: Never cut your hair when wet, it is much easier to cut and style when the hair is dry.
Trim The Hair with A Shaver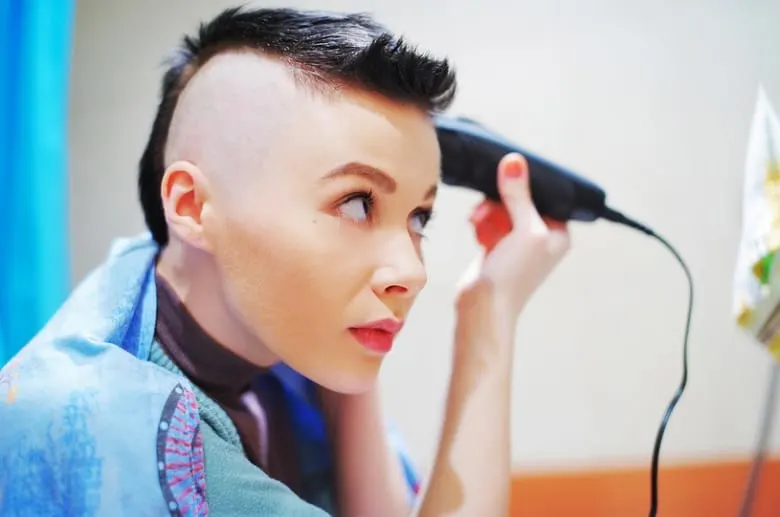 Once you're done cutting your long hair, trim the hair with a clean shaver using an appropriate blade for your hair length. Trim your hair in the upward direction to the headband. Once you're done, remove the headband. When you've finally cut your hair in an undercut, it's time to embrace it. Trim your hair and cut shorter if needed.
Watch The Following Video to Learn How to Style an Undercut for Girls
Hidden Undercut vs Nape Undercut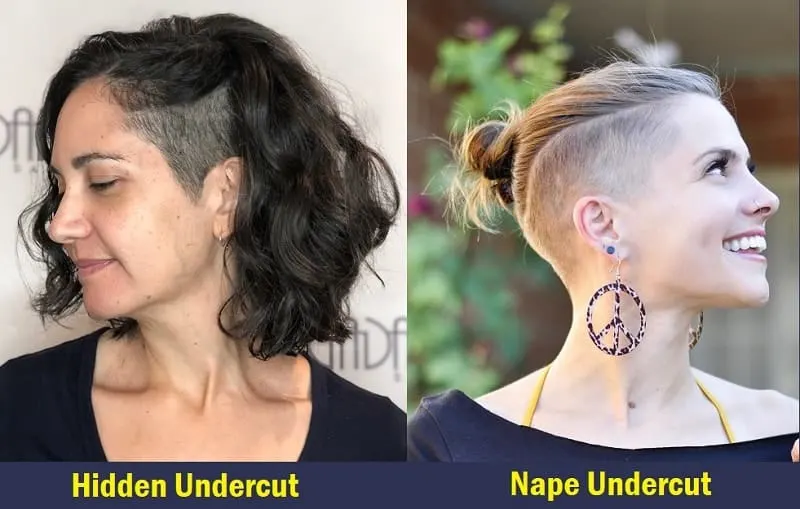 You will be surprised to know that hidden undercut for girls doesn't have to be showy and loud. If you love this hairstyle but are scared enough to try one, you can simply hide your undercut to the sides to avoid all the unnecessary criticisms and judgments.
Nape undercuts are actually cool and if you've got thick mane on your head, it will take out some of your massive hair's weight and reduce the volume. Settle with this hairstyle if you want to show a little too much of your bold side. Sport it with a ponytail or a messy bun when you want to flatter the undercut or leave it as it is when you don't.
Best Undercut Hairstyles for Girls
Here are some of the best undercut hairstyles for girls that you can consider for your next fashion update.
1. Two-toned Undercut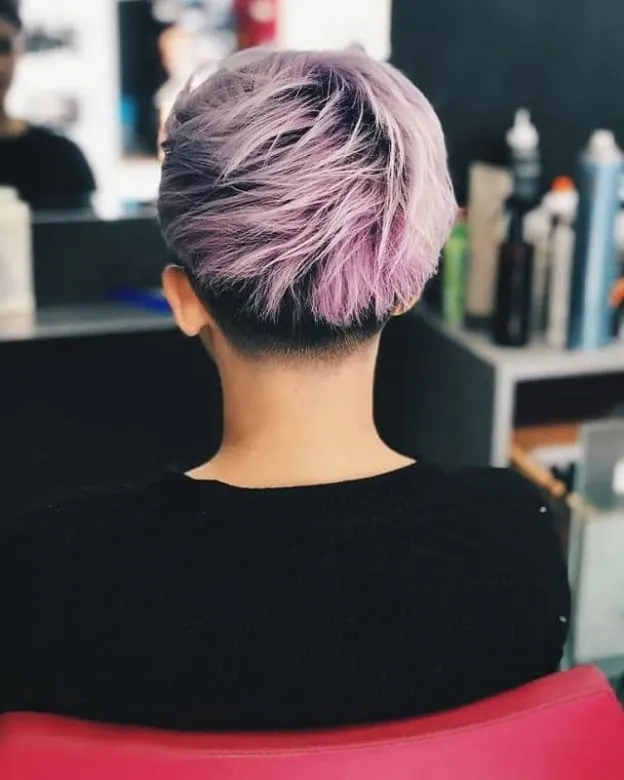 This undercut haircut is best suited for girls with straight and short hair as the back and sides of this undercut are clipped off short while the top is somewhat messy and jagged cut. This hairstyle needs regular maintenance to maintain shape and color.
2. A Subtle Shave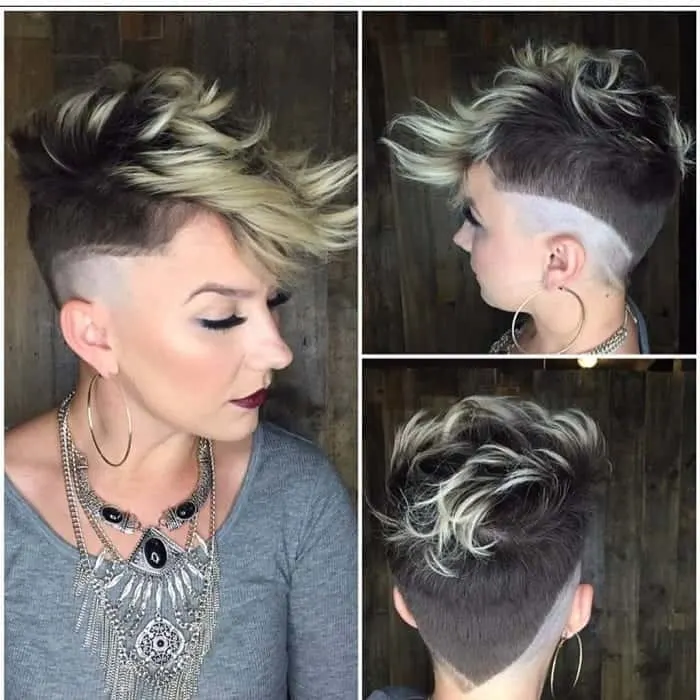 This chic and cool shaved undercut for short wavy hair is lovely in its own way. On the upside, it is quite feminine and people just get to see a hint of the shave while looking at you from a side. This is amazing for those who do not want a very conspicuous hairstyle.
3. Ash Grey Hairstyle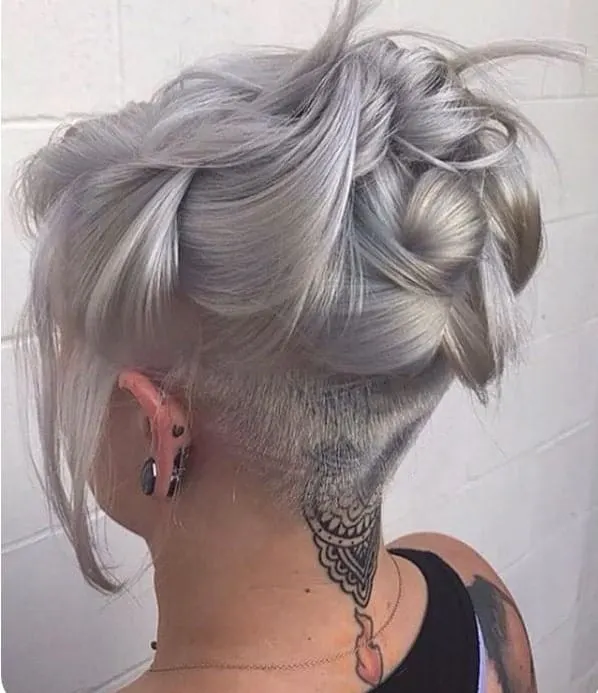 While you are going for all the cool stuff with these lovely ash grey hairstyle and an intricate updo then why not complete the look with a stylish and cool tattoo? You can try a tattoo of any kind that you like, but make sure that it complements your hairstyle too.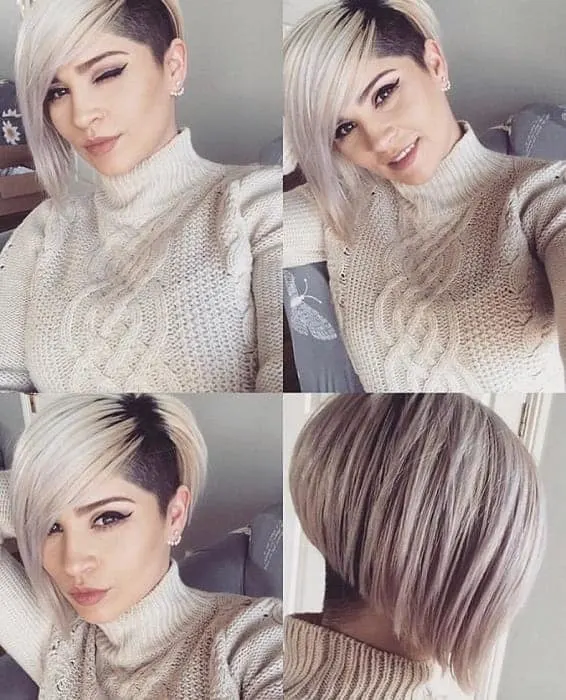 What better way to go for girls undercut bob with blonde hair than having a cool hairstyle? Surely there is no better way! Just ask your hairdresser for a really eye-catching style which inspires awe in the people who see it.
This young girls undercut braid style on long hair is all that you need to be the center of attention wherever you go. If you are a life of parties make sure that you stay so with this amazing style put together with so many details. The upside down French braids along the undercut make it more prominent and lovelier.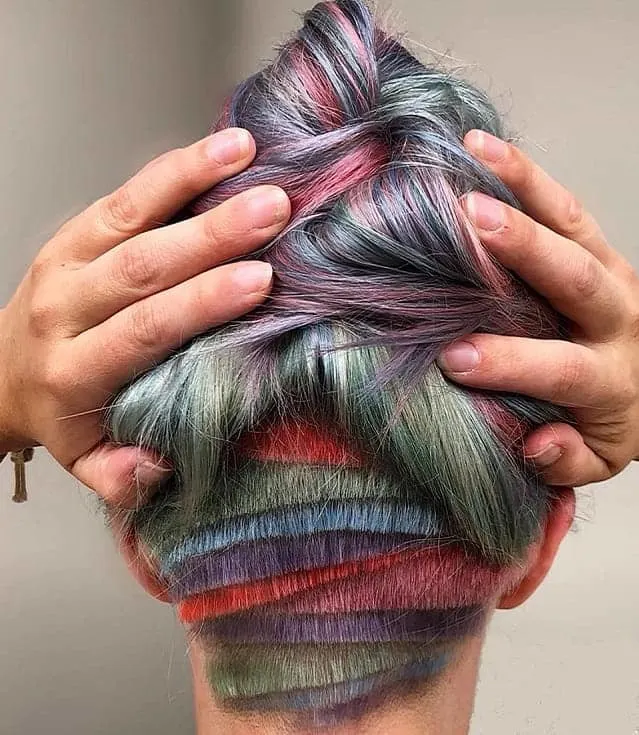 All of us love rainbows, don't we? Then why not put a rainbow on your hair and make it look so much more interesting than any other hair color or hairdo would do otherwise. The sleek patches of rainbow colors are hard to avoid staring at, so go for this colorful undercut for girls with long hair.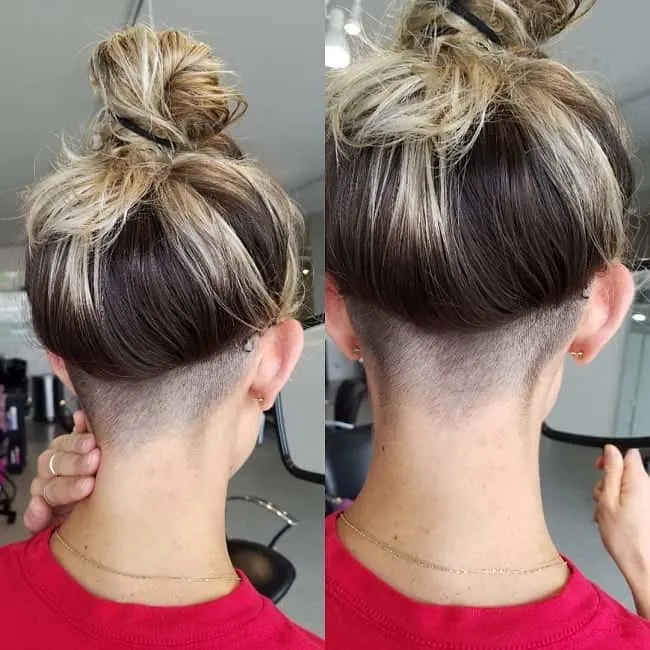 This long hair undercut for young girls is rather high but that much more intense and lovelier, so why not try it this season?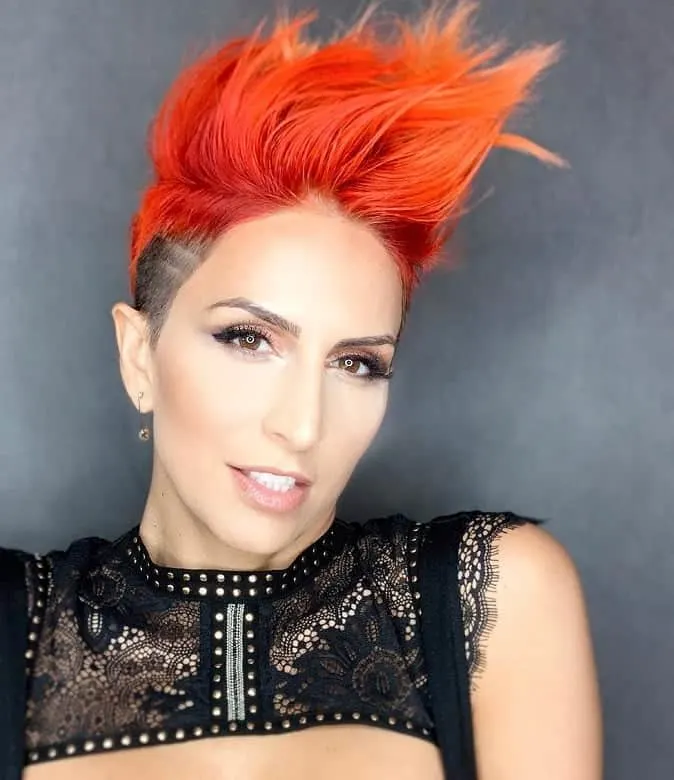 This short punk hair look is all that you need to have the strongest undercut haircuts for girls among your friends and co-workers.
9. Hidden Undercut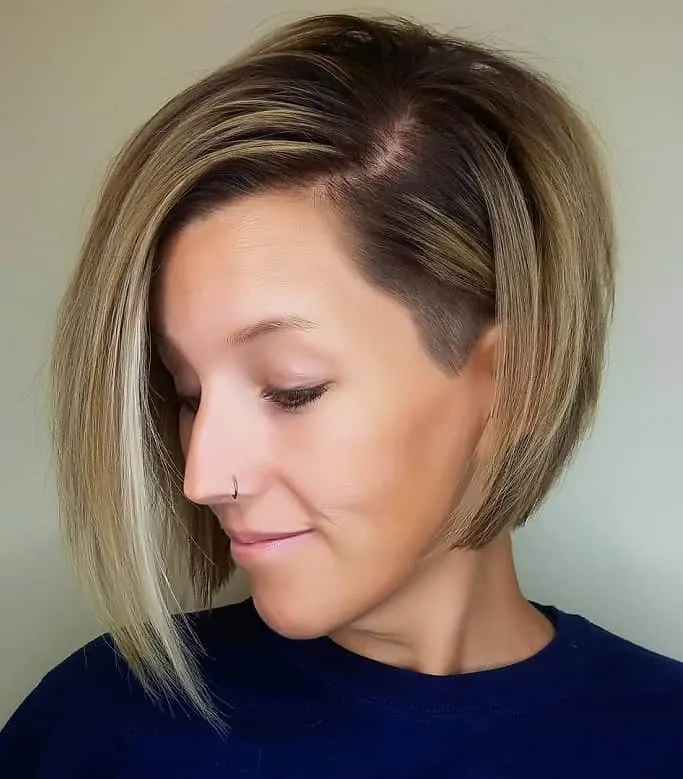 Get this hairstyle by a professional if you want to GLAM up your look and add attention-grabbing details to the hairstyle.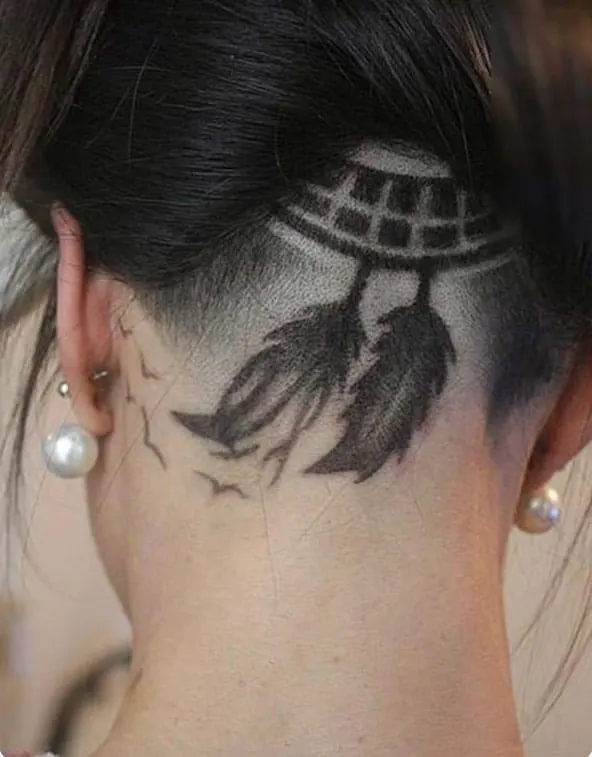 This is a great girl undercut hairstyle which you can go for this season as it has the margin of being personalized. You can get a shape or figure of your own liking designed into your undercut like this and state your ideas and beliefs without so much as speaking.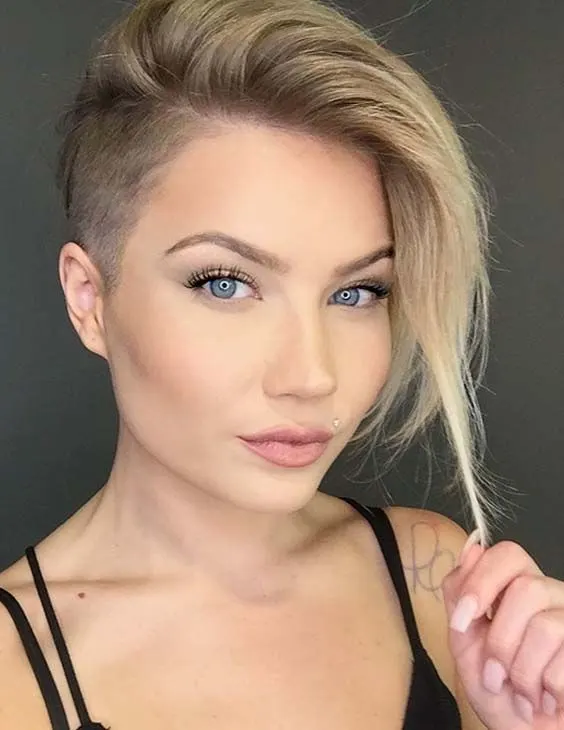 This hairstyle is perfect for girls with short and straight hair and ideal for oval, square or diamond faces. The short asymmetrical undercut for girls is a bold and courageous hairstyle that is shaved around one side and the opposite side is left long to frame the face for a subtle and feminine finish.
12. Long and Wavy Undercut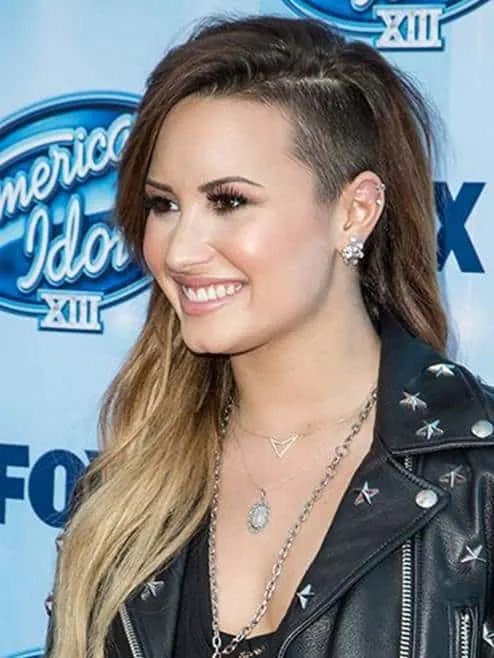 The long undercut for a girl is the right hairstyle for the first cut. It is a sleek, stylish and the most natural-looking undercut haircut for girls with oval/ round faces and one side of the hair has been clipper cut to achieve a nice undercut style.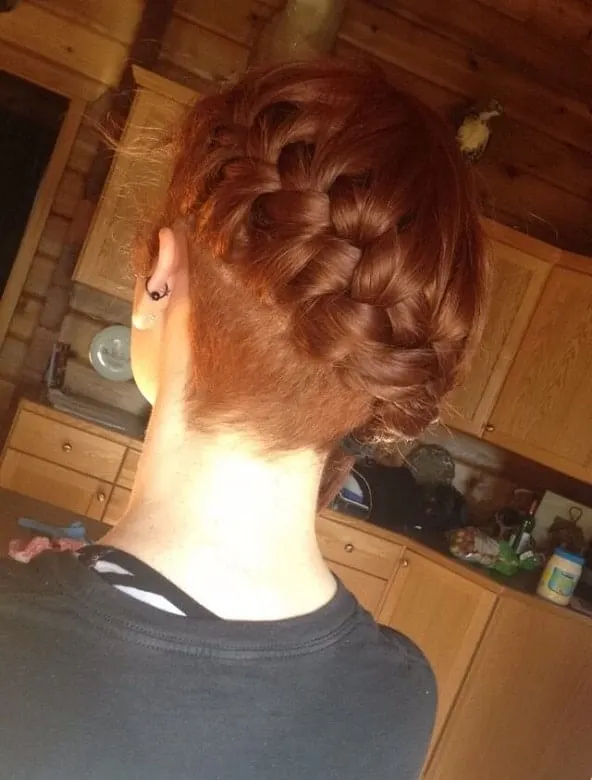 Who would have imagined a soft and elegant updo transformed into a badass undercut hairstyle? Well, the undercut updo for girls is extreme and a show-stopping hairdo. This fun and the fabulous updo is ideal for long and medium-length thick hair and compliments every face shape.
14. Pixie Undercut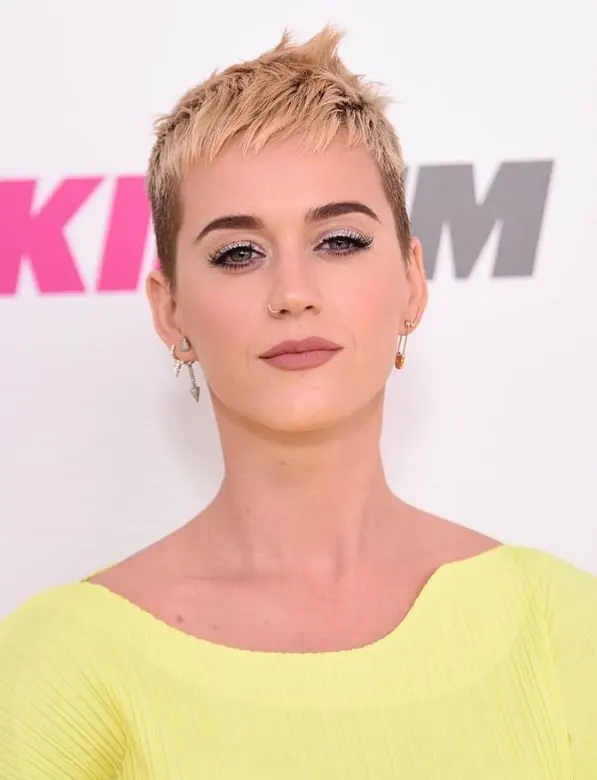 The pixie undercut for girls is a utopian hairstyle for girls with prominent facial features. The sides and back of this hairstyle are shaved while the top is long-textured and blunt bangs framing the face.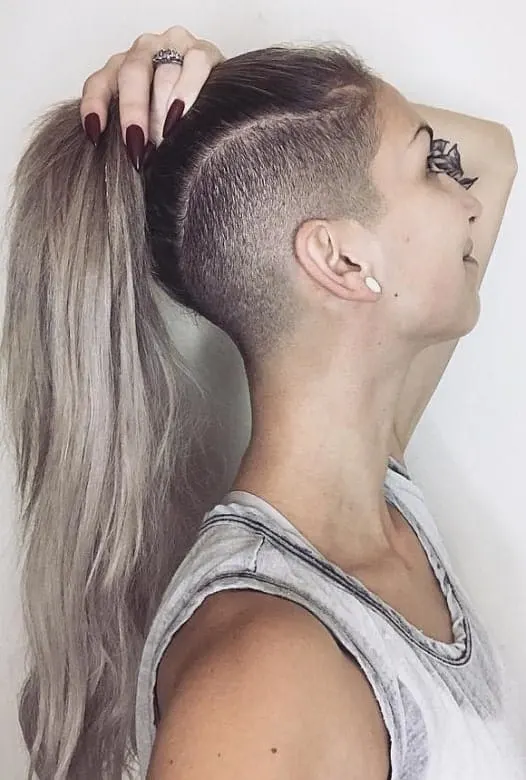 Shaving off your hair isn't restricted by any hard and fast rules. You can shave your hair a little too close to the parting of your hair to give it an intense and bold look which makes you seem like somebody who shouldn't be messed with.
16. Psychobilly Undercut
This magnificent hairstyle is not for the faint-hearted girls. Psychobilly undercut haircut for girls is a bodacious and fierce hairstyle enough to turn heads. The sides and back are cut short while the top is dramatically long to create a wow factor.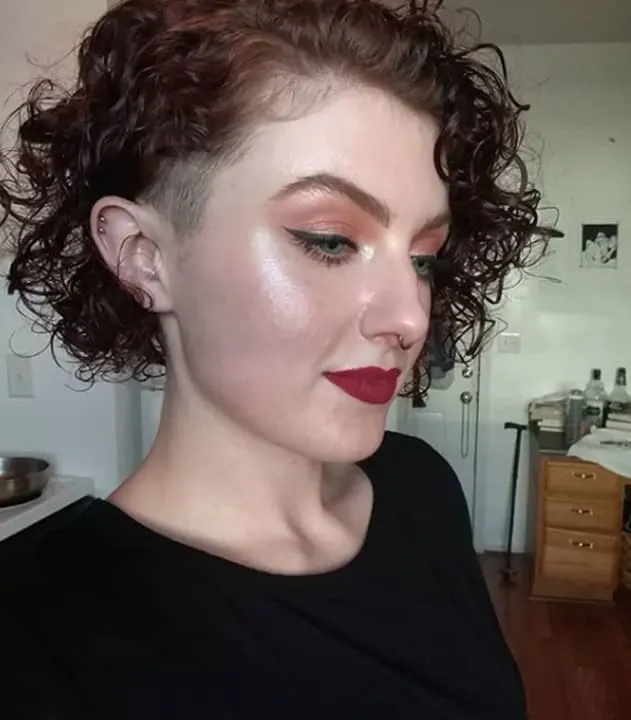 Wear your curls like a crown with this exquisite undercut for curly hair. If you have a thick curly mane on your head, an undercut might be the best option for you to remove some weight from the hair and preventing the hair from getting tangled.
18. Faux Undercut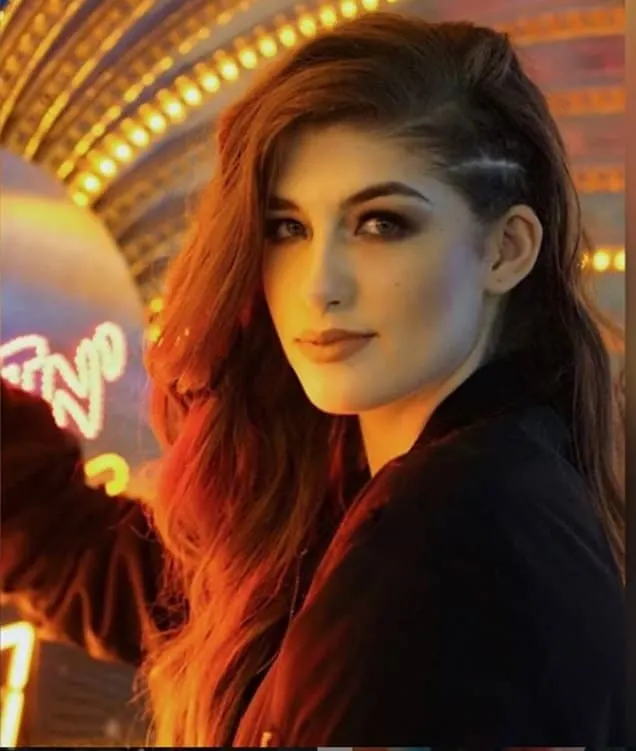 Do you love undercuts, but aren't bold enough to get one? Well, you can fake a girls undercut design gracefully by wrapping the sides of your hair into a braid. Pick three strands of the hair and start braiding all over, till you reach the stopping point (that is usually behind your ear). Now slick back the braid near the nape of your neck and secure it with bobby pins.
19. Classic Nape Undercut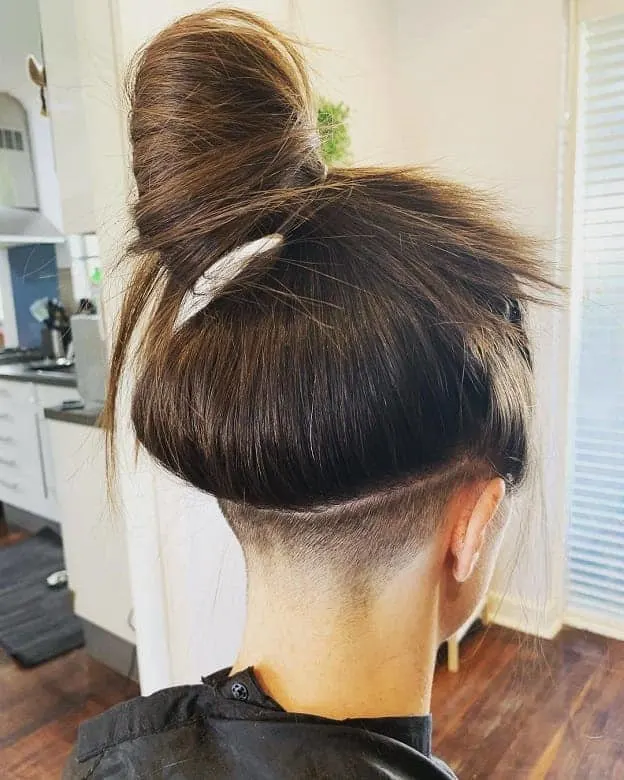 This is the most clever and stylish approach by hairstylists for those who want to flaunt undercut hair for girls occasionally. A small section of shaved hair that sits right above your neck is simple yet snazzy. Get this hairstyle if you want a subtle take on this undercut trend.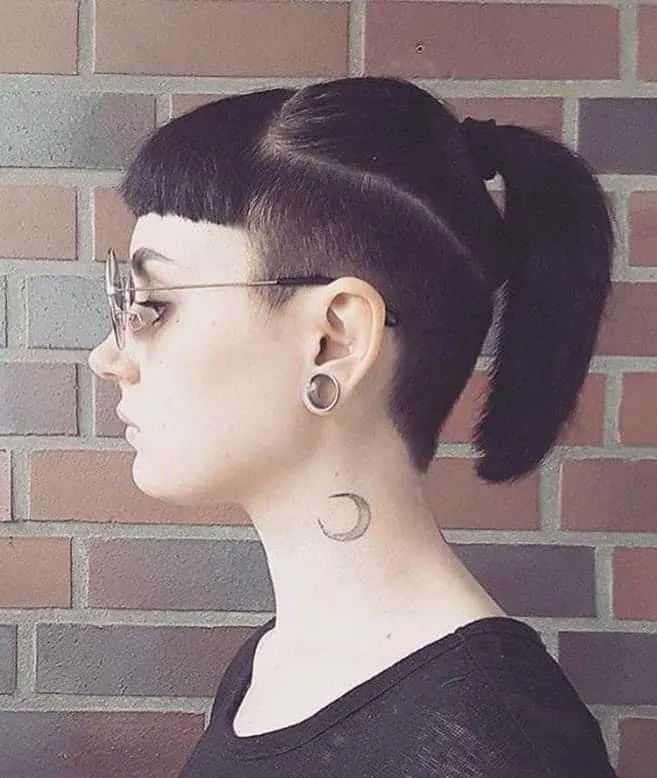 What could be an ideal hairstyle for girls than an undercut with a ponytail bob? This hairstyle makes a style statement with a trendy, practical yet theatrical approach. A girly undercut ponytail requires reasonable length; the longer the hair, the better. Slick back your hair into a ponytail for a casual, sleek yet eccentric look.
An undercut hairstyle for girls looks celestially jazzy, cool and trendy and is a brilliant way to update and revamp your look. If you've had enough of your boring hairstyle, then give this dapper hairstyle a try! Try these lovely female undercuts and see how pretty you look and feel!