Body wave perms for short hair are one of the latest trends. Many women opt for a permed hairstyle, which became popular in the 8os.
It's done by setting the hair in waves or curls using chemicals. This process is mostly done on women with short hair who want a permanent and long-lasting look.
Who Should Get Perms?
Perms can be done by anyone who wants to change their look and hair appearance by adding waves or curls.
It can be done on thin or thick hair, and depending on personal preferences, it can vary from waves to tight curls.
The intensity of waves or curls is determined by the size of the perm rod used and the chemicals used in the perm. Perms bring volume, texture, and definition to every look.
It is a solution that can come in handy for busy women who don't have the time or the option to get them done on a regular basis. It is a chic choice suitable for women of all ages.
How to Do Body Wave Perm on Short Hair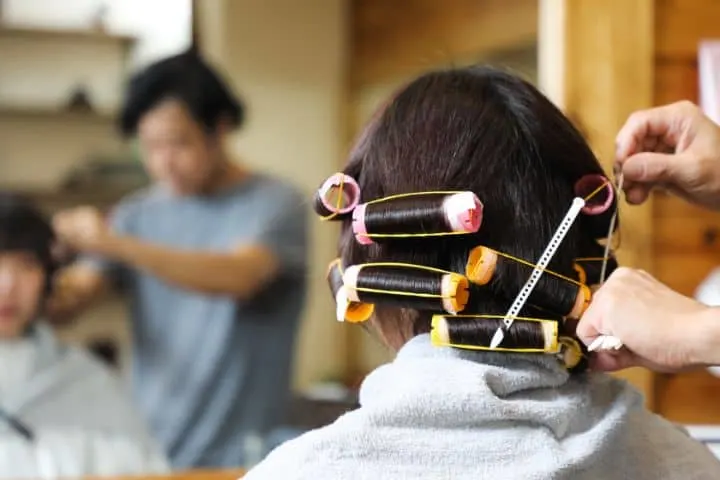 Doing the body wave on short hair is best left in the hands of a professional. The process involves special chemicals that can be difficult to use and can extensively damage your hair.
The body perm process gives a long-lasting curly or wavy look that lasts at least 2 months. To do that successfully, be prepared to spend a few hours at the salon.
To get loose curls for short hair, the process begins by wrapping sections of the hair in larger perm rods. After that, the perm solution is applied.
After successfully applying the solution, it deposits hydrogen, which breaks down the hair's structure and allows it to be reshaped permanently.
As mentioned before, the results will be visible for 6 to 12 weeks and after that, you will need to do it again or change the hairstyle. Don't panic if you get a bad perm. You can fix a bad perm following our guide.
Watch The Following Tutorial to Learn How to Do Body Wave Perm on Short Hair
Trendy Short Body Wave Hairstyles
These are the most lovely body wave short hairstyles that women are going ga ga over.
This body wave short perm hairstyle suits women over 60 with fine hair that needs some volume. The hair is cut in a short asymmetrical bob, with the front longer than the back. The perm here comes naturally and gives a soft look.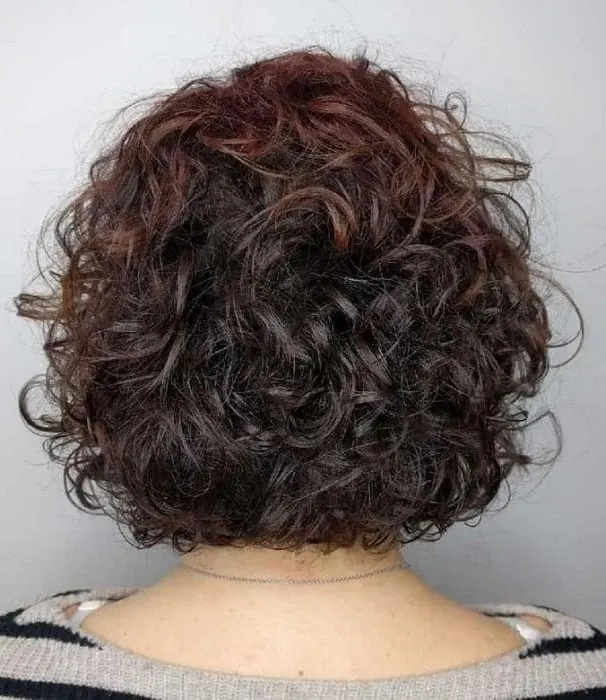 This textured bob shows high density and intensity of the curls, which means that the wavy hair perm here will be long-lasting.
The body waves on short hair are in small curls that make the hair more voluminous and big. This is an option for women with thin hair who want to achieve volume.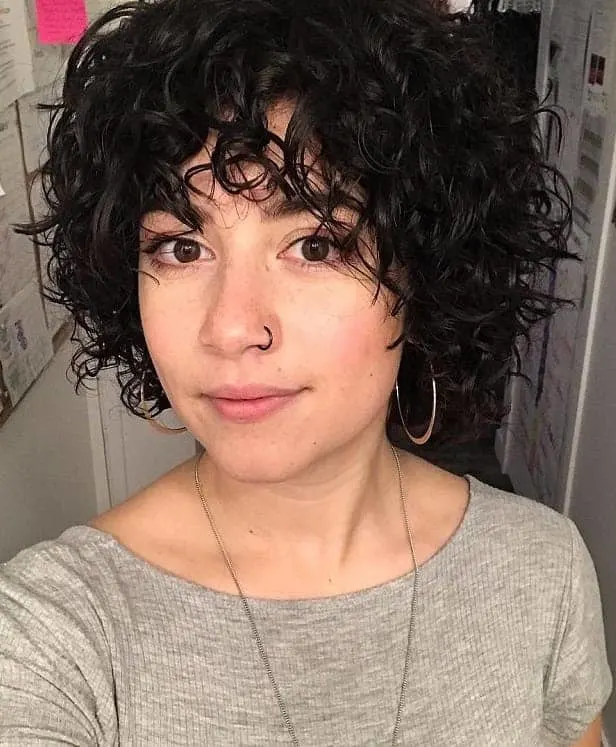 The body wave perm short hairstyle is a beautiful addition for women with thin and fine hair. It looks a bit shaggy, but the curls in the form of spirals create a new and unique look. The shaggy bangs are also permed and look spirally and catchy.
Key Differences Between Spiral Perm & Regular Perm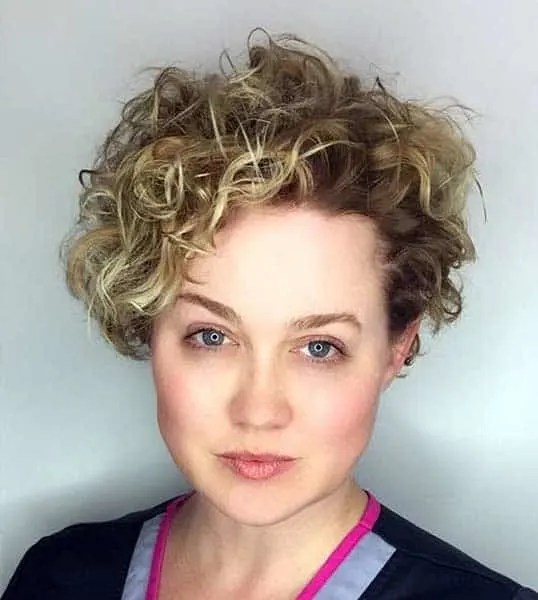 Women wearing short hair, like a pixie or some other boyish cut, can wear a body wave perm on their short hair and get curly hair.
This will make everyday styling much more manageable. The bangs here are also curled, coming as a part of the whole hairstyle.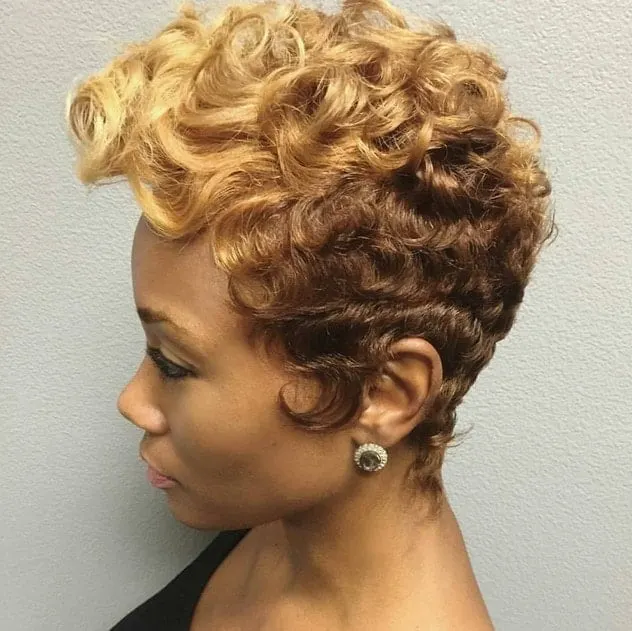 The permed short body wave hairstyle for black women presents a different look than those of white women.
The difference lies in the type and structure of the hair. The hair is wavy, resembling the old Hollywood waves. It is chic and elegant.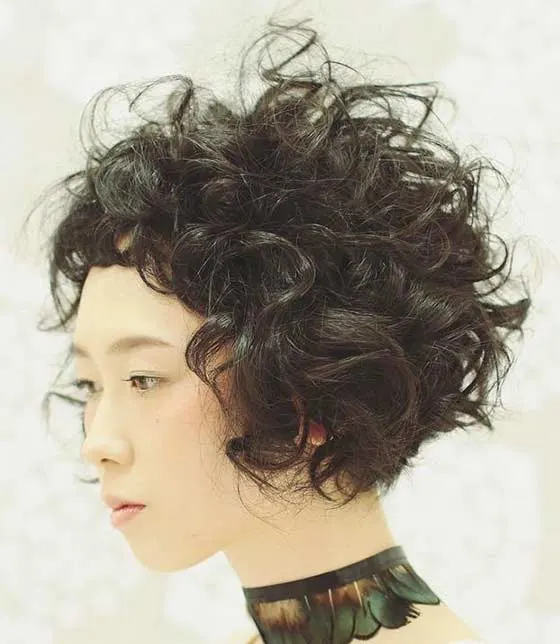 This short body wave permed bob is the edgier and rare look, mostly done by young women with fragile hair. The curly permed locks build up the volume and make the hair bushier.
The shaggy bob on body wave short hair is a voluminous hairstyle. It is usually done on dull and straight hair, giving it texture and definition.
The hair is layered, starting from the chin, which gives the perm style and makes it look feminine.
Body Wave Perm on Short Hair – Before and After Looks
Subtle Waves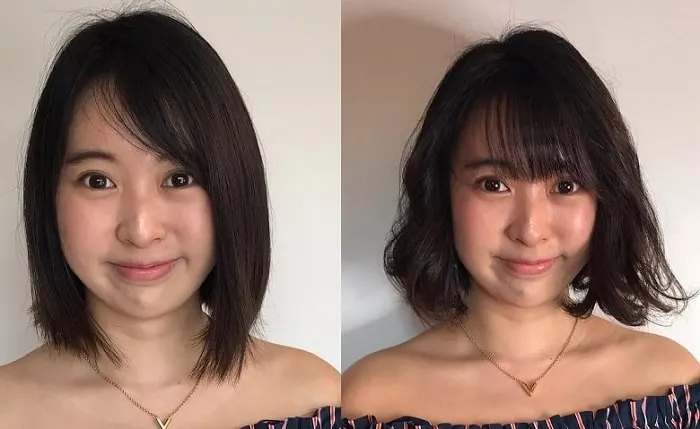 The original haircut is straight bob. It reaches the shoulders, with straight bangs and side part. The hair is fine and lifeless, so the beach wave perm creates a nice new and fresh look. The hair looks more voluminous, starting with subtle waves and finishing in nice locks.
Waves on A Blunt Bob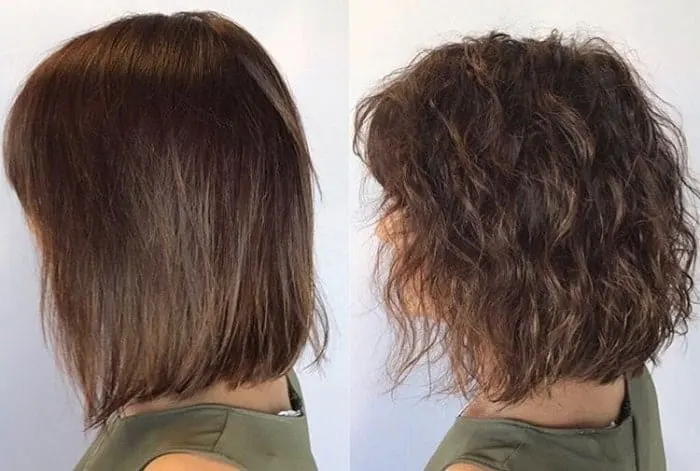 This change in short hairstyle shows the lifeless, tired and dull hair in a long blunt bob cut. It is thin, with side bangs and subtle layers. After the body wave perm, the look changes and becomes more vibrant and voluminous.
The curls are loose, the layering is still present, and the hair looks much nicer than without it. It is suggested for women who lack volume in their hair.
Short Wave Perm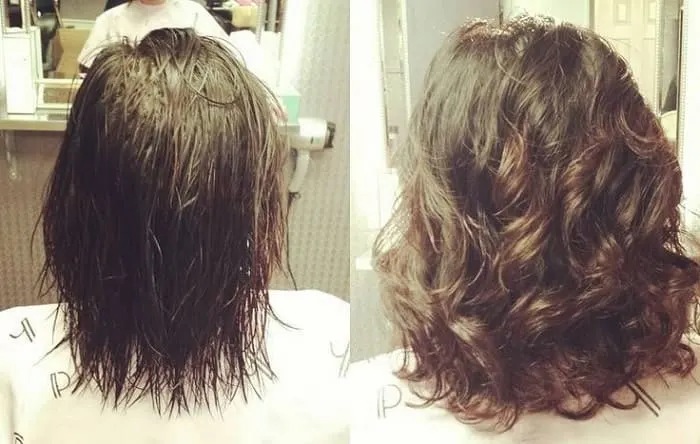 The difference between these two hairstyles is more than evident. Although the straight hair suits the face just fine, the body wave gives short hair a whole other direction.
The waves make a face look younger and relaxed. It is an excellent choice for women looking for a change and wanting to have their hair as soon as they get out of bed.
FAQs on Body Wave Short Hairstyles
Beach waves or body wave which one should I get?
Beach waves and body waves are different. Beach waves on short hair have much more volume and look much better on someone who wants bouncy curls. It is curly but in the shape of a wave.

Those who want more straight hair should stick to the body wave. Regarding styling, beach waves are much better styled and look better than body waves.

The body waves will get straighter in time and with regular washing when doing a perm. So, if you want your hairstyle to stand longer and show off, go for the beach waves.
Loose wave perm and body wave perm are they similar?
Loose wave perm is soft, concentrated on the hair's mid-length and ends. They are the most common on long beachy waves hair.

Body wave perms can come on any type of hair and are best for hair that looks dull and lifeless. They are also soft and loose and look very natural.
Body wave perm styles are great for every hair length, especially short hair. They suit every texture and hair type, which is an easy step into making and creating flowing curls just like you want them.
They will be an addition and will match your personality and lifestyle. Be careful to leave this process in the hands of a professional who will keep your hair healthy and beautiful. Get these body wave short hairstyles now!
You May Also Like