Turning 70 is an important milestone for you as much as your hair! How you choose to wear your hair color in this next phase of life says a lot about you and how you want to approach your later years.
There is always the option of going gray, but each hue and blend can be different for each woman. Plus, you may not be ready to go entirely gray yet and may enjoy a pop of bold color you've never tried before.
Stunning Hair Colors for Women Over 70
The options for hair color are endless, but this article highlights the 17 most popular hair color choices for older women over 70 today. Read on to see which of the best color options out there are meant for you.
1. Dusty Brown and Gray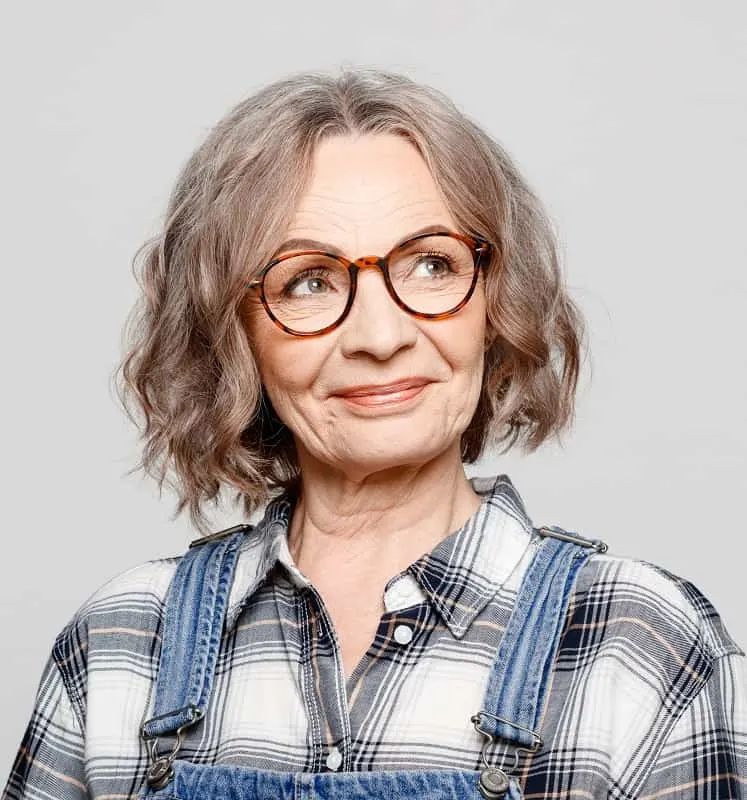 70 years old is often the age that women decide if the gray transition is for them. Letting your hair go completely is one option, but often women end up with a harsh line of demarcation that moves down the hair as it grows out.
For a more transitional hue, try this light brown suffused with autumnal gray undertones. This warm gray works for this hair because of its previously existing warm notes. If your hair is on the cooler side, ask your stylist for gray highlights with icy tones.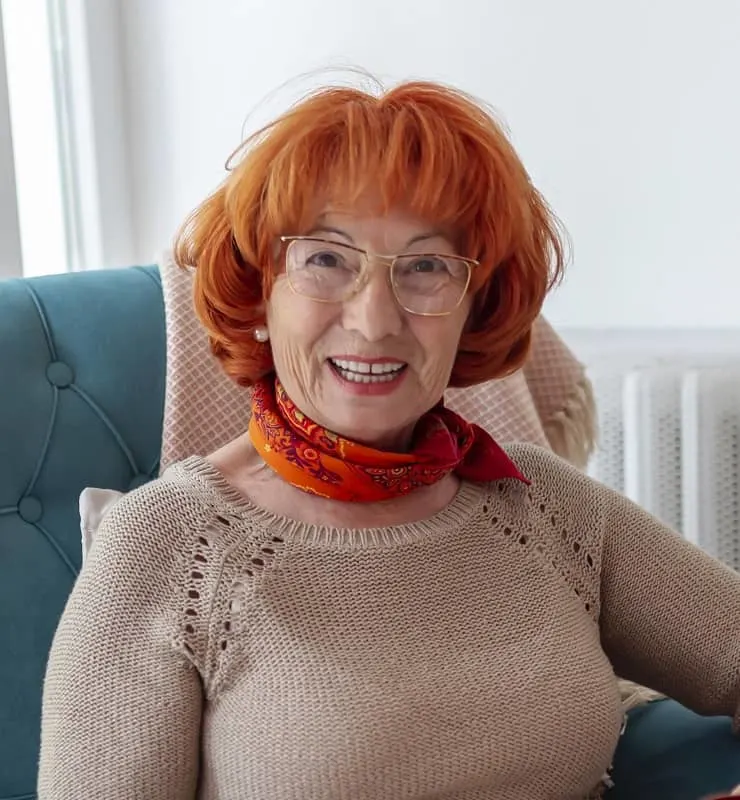 If you've never experimented with a shockingly bold color in your life, your 70s may be a perfect time! This vibrant orange hue is super fun, especially on a rounded bob haircut, like this one.
The hue of your orange should be largely dependent on your skin's undertones. You always want to compliment your skin. Here, embrace the orange if you have golden skin with warm undertones. Skin that is too fair or sallow will turn this orange sour.
3. Dark Chocolate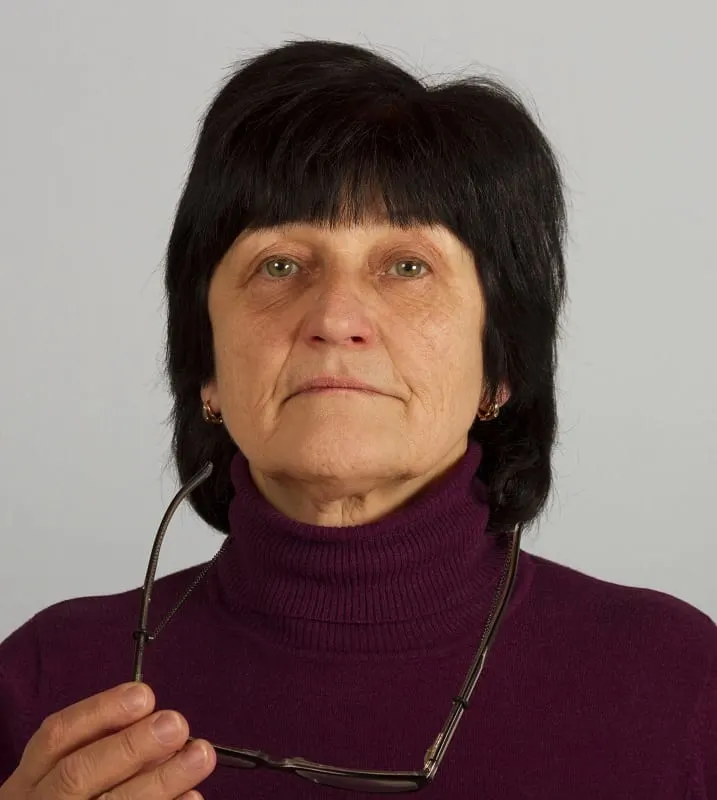 Not everyone is ready to go full gray, and that is more than okay. If maintaining your brunette hair color is your wish, we say go for it!
This rich chocolate brown color pairs perfectly with warm skin with green undertones. It also works on fair skin with pink undertones.
Feel free to choose all-over colors or ask your stylist for a few highlights or lowlights to create a little dimension. Less is more when it comes to your age, however.
4. Tawny Brown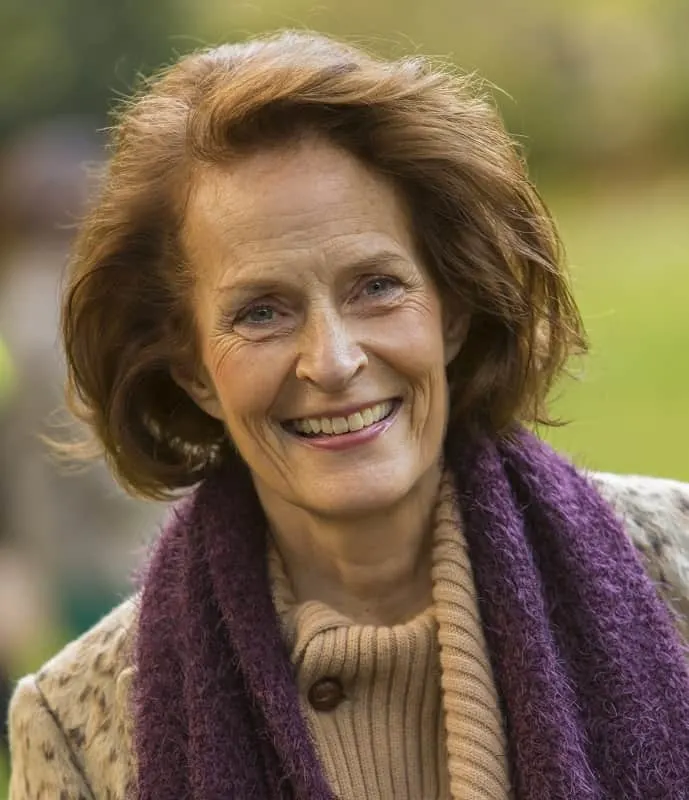 Another great transitional hair color for women over 70 is this lovely tawny brown color. It has a natural feeling and still reads mature without feeling out of touch.
Depending on your gray hues, a tawny brown can be the perfect color for wispy pops of light gray hair coming in. It obviously looks great on warm skin tones.
5. Cotton Candy Pink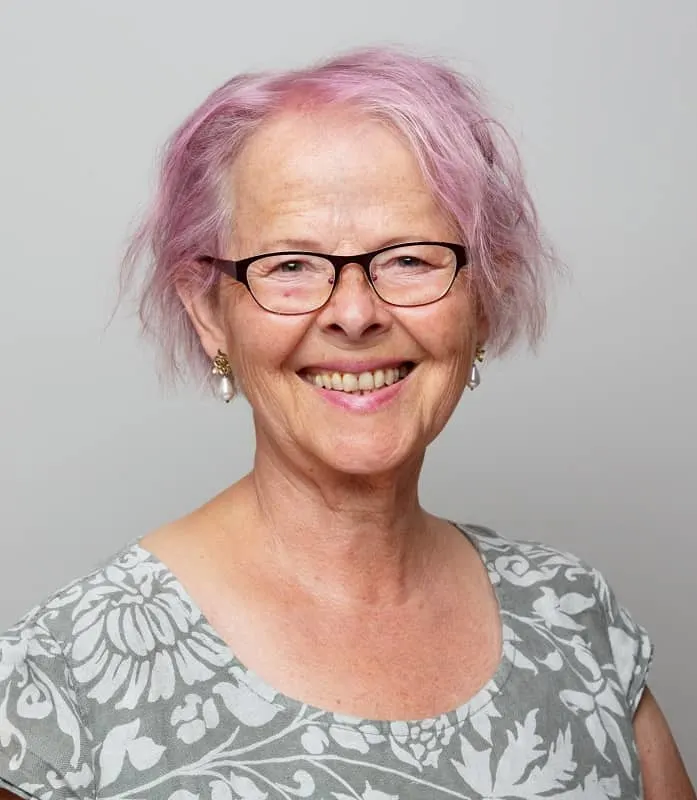 Pastels are so fun at any age! A pretty cotton candy pink hair color is trendy and looks excellent on over 70 women with glasses of a certain age who want to communicate playfulness.
This color works so well due to this woman's fair skin with perfectly pink undertones. Additionally, the color is not uniform and perfect, with wisps of white pop through this hair, making it feel natural and dimensional. Plus, this sort of balayage effect will grow out with ease.
6. Snow White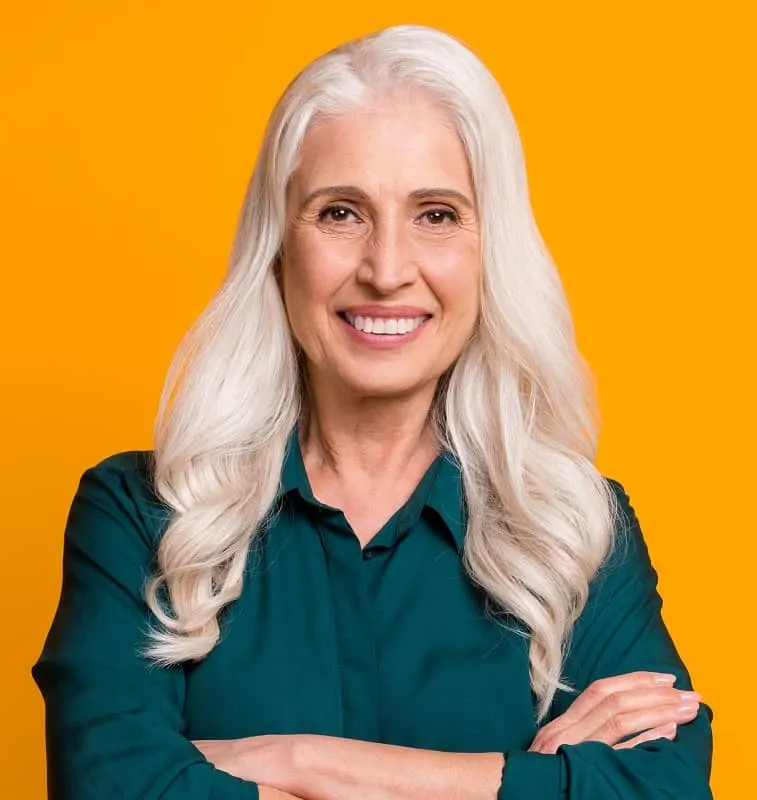 If you're lucky enough to possess beautiful white hair, you should embrace it! Even in young people, white hair is absolutely in style. Short white hair is perfectly fine, but long white hair has a breathless, ethereal effect that is worth trying.
With this hair, hydration is key. Be sure to get trims often to conceal and cut away any breakage from brittleness. Use a deep conditioner in place of your regular conditioner when you wash your hair, and you'll see super-softening results.
7. Touches of Gray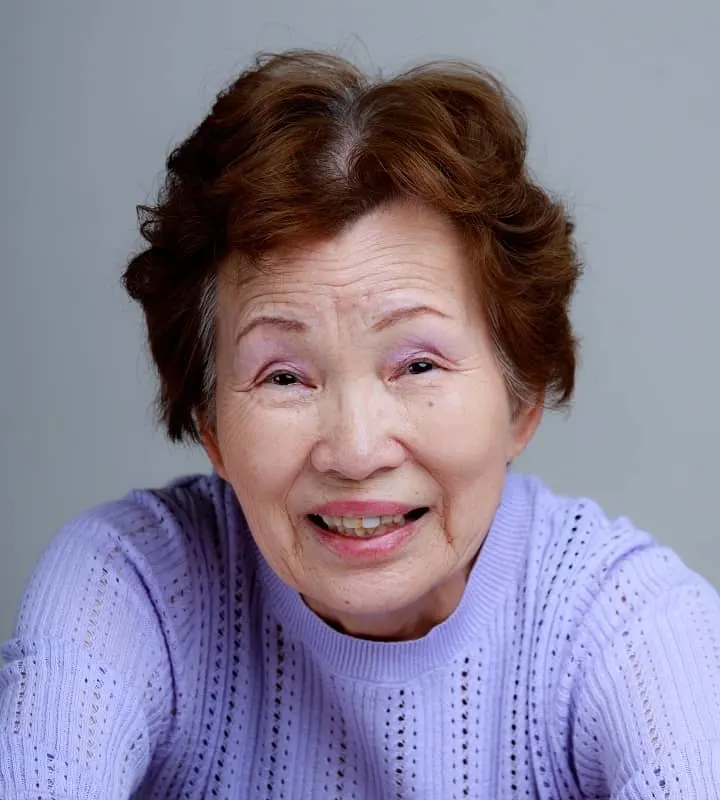 Regardless of what color you dye your hair, the gray will eventually come through, sometimes in a matter of weeks. The best thing to do is embrace it and incorporate the look into your style, intentionally.
To go along with the lighter tones of this balayage brown color, let your gray come through at the temples and along your part. By sporting gray in both places, the look feels lived in and purposeful.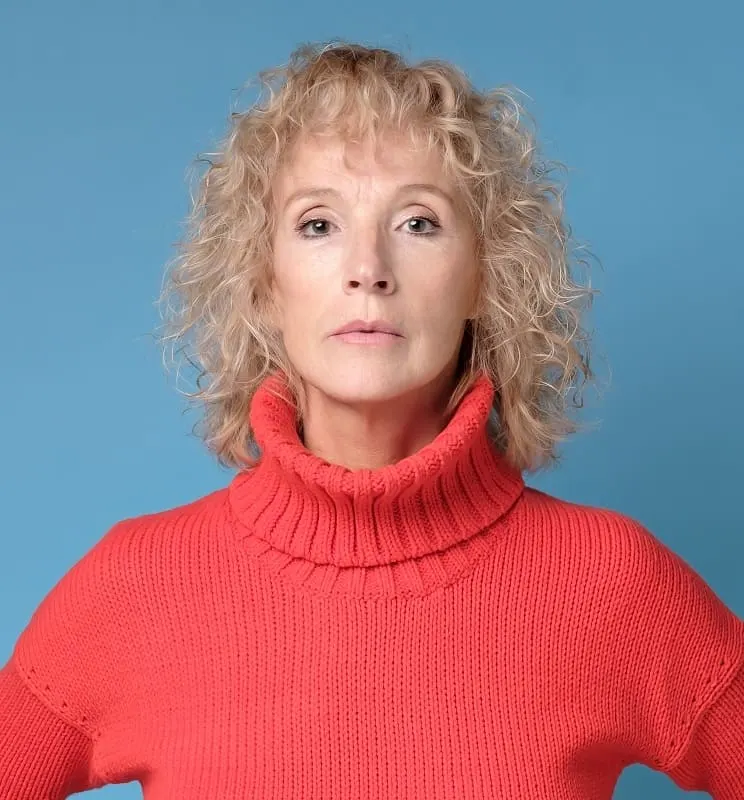 Another transitional color is a light blonde, especially if your gray hair is actually coming in white. As your white hair grows in, you can let streaks come all the way through for a natural, balayage effect.
This particular light hue of blonde is great hair color for light skin with warm or neutral undertones. Feel free to adjust your color according to your natural gray and your skin's undertones.
9. Autumnal Red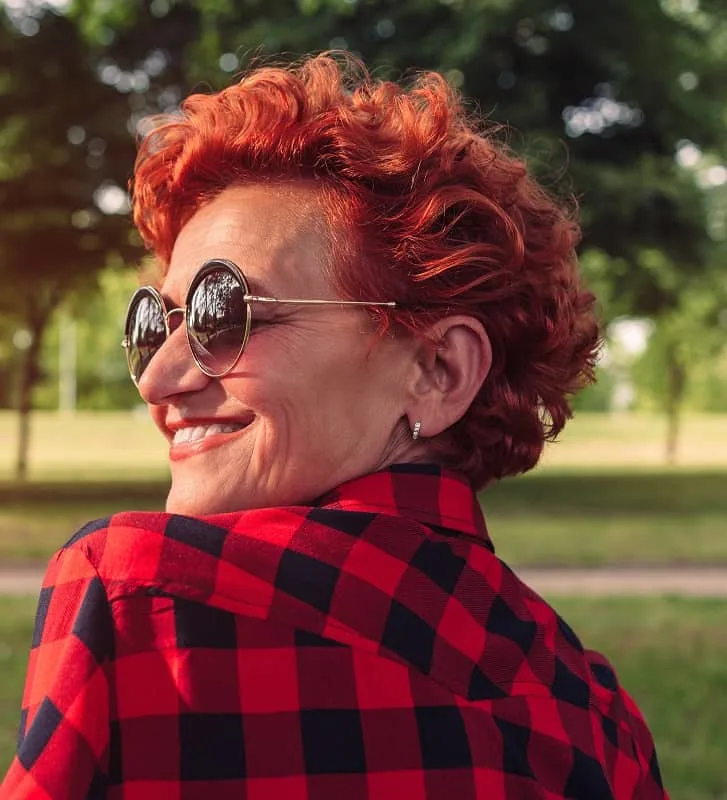 What's not to love about this gorgeous red? It's not too bright and contains just the right amount of chestnut brown to actually feel like a sunny neutral.
Your skin will need a lot of warmth to pull this color off. However, we love the way it makes the wearer light up the room and feel years younger.
10. Charcoal Gray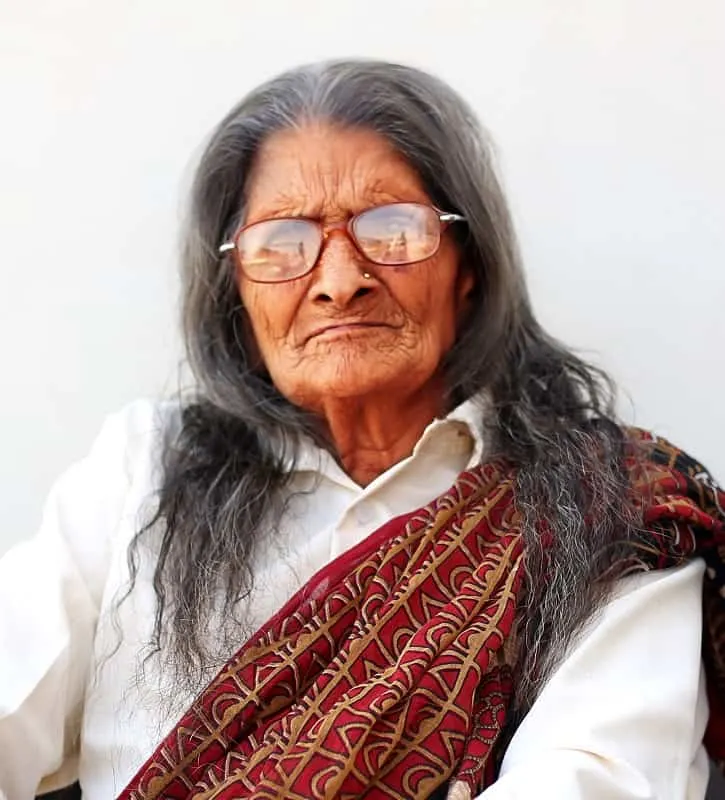 Black hair and other very dark-toned hair often turns into a beautiful charcoal gray color, sometimes even with streaks of white. We highly recommend rocking this color and even growing it long to show off the salt and pepper effect.
Be sure to properly care for hair at this length, however. Even on short hair, aging hair is very brittle, so moisturization is key, plus avoiding excessive manipulation.
11. Caramel Brunette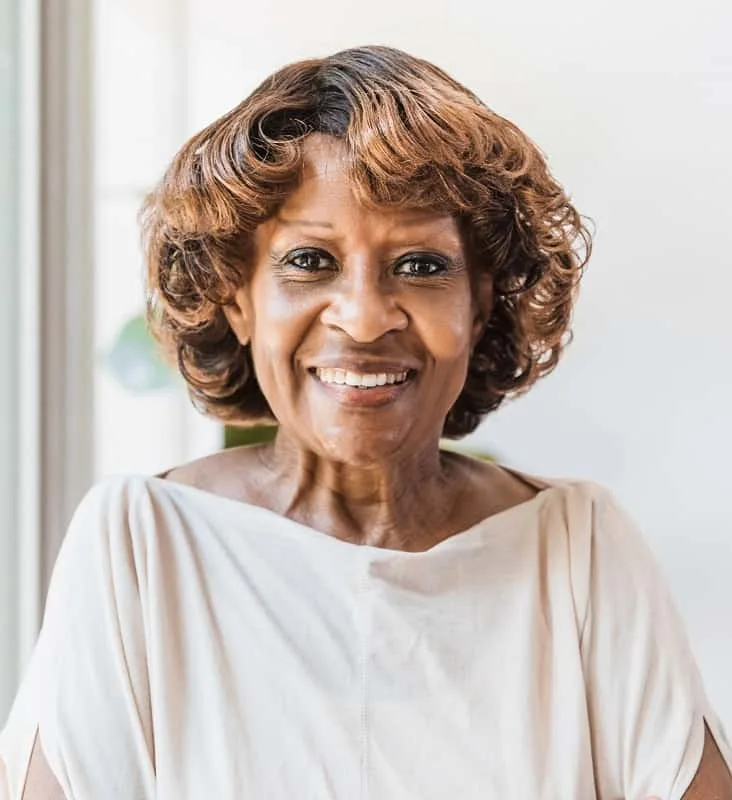 There's nothing like a warm caramel brunette color to brighten up the appearance of your face. There is something very refreshing about a caramel balayage hair with darker tones to ground the look.
Regardless of your age, you can compliment your warm skin tone with sunny caramel colors. Be sure to use a purple shampoo for toning to keep brassy colors at bay.
12. Stunning Auburn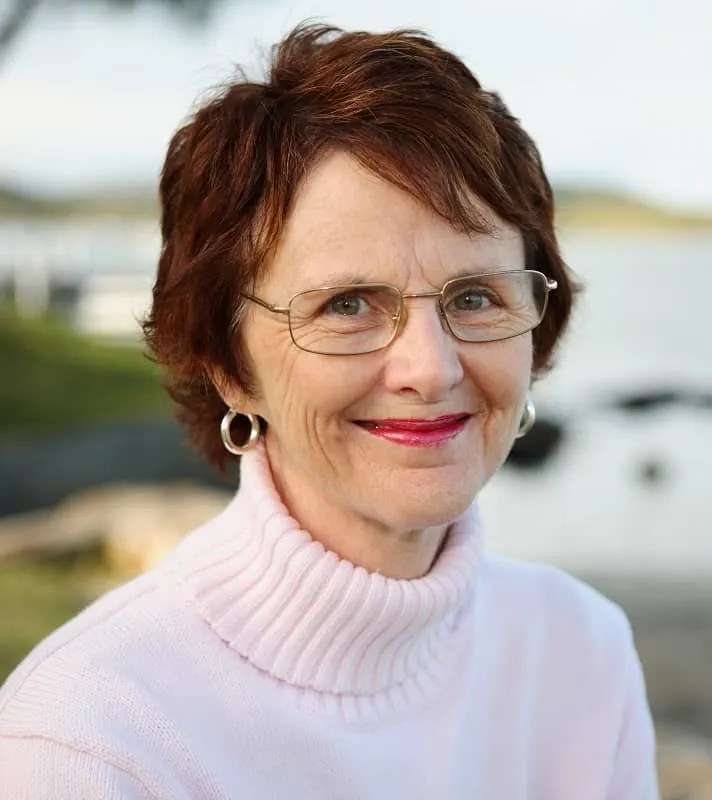 Beautiful, creamy skin provides the perfect balance for this rich, auburn hair color. If you're looking for a new hue and your skin has pale, neutral colors, then this beautiful hue may be for you.
This hair color is perfect for women above 70 years old and isn't fussy at all, however. In fact, you may notice a few light gray streaks running through the front of the hairstyle over the forehead. This feels natural, approachable, and makes it a great color for women over 70.
13. Silver Gray Blend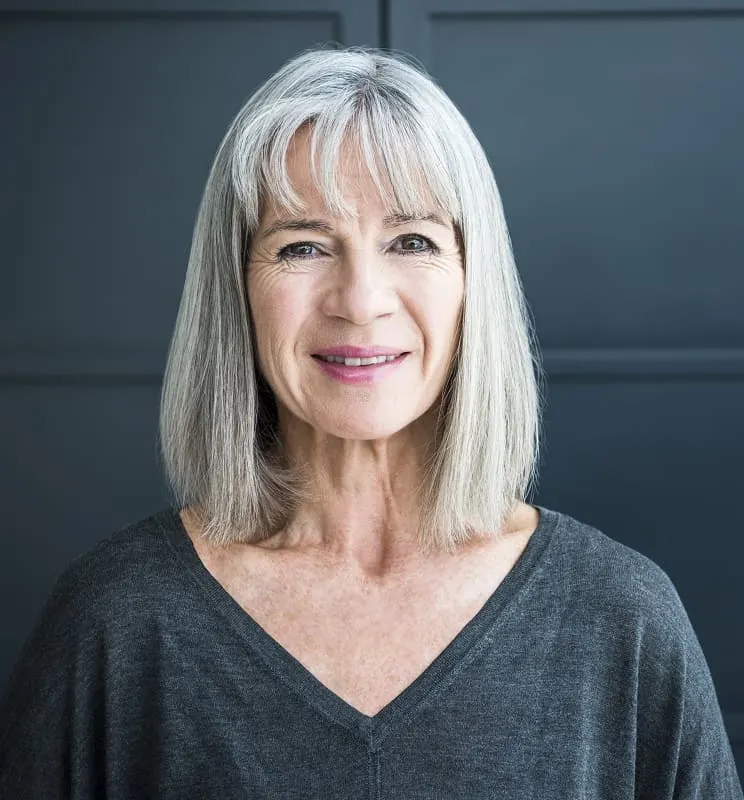 If you're lucky, your 70 year old hair will contain lovely dimensional highlights, all on its own. Skip the monthly spending on color jobs and show off your peppery tones like a pro.
This hair contains more white than darker gray, but it doesn't really matter what your dominant color is. Whatever gray you grow is bound to match your skin tone naturally.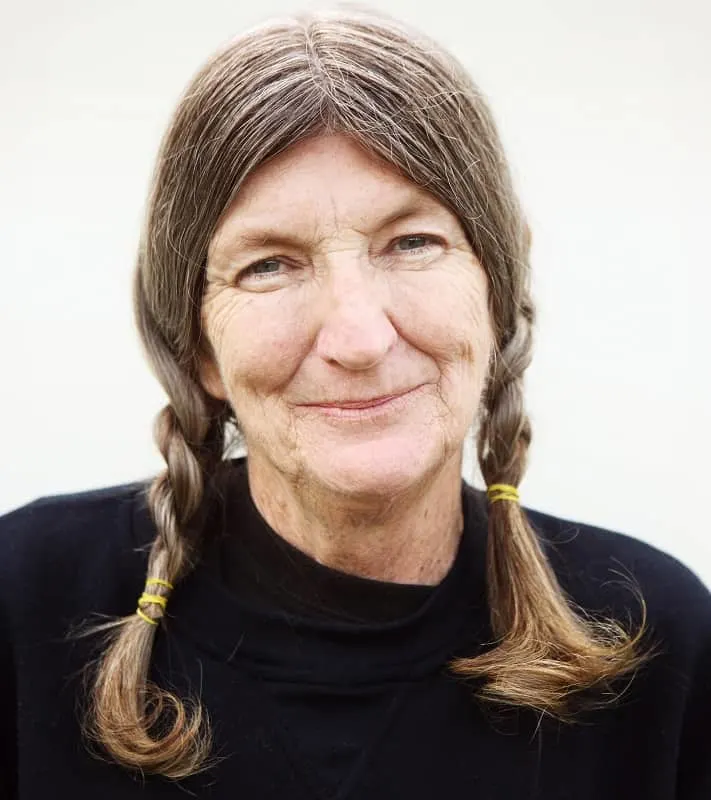 Mousy brown is another great transitional hair color for women 70 years old and up, especially if you're overweight. Because it is light and not heavily pigmented, the color looks cool, with streaks of light gray coming in.
In fact, you can maintain this color with a blend of your natural hair coming through until your hair goes fully gray on its own. We love it on pale skin with light warm notes.
15. Lovely Lavender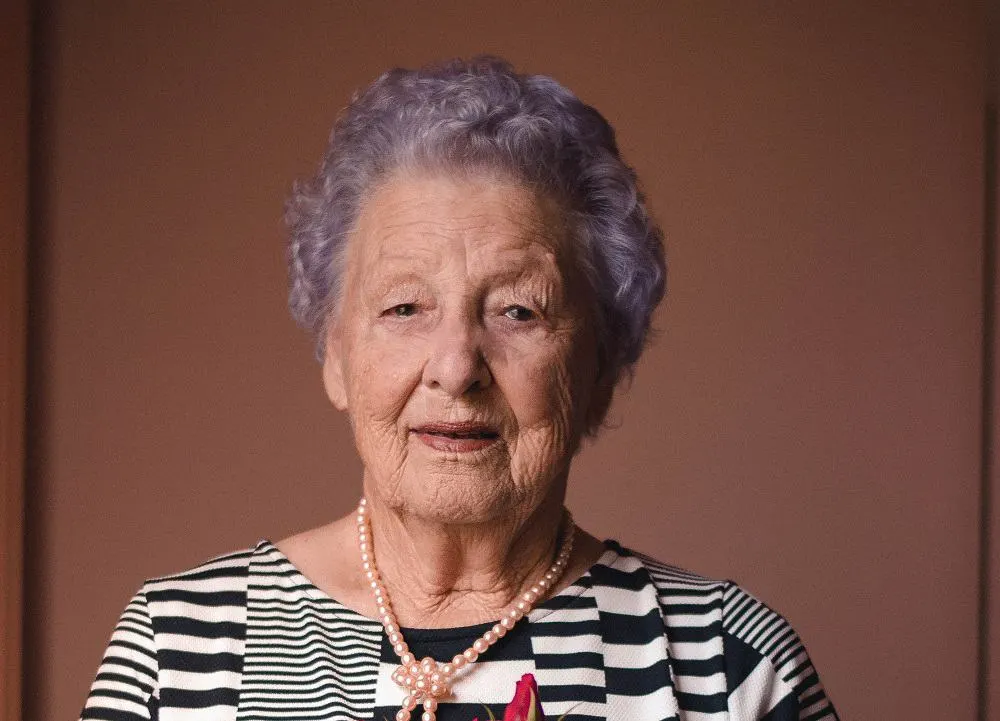 We know how easy it is to keep it plain Jane as the years go on. However, why not try a soft pastel color for a touch of fun? While the light pink on this list is great for skin with pink undertones, purple hair is a different story.
To make your lavender locks shine and work with your look, you'll need to possess warm skin with rich, warm undertones. We also love how this hairstyle is short and easy with natural curly texture to make it feel approachable.
16. Sandy Brown with Light Gray Highlights
A dimensional look is just what you need to feel glamorous, regardless of your age. We love how the light hues of this hair are focused around the face for a lifting and brightening effect.
Whether intentional or not, this blended highlight look has a way of making the wearer feel much younger and fresh. The longer, flowing and hydrated locks definitely help!
17. Electric Blue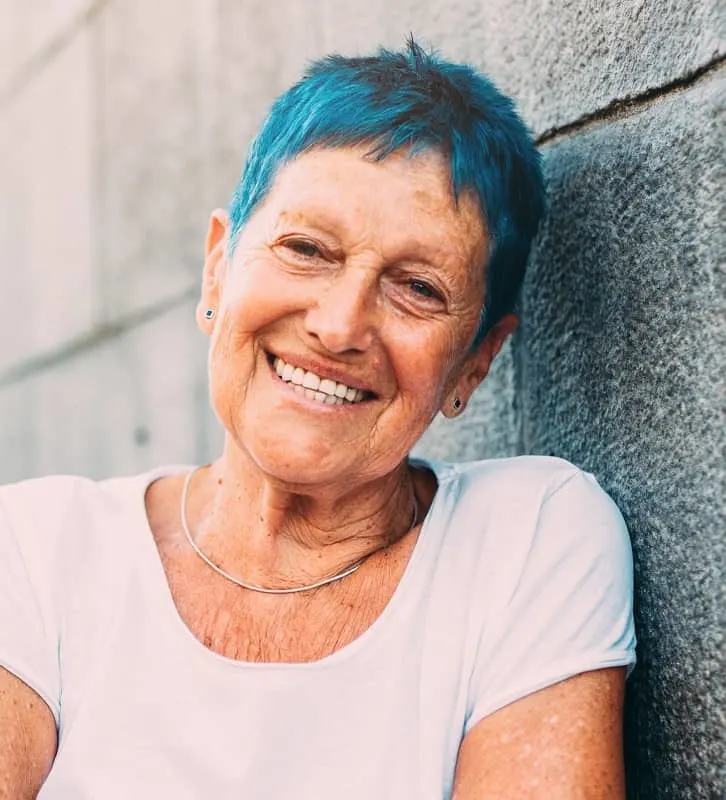 Don't fall for the idea that old age means boring gray hair! You can still rock the vibrant hue you always have, or always wanted to. An electric blue color in a short and spiky pixie says, "I still know how to have fun!"
Choosing just the right color is very important when it comes to mature hair, or all hair, for that matter. To make the blue work for you, you'll need warm skin with golden undertones. It also works for very pale skin with pink undertones, but has a more morose look. To keep it vibrant and fresh feeling, it's best if your skin is warm.
As you can see, there is no right or wrong answer for hair on women over 70. In fact, you can choose to rock virtually any hair color imaginable, so long as you compliment your skin's undertones and stay true to your personal style. So, which hue will you choose?