There are so many glam hairstyles for women with grey hair and a round face to choose from. Grey hair used to be a symbol of old age, but lately it has become a major hairstyle trend. Nowadays you can see young women rocking grey hair and looking fabulous.
Regardless of whether your hair is grey because of age or you colored it that way, there are tons of hairstyle options to try and make this lovely shade stand out. Check out our 28 favorite grey hairstyles for women with a round face!
Best Grey Hairstyles for Round Faces
A round face is indicated by the same width and length which create a circle-like appearance. The forehead and jawline are approximately the same widths while the chin is rounded with no hard lines and angles. The jawline is round and full in shape.
Women with a round face usually seek a hairstyle that will subtly elongate their face and exhibit a slimming effect. Fortunately, the options are endless. Here are some of the best options to try if you have a round face and grey hair.
1. Side Part for Fine Hair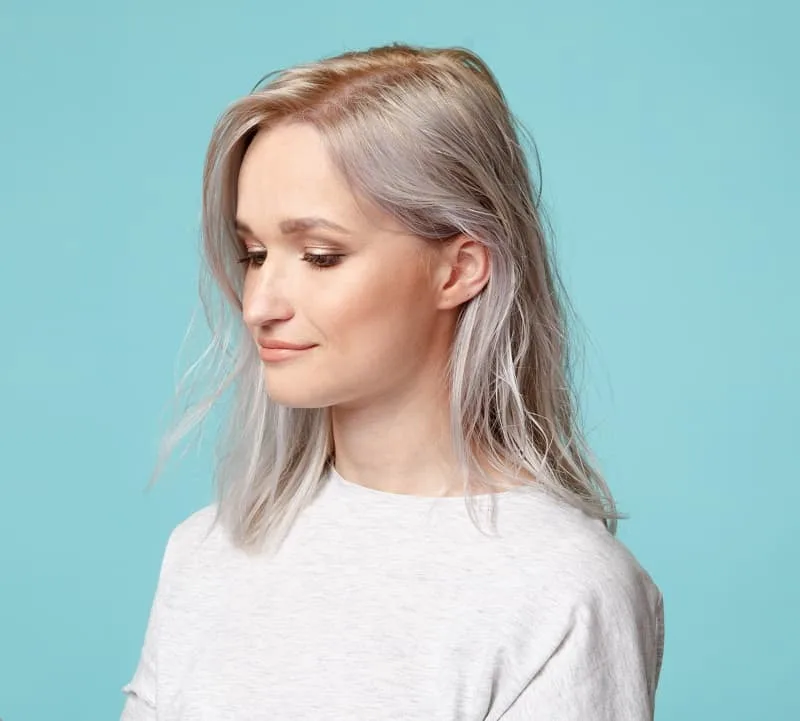 Adding a side part is the perfect trick for grey fine hairstyle for round faces. Not only does it frame the face but it keeps hair from falling flat thanks to the extra voluminous boost.
2. Center Part Medium Length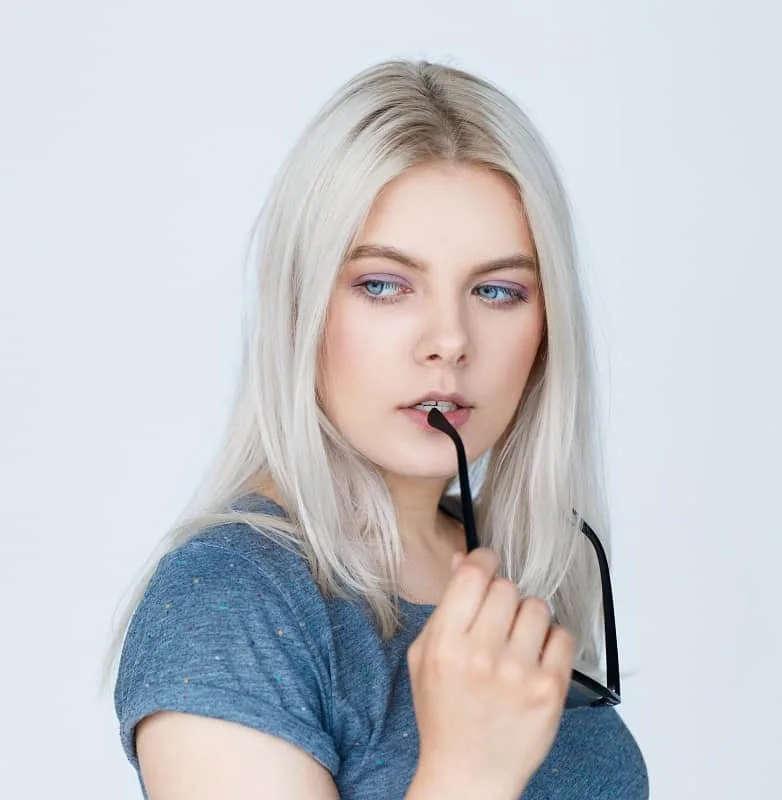 If hair is too long, then a center part on a silver grey hairstyle for round faced women looks a bit drab. Medium-length hair frames the face, however, and the center part draws the eye inwards for a narrowing effect.
3. Short Choppy Layers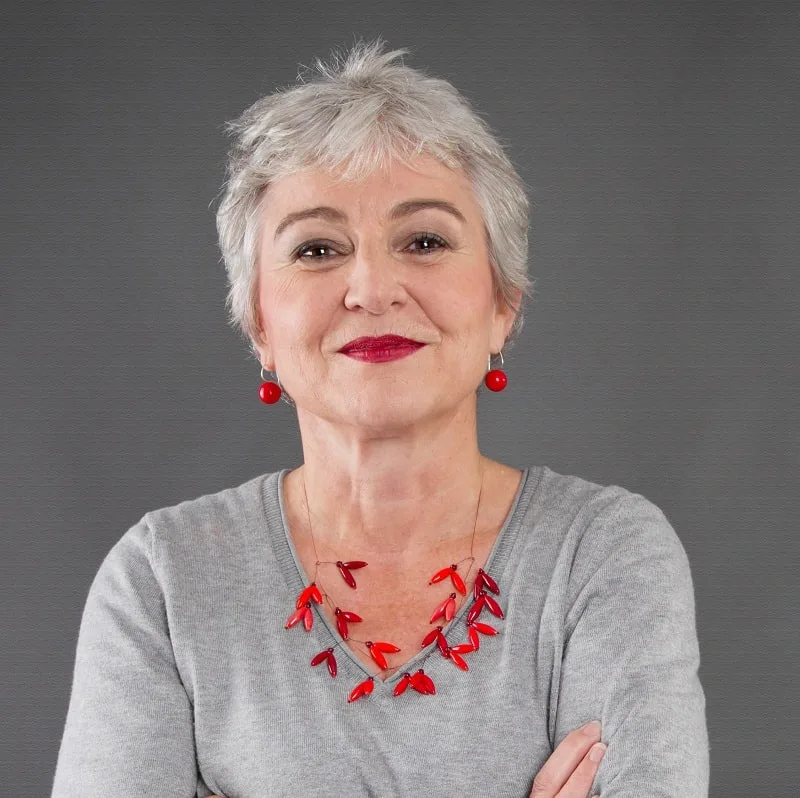 Wiry layers that move outwards from the forehead help to create the perfect grey haircut for older women with round faces. Ask your stylist to pay attention to the hair over the ears so they hit at the cheekbone and lengthen the lower portion of the face.
4. Loose Pigtail Braids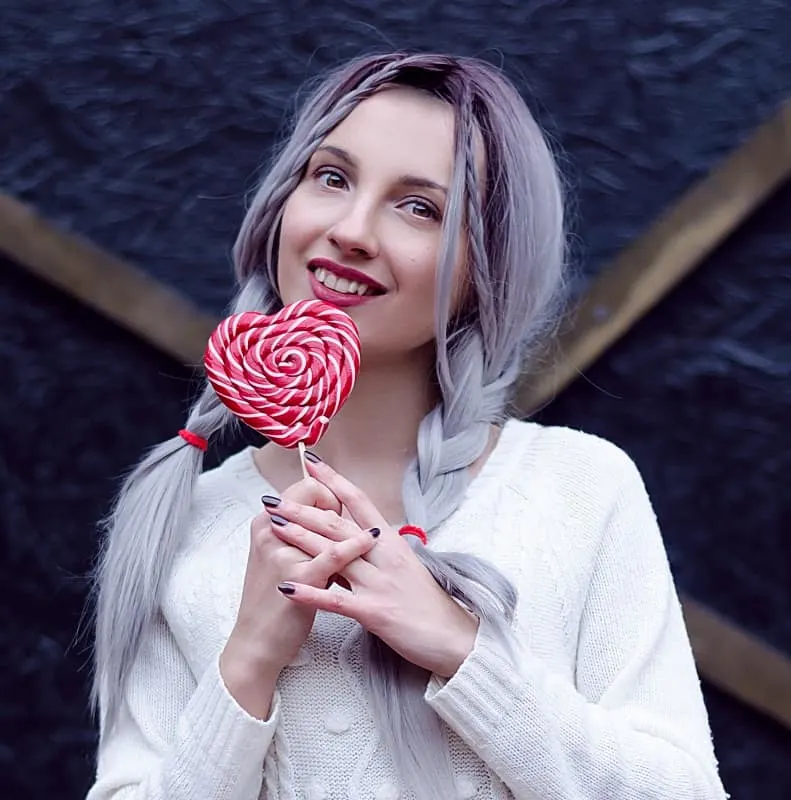 Long, thick hair looks fantastic in loose and youthful pigtail braids. Avoid any tight and sleek styles, however. Leave a few pieces down to frame the face, maybe even braid a few for a touch of playfulness.
5. Bouffant Up-do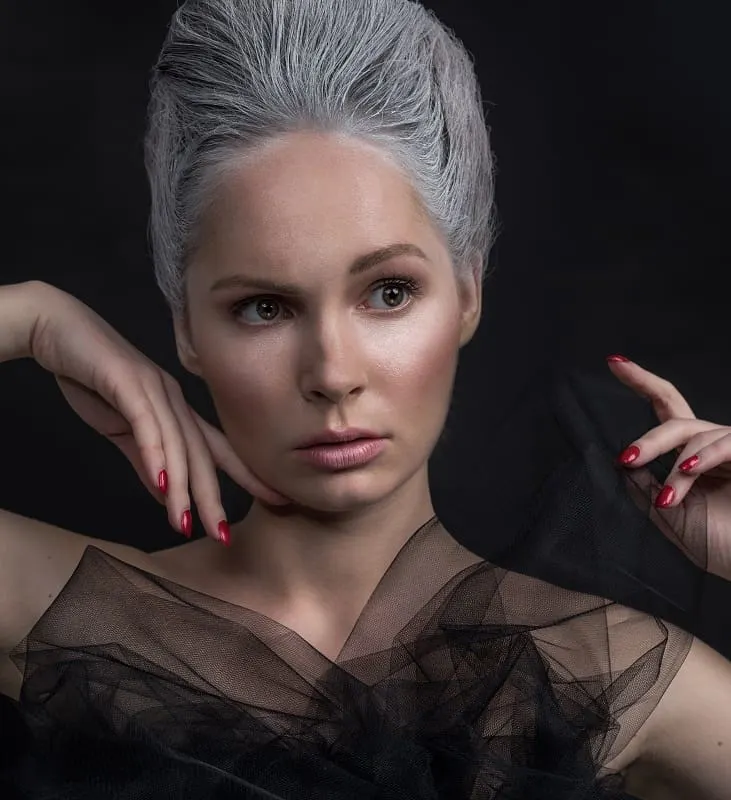 Creating height at the top of the head should become a go-to move when envisioning your next updo style for round face and grey hair. Bouffants have a classy, high-end appeal, making them a shoe-in for your next formal event and will truly make your face appear thinner and longer.
6. Flipped out Ends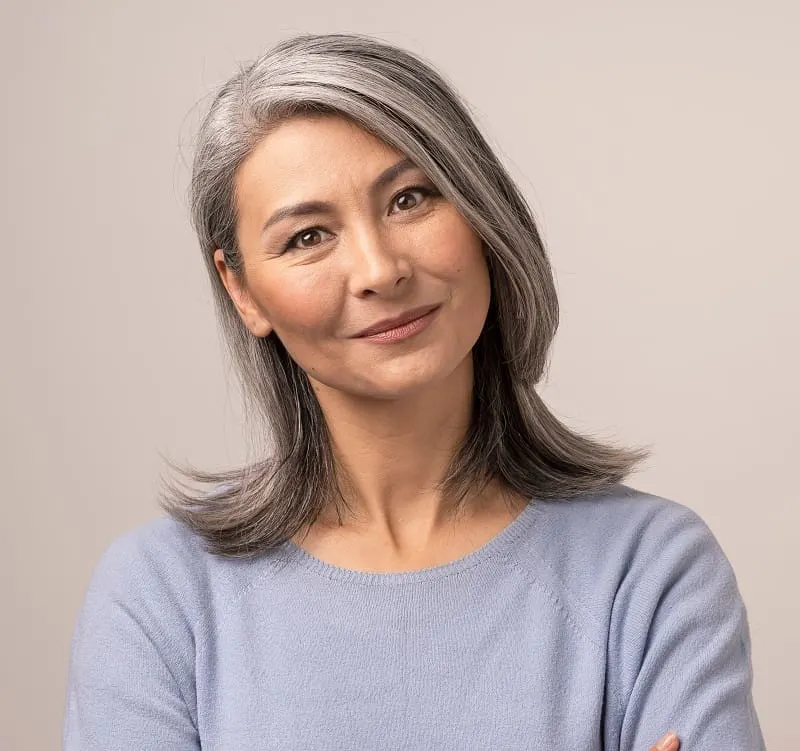 Long, straight hair with flipped out ends creates a smooth look for Asian woman with grey hair and round face. A soft side part only further contributes to this lean and clean effect.
7. Pompadour Pixie
Pompadours provide beautiful height that effectively elongates fuller cheeks. Try a pixie for your next short grey haircut for round faces and be pleasantly surprised by the results that you achieve.
8. Bombshell Tresses
Try a center part for gorgeous dark grey hair for round face. Push the hair outwards from the top of the forehead to let hair cascade downwards. This will make your face appear smaller and longer, as well.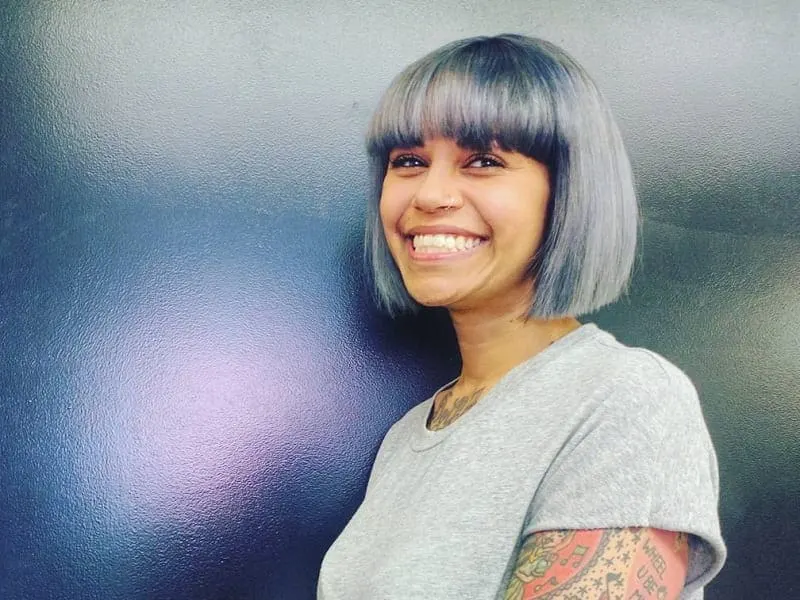 The classic bob is one of the most elegant short grey hairstyles that women with round faces can rock. The effect becomes even better when you pair bob with bangs. Short hair and bangs will frame your face perfectly and make grey hair even more noticeable.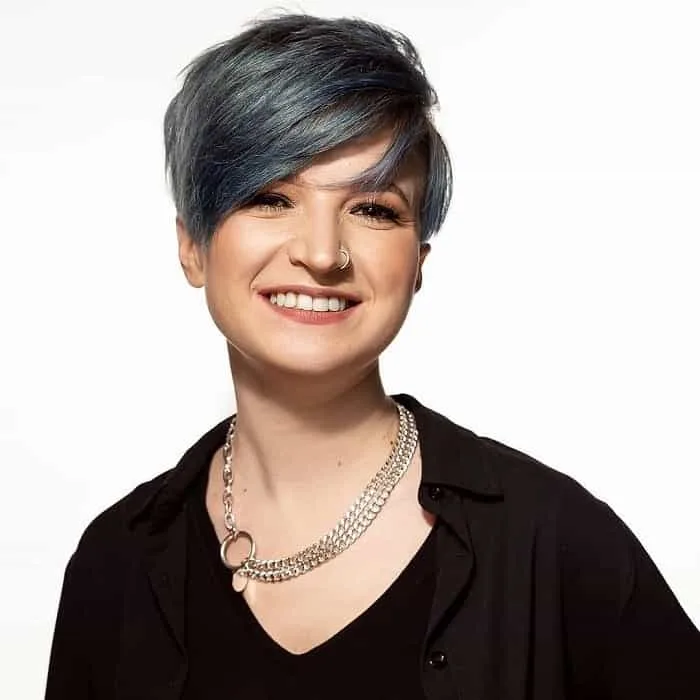 Speaking of classic grey haircuts that will never go out of style we cannot overlook pixie cut for round face. Pixie is easy to adapt to anyone's face. In this case, long bangs on short hair elongate face and make it appear slimmer. Plus, it's also important to mention that the pixie cut is easy to care for. Practical and cute, it has it all.
You think Bob is too short, but still, don't want your hair too long? Then lob is a perfect solution. This hairstyle for grey hair round face is simple, easy, and unbelievably pretty. A minimalistic look is particularly useful for women who don't like to experiment with their hair too much.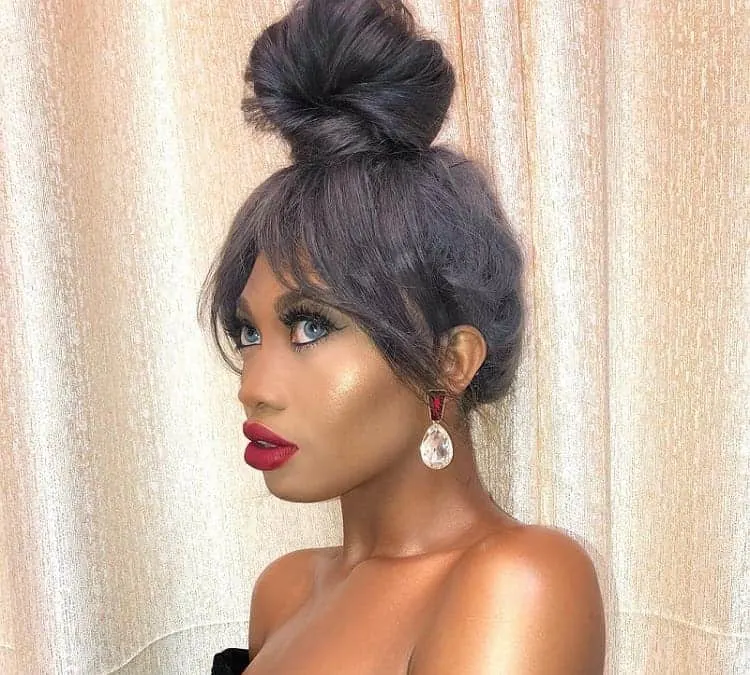 Grey hair is a must-try trend for every stylish girl, and it looks absolutely awesome. If you have long hair, you can create a dramatic top bun and part your bangs in the middle, if you have them of course. This hairstyle for grey hair and round face is trendy and fabulous, but also unusual too.
Braids are always popular because there are different types and styles you can choose from based on personal preferences and hair length and texture. If you have long, thick grey hair, you may way want to get two strand twists on natural hair that will ooze freedom and playfulness.
Looking for a hairstyle that is simple yet sensual, sexy yet demure? Then creating long waves in your gorgeous long hair will do the trick.
Sometimes the best effect is achieved when you let your hair gently flow down the shoulders, without doing anything outrageous. This is one of the simplest middle part hairstyles for round-faced women with grey hair, yet it's super effective.

On days when you want to rock something, the casual top knot is a good choice. What we love the most about messy top knots is that you can pull them off on short hair, mid-length, as well as long hair.
If you're looking for a hairstyle for those days when you're not doing anything besides watching TV, hanging out with friends, and just chillin', then the top knot is definitely your go-to solution.
16. Teased Bouffant
For women dealing with thin or fine hair, you can play up that texture gorgeously in a teased bouffant style. In grey, this look is ultra glamorous no matter your age.
17. Asymmetrical Pixie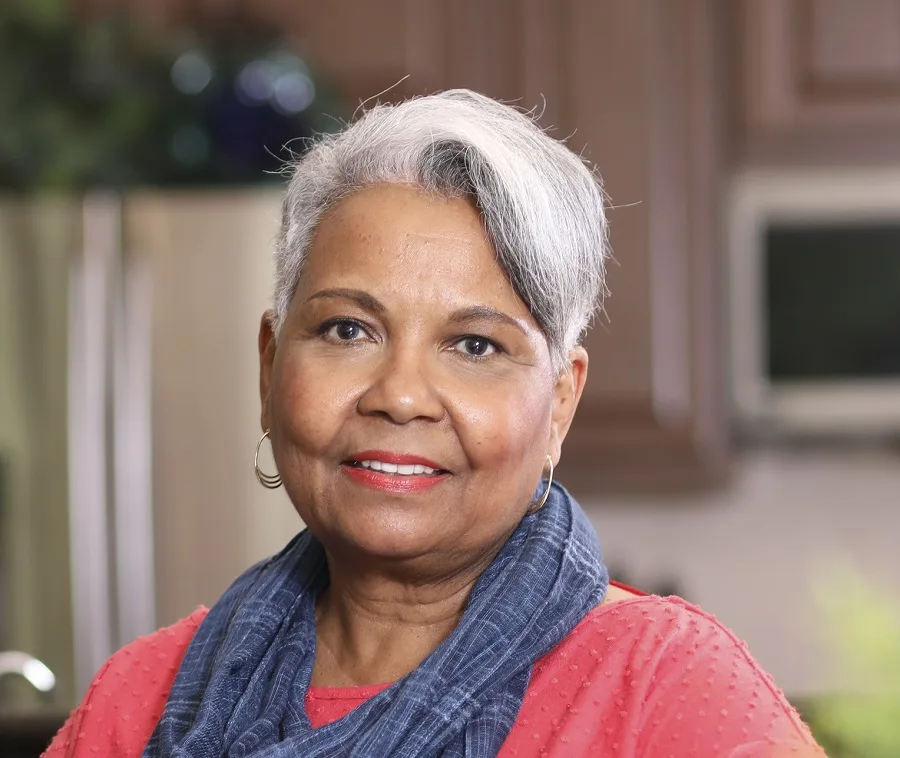 Older women who prefer shorter hairstyles will love how an asymmetrical pixie flatters their round face. The opposite lengths distract from pronounced curves while the grey color gives the style an edgy touch.
18. Layered Curly Hair
Shoulder-length hair is a nice balance between short and long. To make curly hair easier to manage, ask your stylist for long layers. Straightened side bangs or ones with a slight wave will create new dimension for your face.
19. Grey Ombre A-Line Bob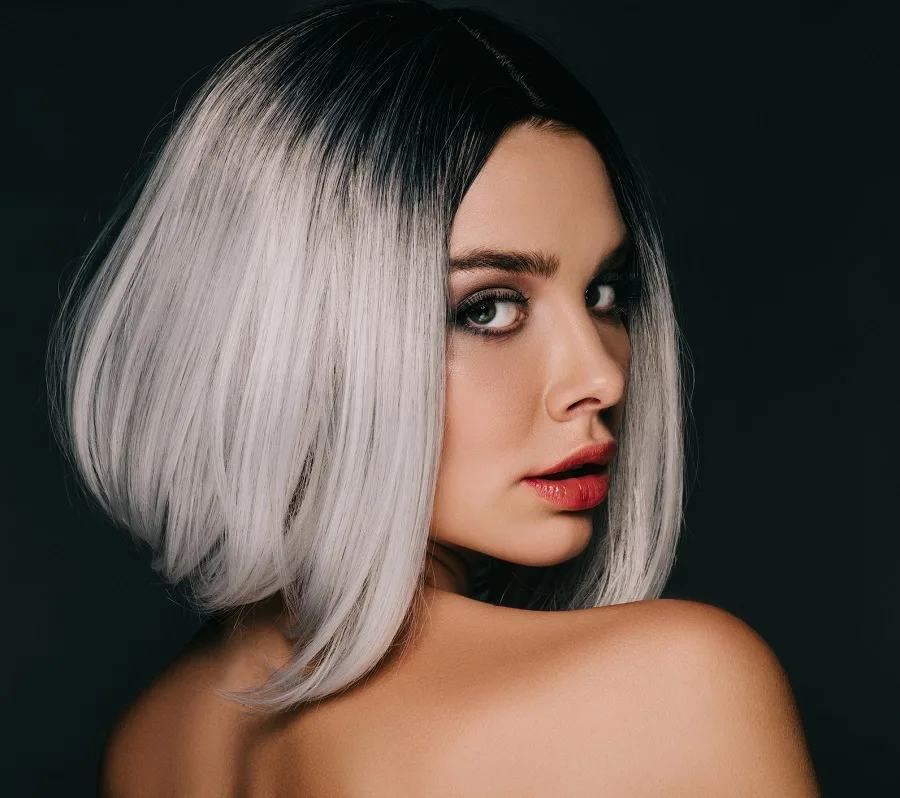 If you're a younger woman seeking an edgy but work-appropriate hairstyle, go with this sexy a-line bob. The grey ombre is gorgeous against any skin tone and the longer pieces up front will help to slenderize your round face.
20. Pixie with Partial Fade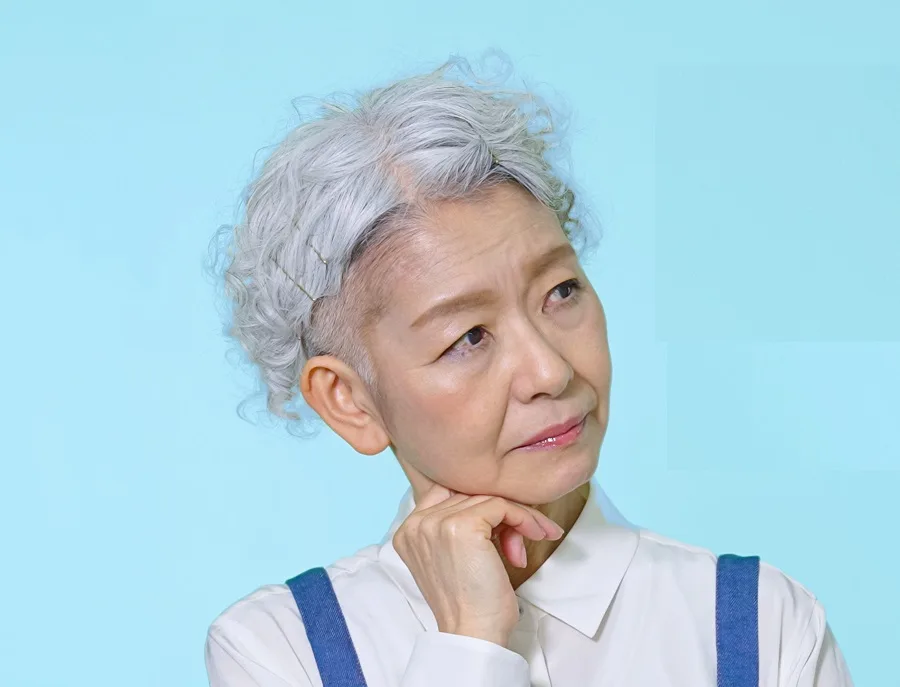 The pixie is a popular haircut for women with short hair. To make it modern or edgy, add grey highlights or an ombre. The color will bring attention to waves or curls. For even more character, consider a partial fade, which will also distract from your curvy face.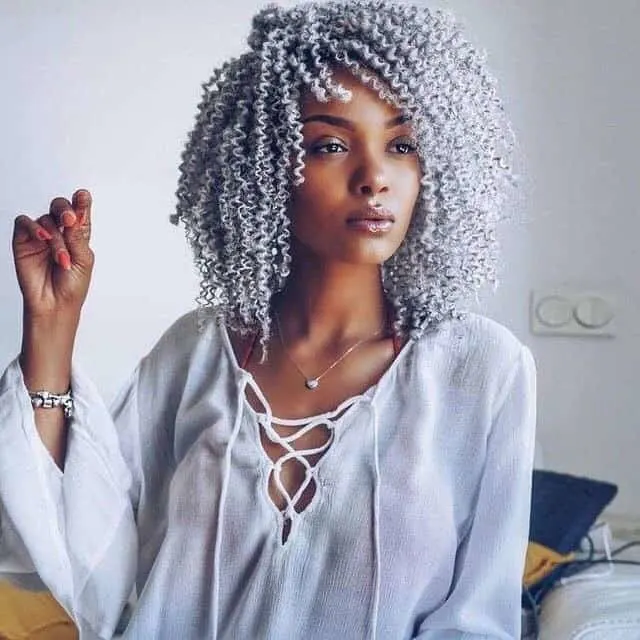 Curly hair is gorgeous, sexy, and wild. Although you've probably never thought about this, curly grey hairstyle for women with round face can be a perfect match as they accentuate one another. Lovely locks will frame your face shape and give you a dose of playfulness. Try it out, and you won't regret it.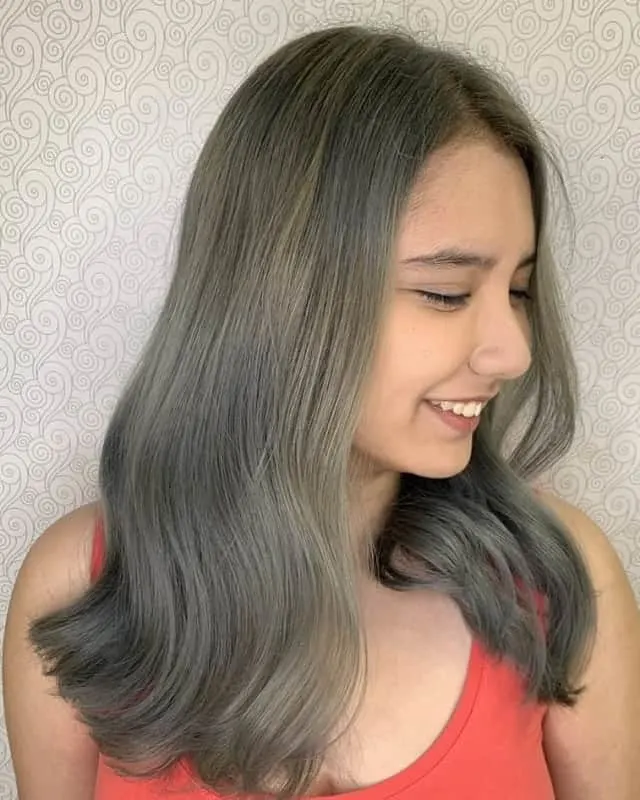 Some ladies love to experiment with their hair while others do not. If you're looking for a simple, minimalistic approach toward hairstyle for grey hair with the round face women, then you may want to consider this look. Brushed, smooth hair sometimes speaks louder than any edgy 'do.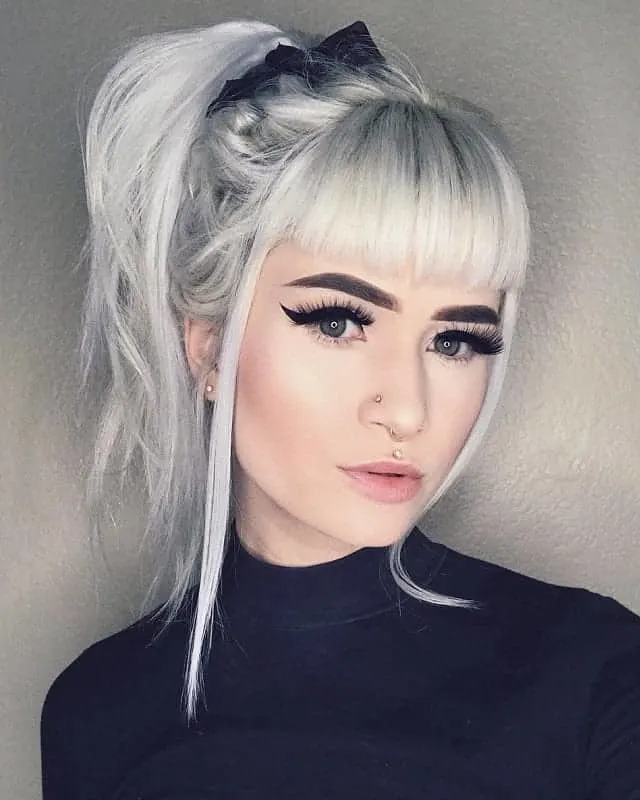 Are you a girly girl who likes to try out different hairstyles? Then pull your hair up in a ponytail and add straight bangs into the combination. This look is fashionable and easy to create. Isn't it cute?
One way to style your long grey hair if you have a round face is to get bangs. They'll give your look a whole new dimension and will frame your face for a slimming effect.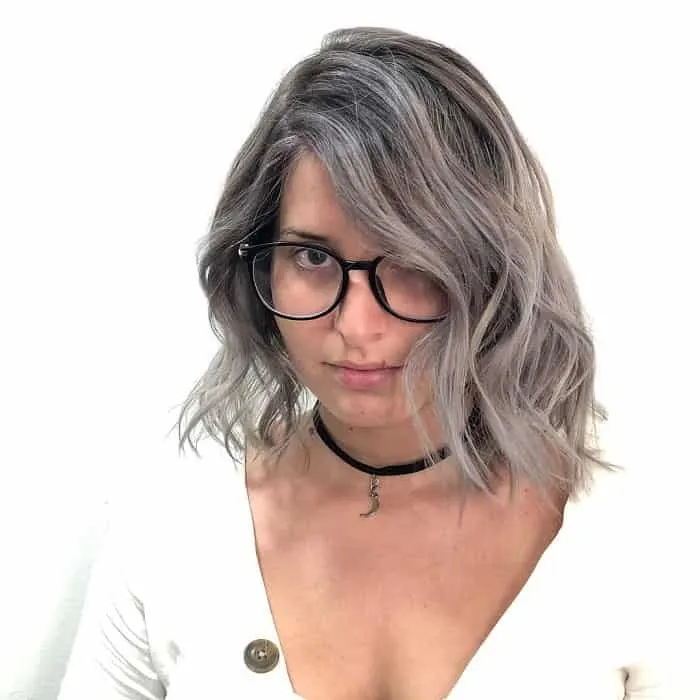 Ladies with a round face who love short hair may want to try getting textured and choppy bob or lob. These grey hairstyles control the volume of your hair and allow you to avoid the unappealing puffiness.
Braids aren't just for long hair, and they can look great on shorter hair as well. Not only do they enhance grey shade, but also look like a braided long bob. One of the chicest grey hairstyles for women with round face. How fantastic!
27. Relaxed Look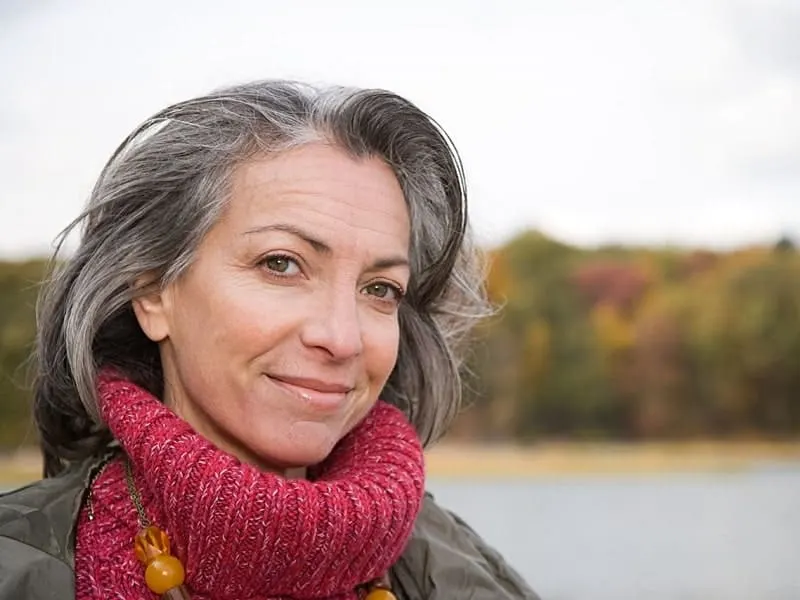 You don't have to spend hours on your hair. A simple, relaxed grey hairstyle for older women with round face can look just as great. Here's a nice example that shows how "messy hair" is always a good decision.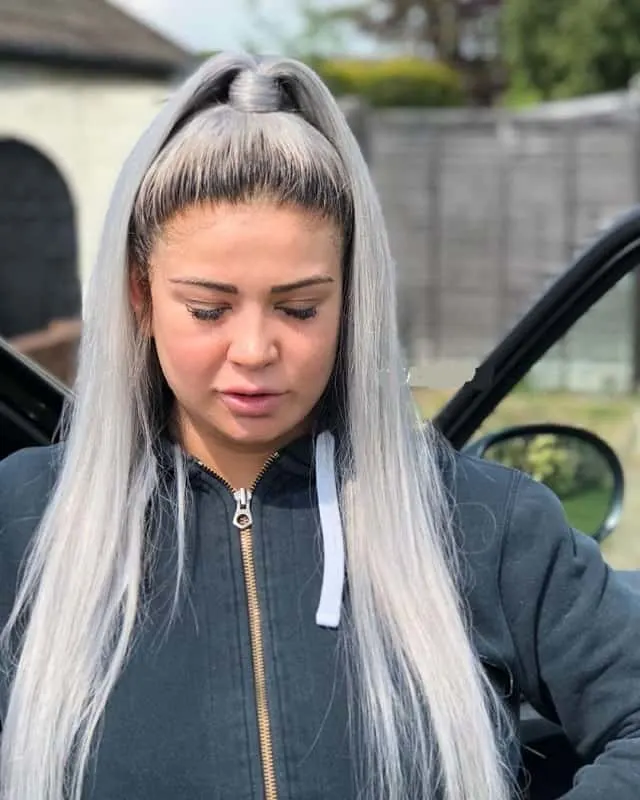 This is the one hairstyle for grey hair round face that all girls will want to have. Ariana Grande is well-known for her high wrap ponytail, and you can easily emulate that style. Let your ponytail accentuate grey color and smoothness of your hair.
There always comes the time when we need a little bit of inspiration when it comes to hairstyles to try. We provided all the inspiration you need to do something new with your hair and change your look instantly.
As you can see, there are tons of hairstyles for grey hair and round face for you to rock. Start experimenting, be creative, explore your creativity.