If for some reason you don't know what a lob haircut is, the time has come to find out. Women all over the world like sporting bobs. They come in all shapes and sizes. A long bob is called a "lob" and is one of the most popular types of bob hairstyles out there. Keeping a long bob neat might not be as easy as the short one but the impression it makes is much more interesting. There are regular, a-line and even stacked lobs out there. It is very important to consider the face type before choosing the right lob. Women with long faces might want to avoid a-line lobs while girls with round and square faces should definitely go for them. Making a choice is never easy, that's why having several best options to browse is a good idea.
The Most Stylish Lob Haircuts for Women
If you have decided to get a lob hairstyle, you'll be amazed at the variety of choices. Most of them have to do with length and color. Before even trying to make a choice, it is important to consider your face shape and hair type. Girls with fine hair can appreciate really angled bobs since they look most impressive on straight locks. Women with curly manes should forget about a-line lobs and stick to regular shapes. If your face is round, make your lob as elongated as you can. But if the face shape is long then the front part of your lob should be shorter than the back. Experimenting is always fun. So take a look at these 40 wonderful options to make your lob choosing easier.
1. Angled lob with a side part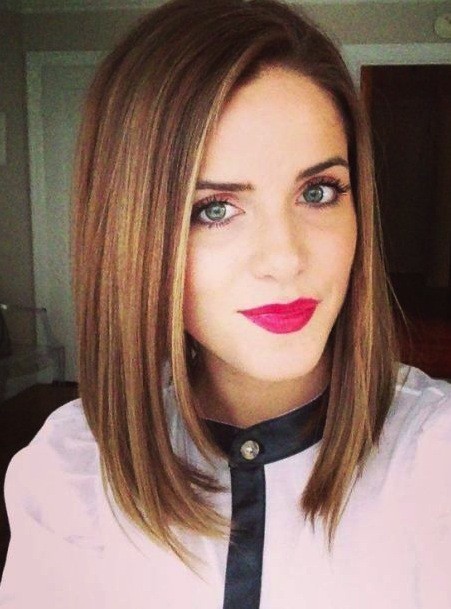 If you have straight hair then this pretty angled lob with a side part will be a great choice. Take a look at the length of this lob. The ends are falling down the chest. They should be styled inwards to make the hairstyle even more effective.
2. Red and bright
No matter which lob hairstyle you choose, try to pay a lot of attention to the hair color. If your own color is not too bright, consider dyeing it red. Red shades do a great job brightening up your look and are wonderful for making an image change.
3. Very long a-line lob
The length of your lob can vary. Some women go for very long lobs that go down about 10 inches from your chin. It is important to remember that the longer your hairstyle is, the more care it will need. Especially if you like your lob neat.
4. Wavy lob
If you have wavy hair, you can still get a very impressive lob. However, you should forget about a-line and angled bobs, since such lines will not be visible due to waves. Make a regular same-length bob and try to keep it neat.
5. Curly lob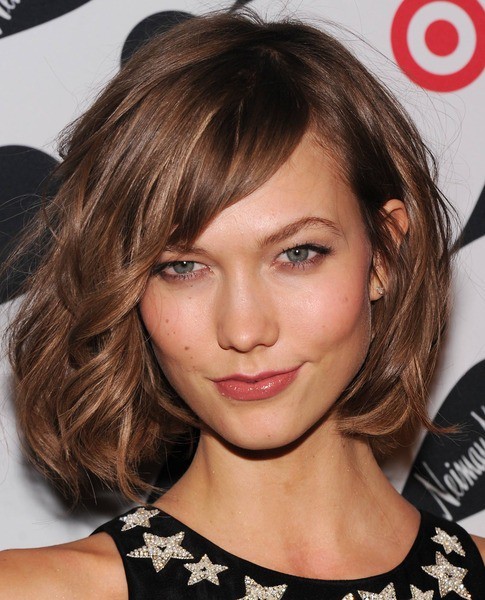 If you are tired of your simple and straight lob, you can curl it up. Making soft curls is always a great idea to diversify your image. However, don't forget that curls can turn your lob into a regular bob, since your hair will look shorter.