Strawberry blonde is a hair color which sits halfway between blonde and ginger. It is a gorgeously soft and warm color which is craved by so many women. It can be quite difficult to dye your hair strawberry blonde because the color is very finely balanced. This means that you are very lucky if you are born with natural strawberry blonde hair. Some people cheat a little by adding reddish lowlights to blonde hairstyles.
Best Strawberry Blonde hair Colors for Women
Celebrities love to rock strawberry blonde hair colors. Some famous celebrities who are known for their strawberry blonde hairstyles include; Christina Hendricks (Mad Men), Nicole Kidman, Adele, January Jones, Heather Graham, Blake Lively and Emma Stone. Expect to see far more celebrities rocking this hair color in the next few years.
#1: Lightly Layered
A lightly layered look is an amazing choice for strawberry blonde hair. The layering at the front of your style will help to frame your face, whereas the rest of the layering looks really subtle.
Hottest Hair Color Ideas for Women
#2: Subtle Face-Framing Curls
Use a curling wand to put a very light curl into the front section of your hair. This will help to frame your face in a gorgeously glamorous way which really suits the strawberry blonde color.
#3: Pinned Back with Big Waves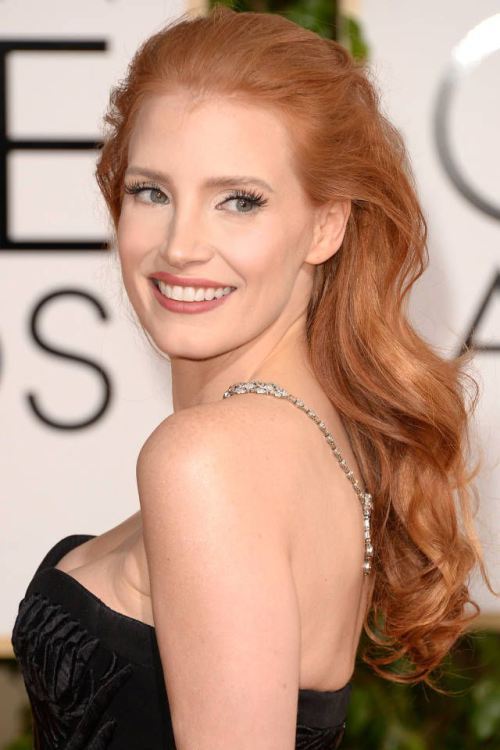 A pinned-back style with big waterfall waves and curls is a great look for the red carpet. The best thing about this amazing look is that it is easy to do without the help of a stylist. Just add waves and curls to your hair and then pin it high on your head.
#4: Big Bold Curls on Strawberry Hair Color
Voluminous curls are an ideal choice for girls who love their strawberry blonde hair color. This style helps to make your hair big and bold. You are sure to be the center of attention.
#5: Side-Parting with a Lightly Curled Fringe
Give your hair more weight on one side than the other by styling in a side-parting. Add a light curl to the fringe on the heavier side to give this strawberry blonde hairstyle an added touch of glamor.
#6: Long Hair with a Strong Wave
Large, flowing waves look gorgeous in big hairstyles. To create waves like this in a strawberry blonde hairstyle, you should curl your hair in rollers and then brush through it. This will loosen out the waves.
#7: Blonde Highlights
It is possible to lighten a strawberry blonde haircut by adding bright blonde highlights to your hairstyle. Adding these in the top layer of your hair will help to create texture and depth.
50 Fresh Chestnut Hair Color Ideas
#8: High Ponytail with Bun
For a clean hairstyle for your next red carpet event, choose a high ponytail with a chignon bun. Scraping back your hairstyle will ensure that you do not have a hair out of place all evening.
#9: Low Ponytail
For a more relaxed look for your next hairstyle, try securing your hair in a low ponytail instead of a high one. Add a few extra hair clips to keep your hair looking perfectly manicured.
#10: Ombre Styling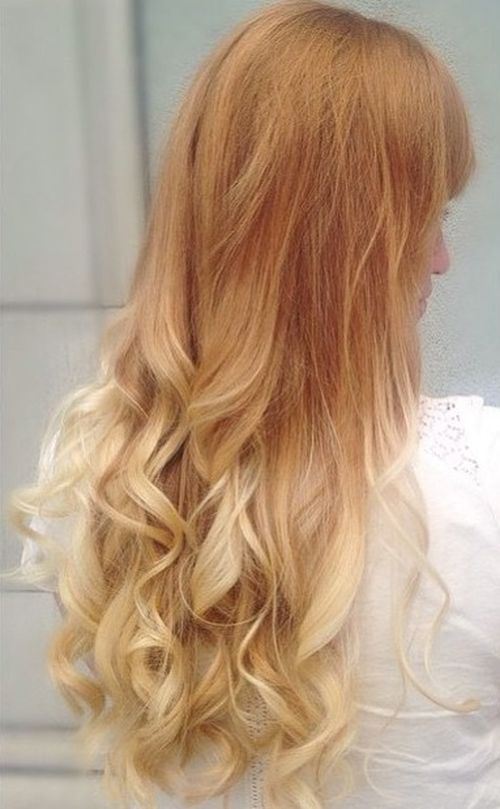 Give your strawberry blonde hairstyle an extra edge by coloring it in an ombre style. Keep the top part a darker strawberry blonde color but allow the color to lighten towards the tips of your hair.