Natural blonde hair is stunning, you can ask any men or women and everyone will say the same. But if you aren't lucky to have blonde hair naturally, you can achieve the look by styling your hair into a natural looking blonde hair!
There are two famous sayings about blondes: "Gentlemen prefer blondes" and "Blondes have more fun". This is why people with natural blonde hair are envied the whole world over. The vibrant natural blonde hair color is always warm and sunny. Uncolored hair is usually also softer and less brittle.
Popular Hairstyles for Women With Natural Blonde Hair
Many hairstylists promise to be able to give women the natural blonde look. These short blonde and long blonde hairstyles are colors that look so realistic that many people would think that you were a natural blonde. "Natural blonde" hairstyles include all of the same natural tone differences that people have when they are born blonde. This means that some people say that they are natural bottle blondes!
#1: Side Swept Blonde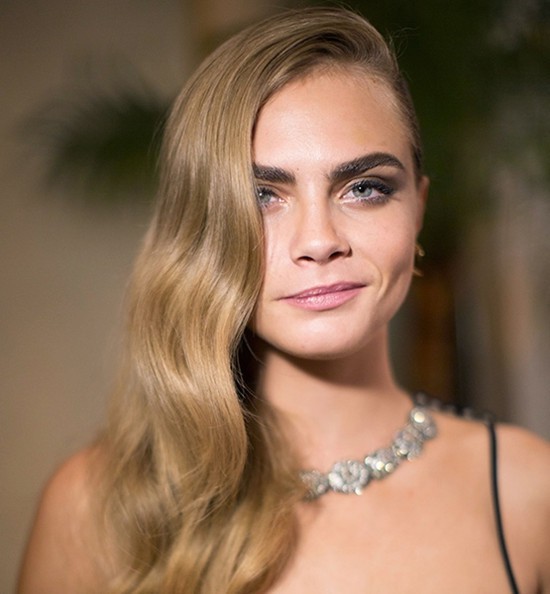 Sweeping your hair all of the ways over to one side is a great way to change the weight and thickness of your natural blonde hair. It makes your hair look much thicker and fuller.
Hottest Blonde Hair Colors to Try
#2: Side Parted Natural Blonde
Styling your hair with a side-parting is a great way to change the weight and thickness of your hair. Part your blonde hair just off center for a subtle look or try a more extreme side parting to create a bold hairstyle.
Relevant hairstyles:
#3: Soft Waves with Cheek-Length Bangs
Soft waves can be created using a curling iron. Brush through your hair with a paddle brush to give lovely waves. Short bangs will help to draw attention to your strong bone structure.
Sandy Blonde Hair Ideas to Lighten Up Your Shades
#4: Dark Roots
Put a little bit of dark hair color into your natural blonde hair. This will help to add depth and texture to your hairstyle.
Blonde Hairstyle Ideas for Black Girls
In order to get perfect ringlets for your hair, you should ask your hairstylist for a spiral perm. This will help you to keep your curls looking perfect all day long.
Dark Honey Blonde Hair Color Ideas
#6: Big Soft Curls
Large soft curls create a stunning casual hairstyle which you can rock every day. You can create soft curls by brushing through your hair a few times after using the curling irons on your natural blonde hairstyle.
The tousled style is a great look for women with naturally blonde hair. The hairstyle looks really bohemian and beachy, especially when it is a sun-kissed blonde color.
It doesn't matter whether you were born as a natural blonde or whether you got your "natural blonde" hairstyle out of a bottle. Whatever your circumstances, our list of natural blonde hairstyles will look absolutely stunning on you. Give some of them a try today!