Getting older doesn't mean your style has to suffer. There are so many older women who look incredible with colorful hair and rock even in their 60s.
It's sometimes easier to go gray than to fight it, but you can absolutely try the hair color that you've always wanted or just keep your go-to hue. The only things to keep in mind are the health of your hair and your skin's undertones so your look is complimented nicely.
Trendy Hair Colors for Older Women
As it turns out, the best hair color is the one that makes you feel like 'you'. Check out our 25 hair color ideas for older women and get inspiration.
1. Light Blonde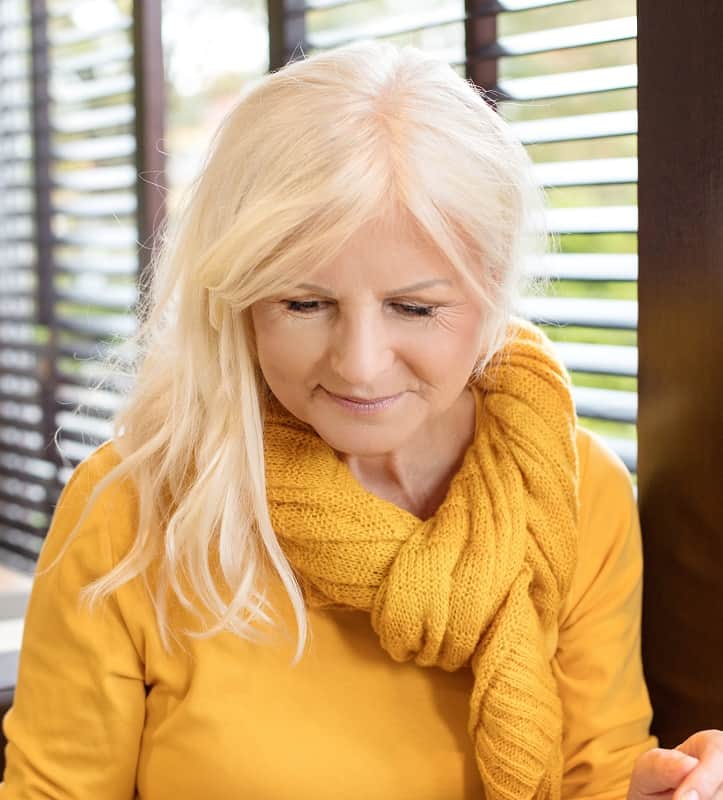 Instead of white hair, why not try this blonde hair color for older women? It's perfect on pale skin with golden undertones to bring out your inner warmth. Plus, it makes light eyes sparkle and shine.
Not just any brown hair color for older women will do. Light blonde highlights brighten up this look tremendously. The balayage effect will ensure that grow out is slow and subtle.
3. Gorgeous Gray
Older women with gray hair is an obvious classic, but it's the tones within this look that make it come alive. Ask your stylist to brighten hair at the top of the head to bring out the rosiness of your cheeks.
4. Rich Black Short Curly Hair
A dark chocolate hue makes for some seriously gorgeous hair color for older Black woman. Add it to short natural curls for a rich and dimensional look.
5. Vibrant Red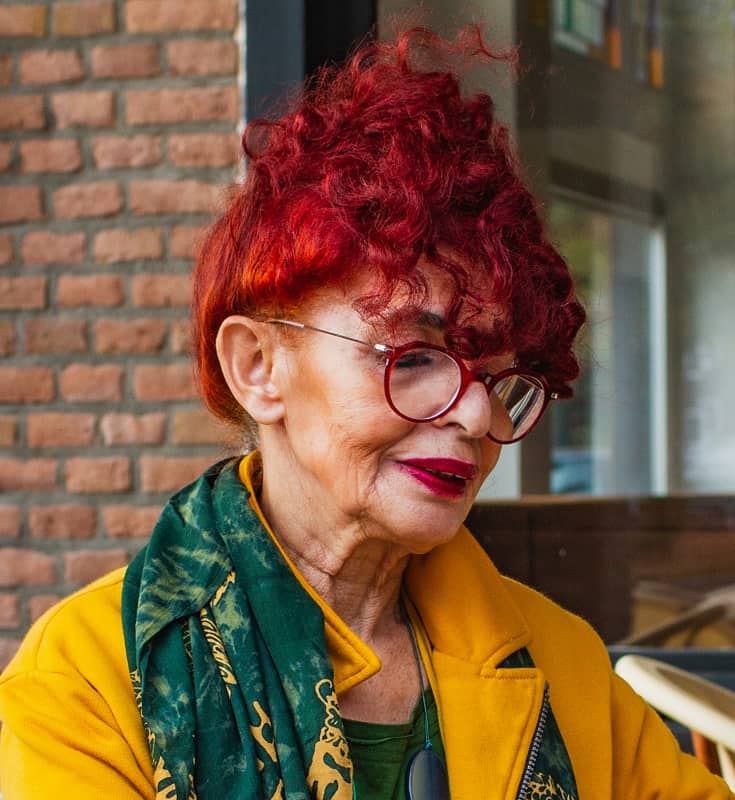 Who said your style has to change as you age? This red hair color for older women is for the young at heart that prefers bright and vibrant colors. This cool red has blue undertones, so it's perfect for golden skin.
6. Purple and Silver + Fine Hair
Purple and silver hair color looks great on older women with fine and curly hair. This light violet works so well with silver, especially as your natural colors grow in at the root.
7. Platinum Blonde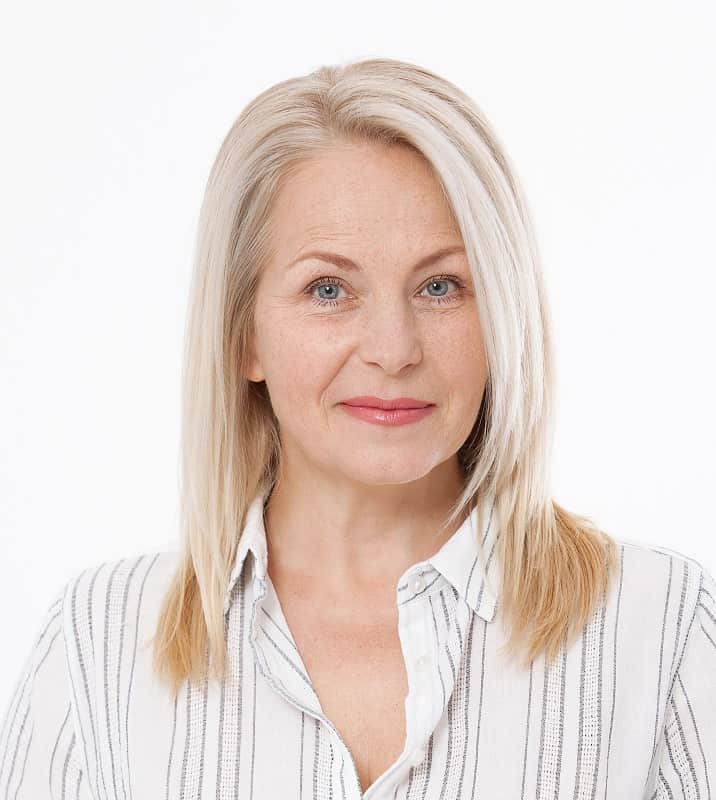 You don't have to be Marilyn to enjoy this platinum hair color. Focus the lightest highlights to the layers at the front of the face for a lightening and brightening effect.
Bronde is the hair color of the season, so why not let this color inspire your highlights for older women? A darker brunette base stays true to your roots while light bronde hair will give you that youthful glow.
Dark Hair Colors Will Make You Look Older – Fact or Myth?
9. Blonde Balayage
When done right, balayage hair color brightens your look and lets you rock roots with strands of silver. The key here is a toner that can be applied all over to keep this look cohesive instead of disjointed.
10. Dark Brown on Olive Skin
For olive skin, look no further than a richly hued complimentary brunette. A couple of light brown highlights streaked through the hair lightens the look tremendously.
11. Soft Ginger
One of our favorite hair colors for older women with medium hair. Add this brunette-based ginger to the other hair colors for women over 40 on this list. It is perfect for light skin and light eyes.
12. Dirty Ash Blonde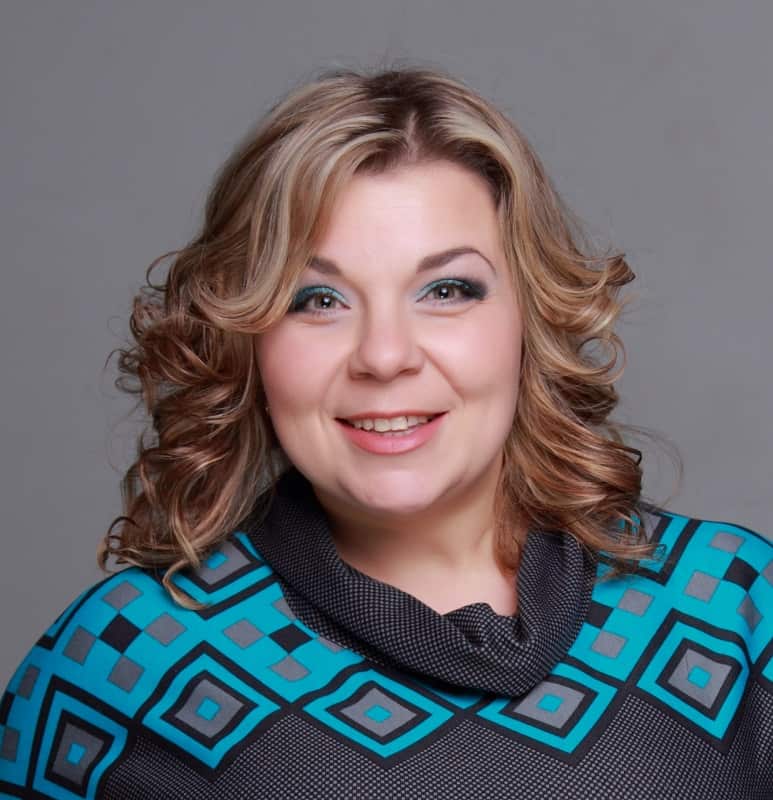 Dirty blonde is actually a perfect transitional hair color for older women over 50. The various tones and overall ashy hue in this highlighted hair grows out well and can incorporate your natural gray tones as time goes on.
13. Chestnut Locks
Women with light brown eyes know that chestnut hair color for women aged over 60 is a winner. Skin with yellow undertones suddenly comes alive thanks to the warmth of this brunette hue.
14. Light Honey Brunette
Light brown hair color is an attainable color for the laid back lady. This color is uncomplicated thanks to its monochrome hue. It suits all hair lengths as well.
15. Vibrant Orange Highlights
If you're a woman over 70, how off your youthful short colorful hairstyle. On fair skin, these electric warm hues bring a vibrancy to your look that no silver could ever do.
16. Dark Chocolate Pixie
Fair skin with pink undertones quickly becomes rich with this dark and mellow color. You don't need additional highlights on a cropped pixie, but longer hair may need some tonal dimension.
17. Cinnamon Brown
Don't let your dark locks fall flat. Add in some spicy cinnamon hues for the touch of warmth that your brunette hair craves. We love it on pale skin with pink undertones.
18. Silver Streaks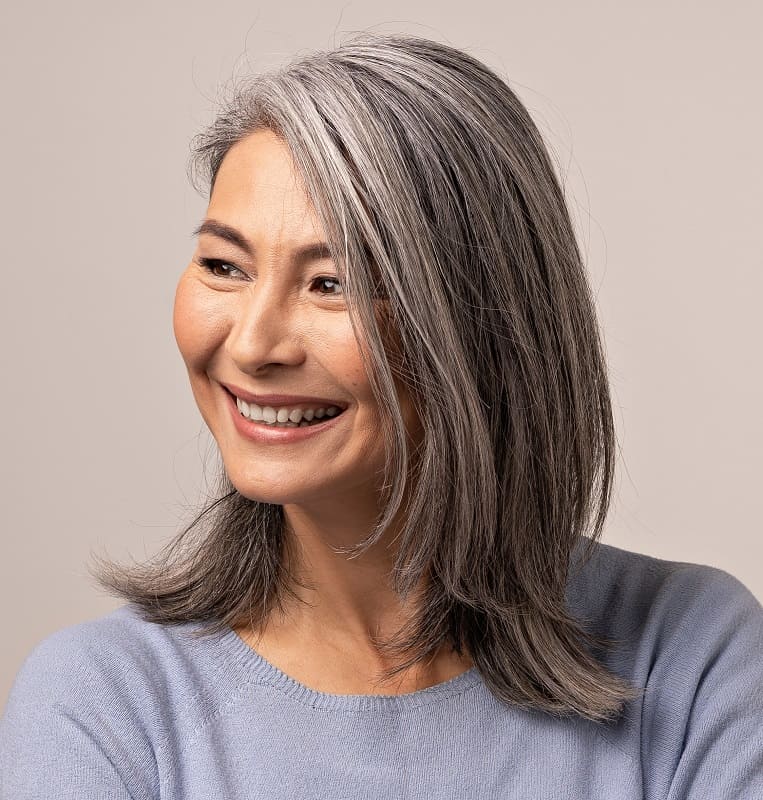 Instead of hiding your grays, embrace them! Gorgeous streaks of light and dark gray mix on formerly dark hair for beautiful dimension. Ask your stylist for a pop of brightness at the top of a center part.
19. Light Auburn
Who doesn't love the effect that auburn hair has on cool skin tones? Add it to piecey bangs and long hair to completely age with style and grace.
20. Beachy Bronde
Bronde, a color that is not quite brunette and not quite blonde, is that perfect in-between color that suits nearly every woman. As with most styles, focus lighter color on the top layer of hair for brightness.
21. Denim Hues
Icy hues like denim are actually very popular right now, so why not rock it on your short cut? This blend of black and navy tones takes a classic look and makes it truly edgy.
22. Butterscotch Brunette
This soft hair color is perfect for skin with warm undertones. Butterscotch provides the perfect amount of sweetness. We love the way it blends with the gray color coming in at the temples.
23. Electric Red
Don't hide your boldness, let it shine with electric red or orange locks. Whether your hair is short or long, this dynamic color will bring out light blue eyes and tan skin.
24. Natural Blonde
Sometimes, it's your natural color that works best. This sun-kissed dirty blonde hue will grow out with ease, especially as light gray streaks start to sprout.
25. Golden Brown Hair

Warm brown tones will give you the youthful feeling that you desire. Perfect for medium skin and light eyes, this golden hair is ideal on a medium-length bob.
Getting older doesn't have to look dull and gray. When choosing a color for your mature nature, think about creating a youthful glow while complimenting your features and skin tone.