Ladies, it is time to give a new dimension to the meaning of long hairstyles for women over 50. This article intends to push the boundaries and make you see that modern doesn't mean inappropriate, sophisticated doesn't mean stiff, and being fifty certainly doesn't mean being old.
If your hair is long and beautiful and you've put a lot of effort into maintaining it healthy and strong, we will show you how to make the best of it. If you look around, you will most certainly realize that there are a lot of women who are over 50 and whose energy is captivating and gorgeous. And so is their long hair.
Long Hairstyles for Older Women Over 50
We present you with 45 long hairstyles & haircuts for women over 50.
1. Curly Long Hair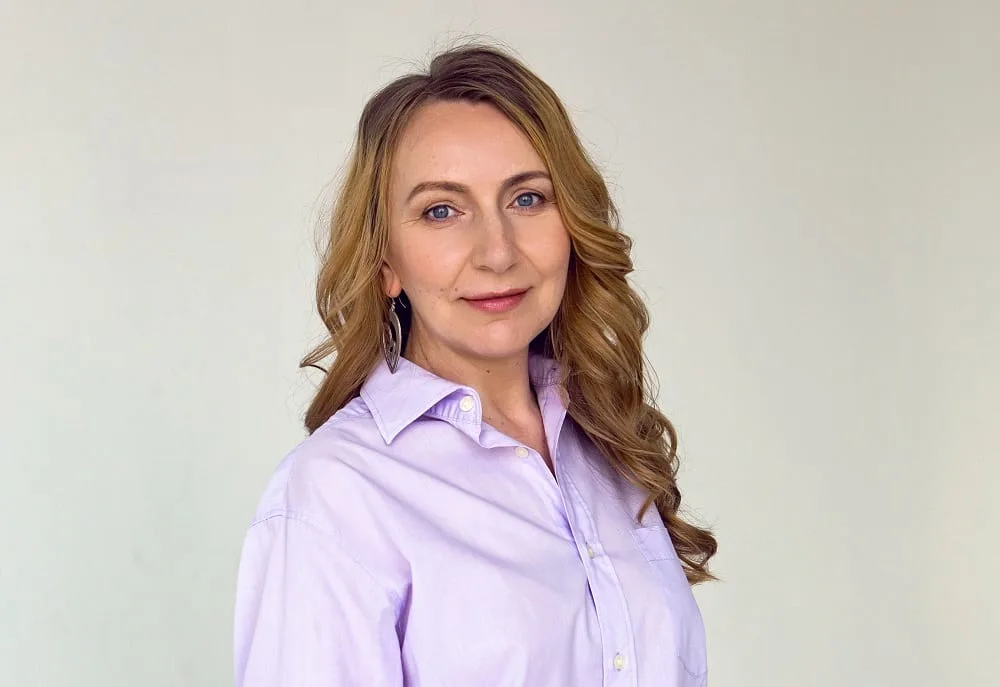 Long hairstyles for women over 50 can be glamorous and add a lot of volume to your tresses. You can also opt for a balayage that keeps the roots darker and lights the hair towards the tips. To get more volume and texture, use a curling wand.
2. Elegant Bun with Bangs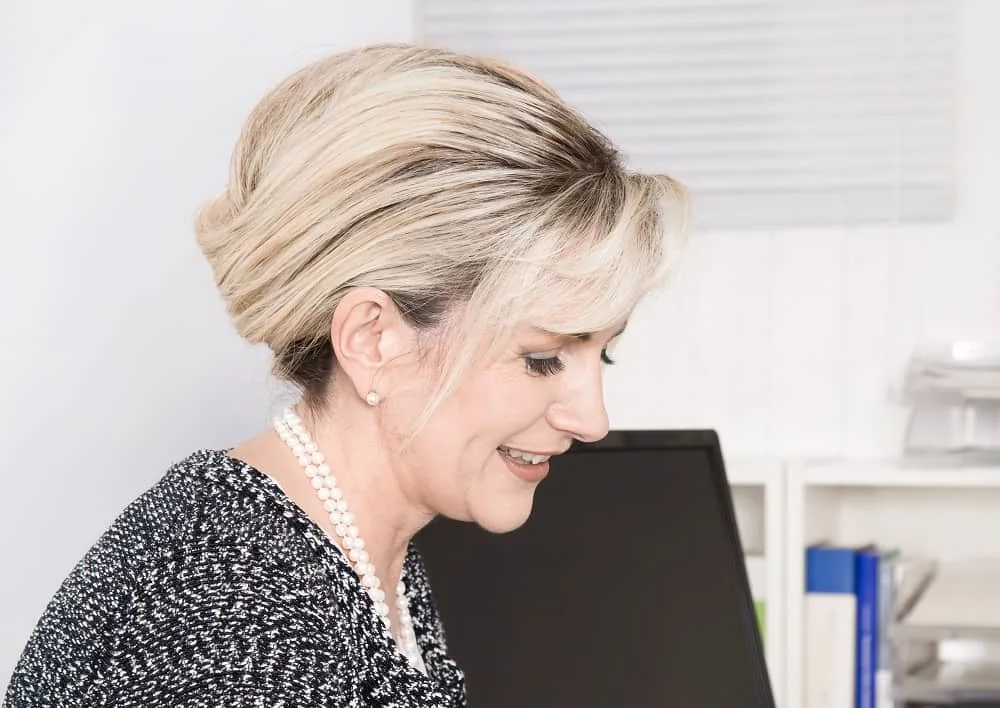 As a lady, you want to look your best all the time, and this bun is ideal for office and even other occasions. Long hairstyles for women over 50 are gorgeous and can be adapted to all outfits. Depending on your style, create a bun that suits your personality.
3. Two Ponytails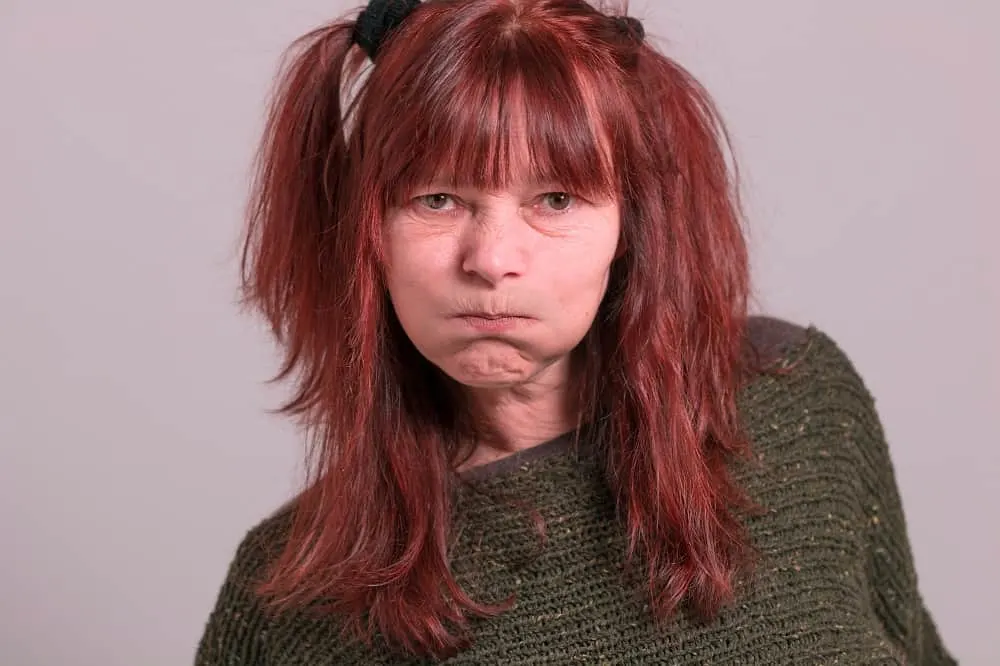 If you want to look younger, two ponytails are one of the best long hairstyles for women over 50. Opt for red hair color, style blunt bangs that cover the eyebrows, and use the crown hair to build the two ponytails.
4. Comb Back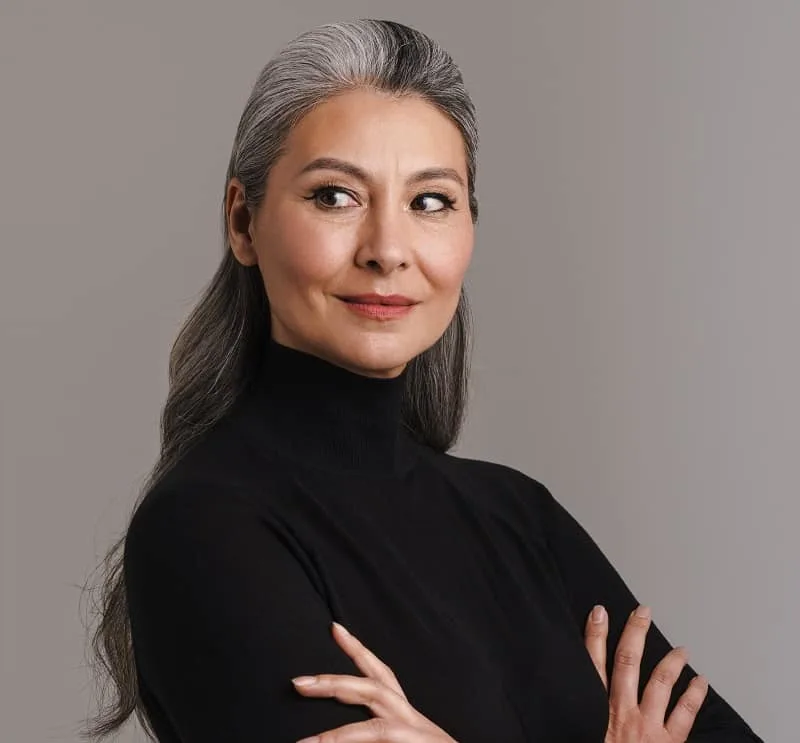 When you're older, your hair becomes gray, which helps you create a gorgeous salt and pepper hairstyle. If you have a round face, you need to create height, and you can easily achieve that by teasing the hair before combing it on the back.
5. Bun with Bangs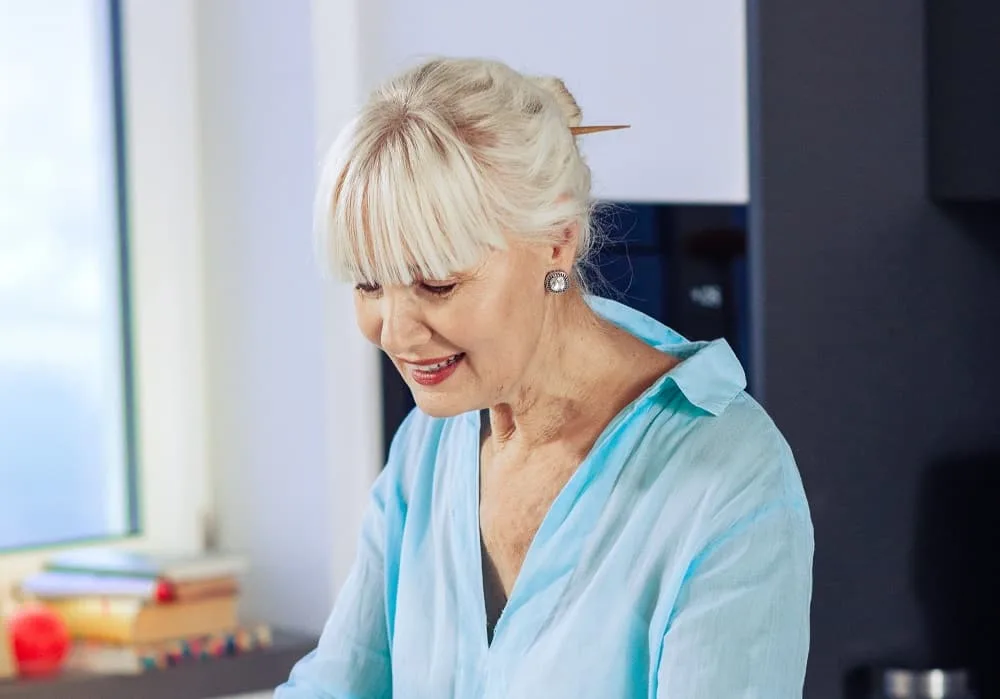 Long hairstyles for women over 50 allow you to create various types of buns. Also, bangs will complete your look, especially if you cut them blunt, just above the eyes. The hair color is also important so if you have fair skin, go for a platinum blonde color.
6. Curly Hair with Highlights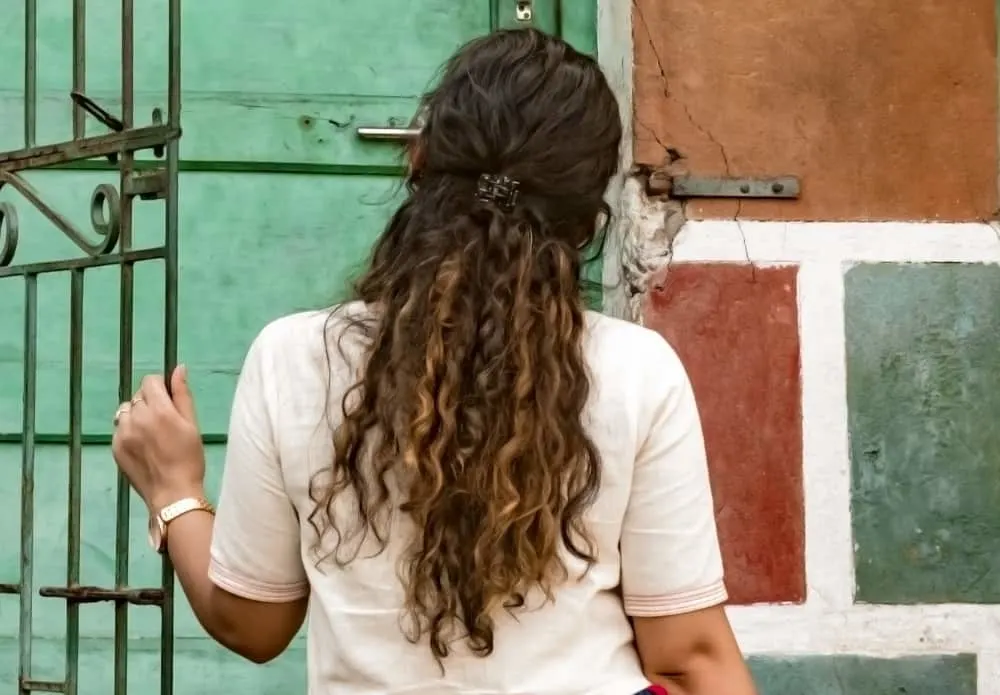 Curly hair has a beautiful texture. You can cut it in a V shape and let the ringlets fall on the back. Dye some strands in a warmer blonde nuance to highlight the curls. Tie the top with a small hair claw.
7. Samurai Bun
You can style this beautiful samurai bun when your hair is incredibly long. Pull all the hair up and create a loop. Use the remaining hair to tie the loop at the base. Wrap it as many times possible. You can spare a few strands from the temples and curl them for an elegant touch.
8. Bright Copper Hair
Long hairstyles for women over 50 like the one presented above can transform you into a glamorous and classy presence. Instead, opt for a bright copper color perfect for women with fair skin and blue eyes. This color will highlight your complexion, and you'll feel like a true diva.
9. Curly Hair with Headband
A headband can be both a beauty accessory and a piece that keeps your hair away from your face. First, opt for a thick band that is knitted and wear it on the hairline. Then, create curls and make sure they are in perfect shape.
10. Teacher Look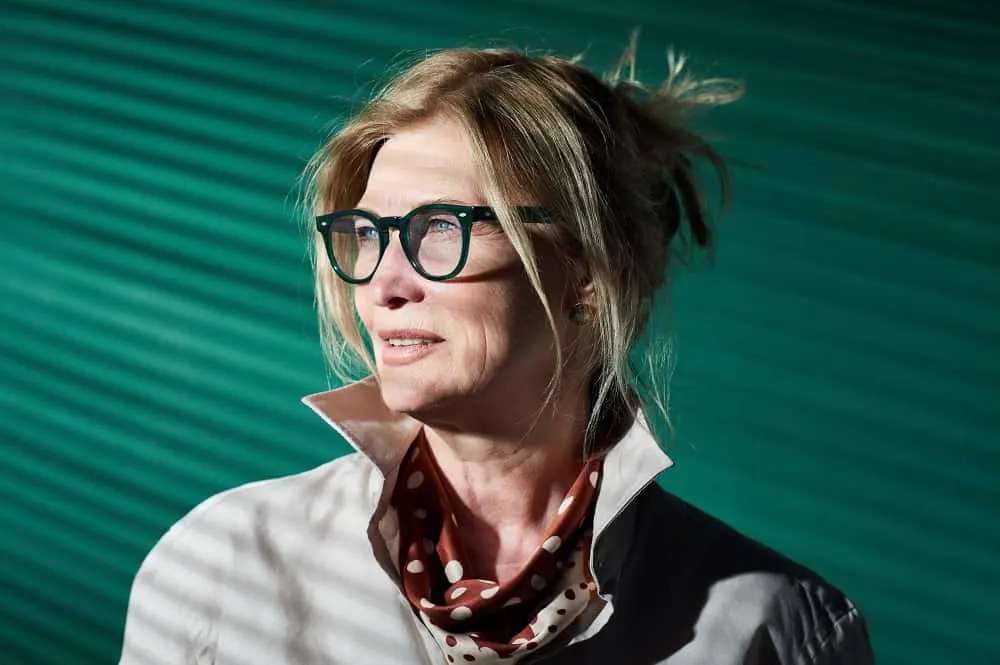 Get a warm honey blonde hair color and a layered hairstyle with long curtain bangs. Tie the hair in the back and roll it towards the top. Then, pin it with a hair claw. This will look stunning with your thick-framed glasses.
11. Balayage Highlights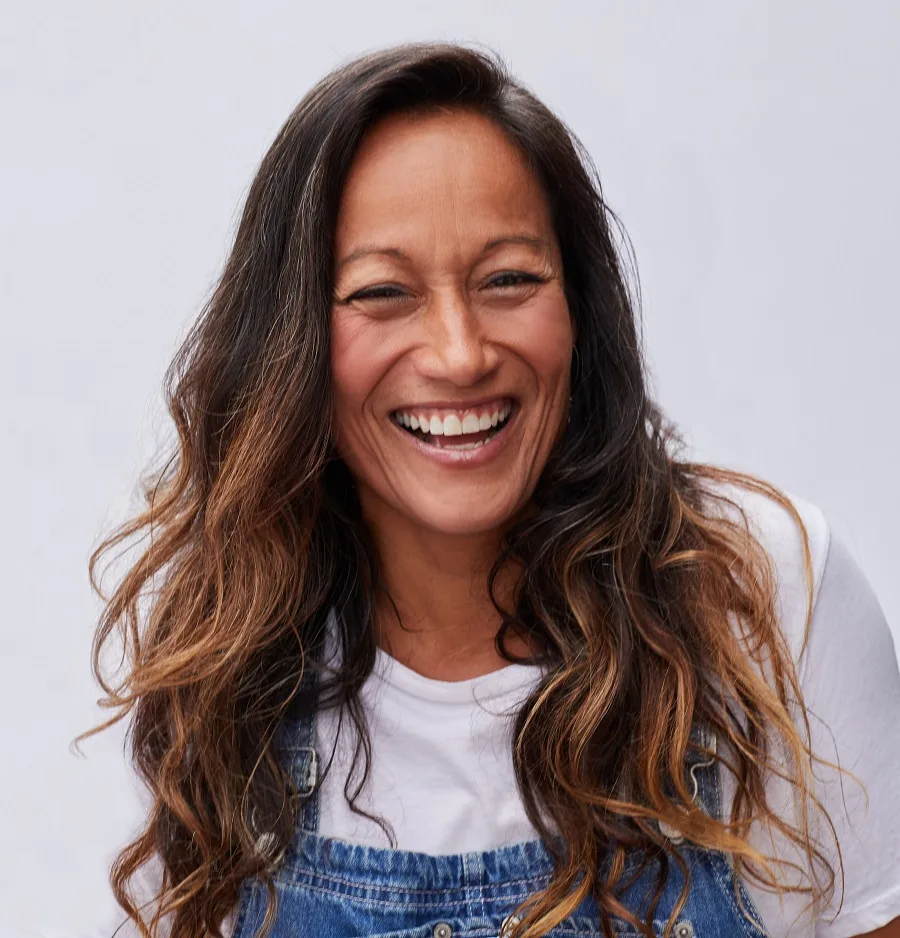 A subtle touch of blonde can work wonders to rejuvenate your look when turning 50. Stay on the warmer side with a caramel tone and ask for hand-painted stripes concentrating towards the ends for a sun-kissed appeal.
Achieve further movement with loose curls and a chic side parting.
12. Mid-Length Chop with Micro Bangs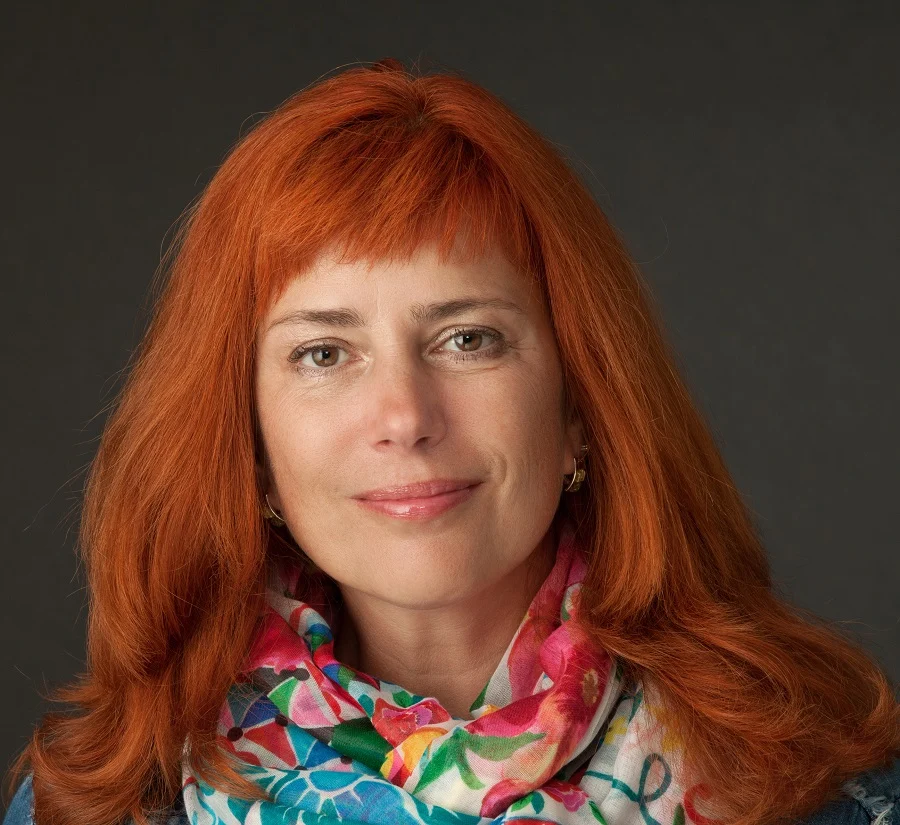 A medium-length haircut gives the benefit of short tresses with styling options of long hair. Opt for layers to accent your natural hair texture with chopped-up micro bangs to conceal a wide forehead while focusing all the attention on the eyes.
A vibrant orange hair color will surely brighten up your days!
13. Barrel Twist Updo
Dreadlocks are the go-to long hairstyle for black ladies over 50 as they are low maintenance and easy to style.
Keep the chunks away from the face by pleating them at the front before twisting and wrapping the locs into a jumbo updo at the back. Simply wow!
14. Curly Lob
Ladies climbing the ladder of age can embrace their natural hair texture with confidence after years of heat-styling. Curly beauties can go for a long bob, as known as the lob, with curl-by-curl cut layers to accent their facial features.
A middle parting helps create the illusion of a perfectly symmetrical face.
15. Feathered Wolf Cut
Wolf cuts are still going strong and are ideal to shed off some years with grace. Instead of going for choppy short layers, ask for a seamless taper with wispy feathered tips.
Silver babylights or black lowlights are ideal to end up with the most flawless salt and pepper mane.
16. Silver Vixen Layers + Beach Waves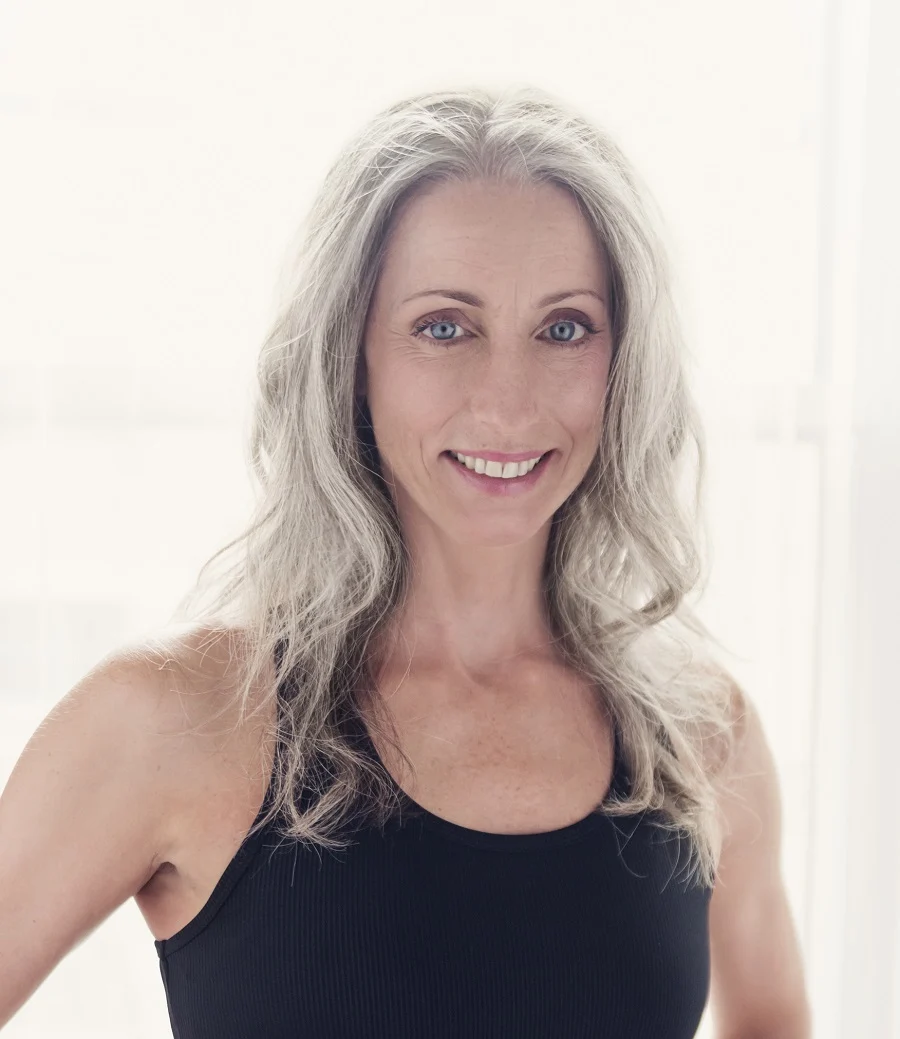 Go silver/platinum this year to express your pride for those graying tresses that'll bring your gorgeous blue eyes further under the spotlight.
Enhance your hair volume with layers and beach waves while an off-centered parting is suitable to break down the bluntness of an aging face.
17. Relaxed Side Braid
Messy is sexy and so is this laid-back side braid! Tame those long locks while adding a little asymmetry to your look with a side-swept French or fishtail knit falling on one shoulder.
Loosen up the strands with a couple of chunks pulled out at the front for a romantic appeal.
18. Minimalist Front-Row Side Knit
Why complicate? Keep it minimalistic with a teeny tiny braid at the front. Carve out a parting of your choice and knit the strands on one side only. Place a flower on top to steal the show wherever you go.
Leave the remaining mane simply straight or add curls. Your call!
19. Pull-Through Pigtails
Here's another long hairstyle perfect for women over 50 who wish to express their bold side. Look like a young rock star with pigtails but instead of knitting them, experiment with the pull-through braiding technique.
Finish off with a silk headscarf that's a lifesaver on an oily hair day!
20. Fancy Braided Chignon
Stay elegant at formal events with a beehive chignon updo featuring a pouf on top, plaited sides, and a wrapped-up braided bun resting on the nape.
Leave some tendrils loose along the way and curl them up while adding hair pearls at the back. Eye-catching, isn't it?
21. Half-Up Top Knot
Half-up hairdos never disappoint! Senior ladies can lift up their features while putting their bewitching long tresses on full display with a funky half-up bun.
Create a knot on the very top of the head with loose curls on the remaining hair to look much younger for your age.
22. Basic Long Braid
The simpler, the better! Keep your hair neatly tucked away with a basic braid. Opt for a French or Dutch plait to protect your precious mane from any external damage.
Incorporate vibrant extensions while knitting to the very end for a pop of color that won't be ignored.
23. Side Bun with Bangs and Fascinator
Try this long hairstyle for ladies over 50 when going to a wedding and you won't regret it!
Make use of those long locks to create a voluminous side bun with wispy bangs grazing the eyes. Set the style on fire with a fancy fascinator to become the center of everybody's attention.
24. Double Dutch Braids Updo
African-American beauties can consider recreating this braided updo without second thoughts. Ask for a curved parting with bubbly Dutch braids on both sides of the head.
Wrap them up into a bun at the back and adorn with hair rings and cuffs. That's it!
Speaking of daring women, we think one thing should be made clear. Many women assume that when they've come to a certain age, they should cut their hair because they don't want to look like pretending to be those perfect porcelain dolls we see on Instagram.
Well, that is wrong. Your age only adds refinement to your look. So if your hair is healthy and shiny, there is no reason not to let it grow long.
Ideal for: All face shapes.
How to style: Nurture it with hair products on an everyday basis, and it will look beautiful even without styling. This long hairstyle for women over 50 is so chic yet low maintenance.
Some women are both practical and well aware that older age comes hand in hand with elegance. If you are one of them, this is an ideal long hairdo.
Ideal for: Oval-shaped faces.
How to style: Part your hair gently to the side and tie it right above your neck. Make sure you make it sleek without leaving any strands loose. Then use a bit of product to make the ponytail sleek, and wear it over your shoulder to increase the effect.
27. Romantic Curls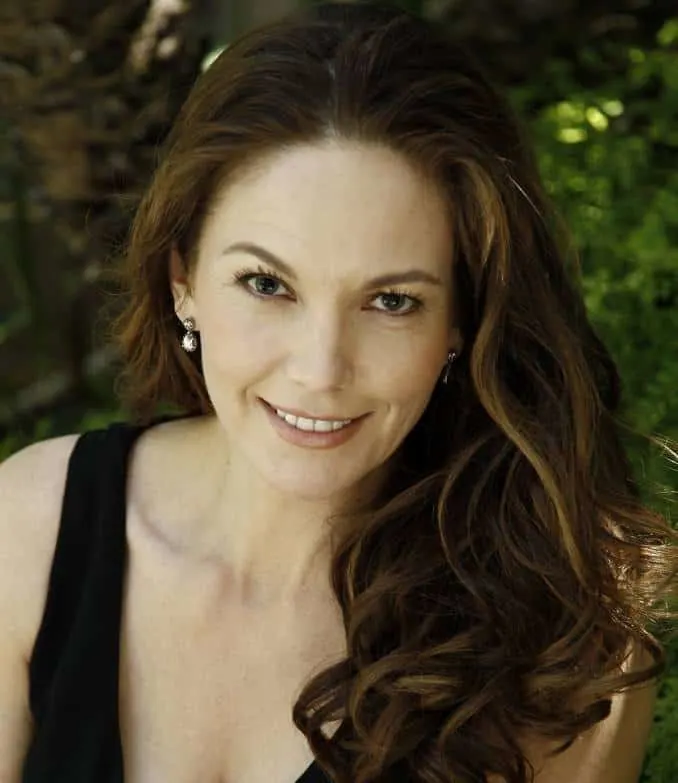 Inside many women, no matter their age, there still lives a young girl. And there is nothing but pure beauty in that. This is a beautiful curly hairdo for over 50 women with long hair.
Ideal for: Square-shaped faces.
How to style: If your face has soft features and your hair is long and nice, adding face-framing highlights will make you look extra fresh and take off a few years. To complete the look, curl the ends of your hair slightly to add volume and embrace the romantic girl that lives inside of you.
28. From Rock Chic to Rock Lady
When you were younger, you were that girl in her leather jacket dreaming of a bad boy on a motorbike, but now you think you should find a typical long salt n pepper hairstyle for over 50 ladies. And the solution is closer than you think.
Ideal for: All face shapes.
How to style: That laid-back, relaxed long haircut you wore in your twenties can still suit you. Put on some sunglasses, and remember that your inner spirit matters.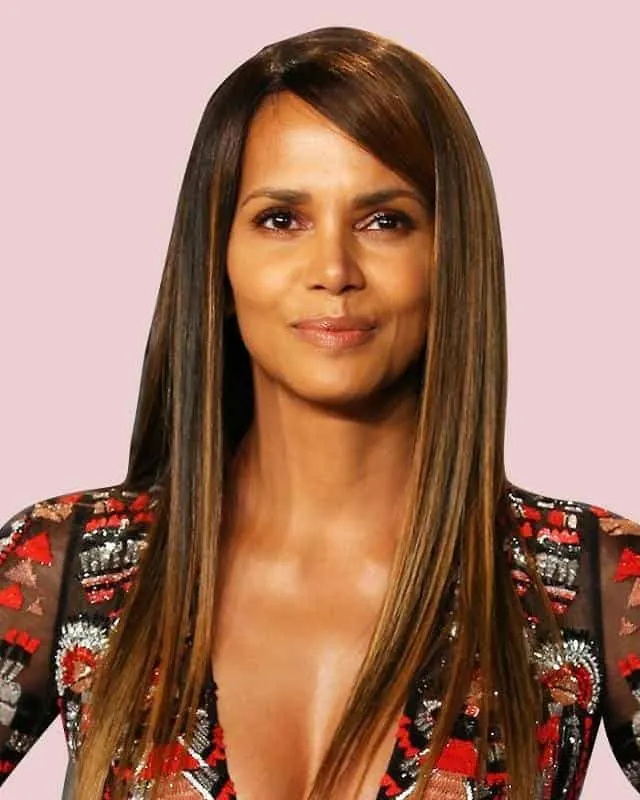 Are you wondering what's the right age to stop trying to look modern and chic? Well, such age doesn't exist!
Ideal for: Oval and round face shapes.
How to style: Nurture your hair and let it grow to a lower back length. Has it dyed in a natural color that suits your skin tone? Then try wearing it sleek and straight. Goals!
30. Waves and Braids
When you think of hairstyles for women over 50, do you think of these long hairdos you're grandma used to wear? If so, we are here to broaden your horizons. You should try wearing something fun.
Ideal for: Oval and heart-shaped faces.
How to style: If your hair is long, try styling it in soft waves and then braiding the hair on your neck in double French braids. Exotic, isn't it?
Turning 50 is no reason to start hiding your age. Remember, you can never be too old to be natural if you know how to rock a bold hair color that best matches your natural hairstyle and your natural personality.
Ideal for: All face shapes.
How to style: For instance, redheads look great with their hair cut slightly below shoulder length and styled to look effortless and chic.
Messy hair is always a good solution to make you look younger, and clipping it will help lighten up your face and show its gorgeous features without requiring almost any effort.
Ideal for: Square and round face shapes.
How to style: Use a hairpin to clip two strands of your hair on your head and leave the rest of the hair a little wild and messy.
33. Graceful Waves
The first picture that comes to mind for many people when someone mentions a woman in her fifties is this graceful, beautiful creature who proudly wears her gray hair. And we agree – that is indeed stunning. However, this long haircut for over 50 says it all!
Ideal for: Oval and square-shaped faces.
How to style: Naturally gray hair that falls gently over the shoulders achieved by a simple blowout in loosely styled waves really looks completely out of this world.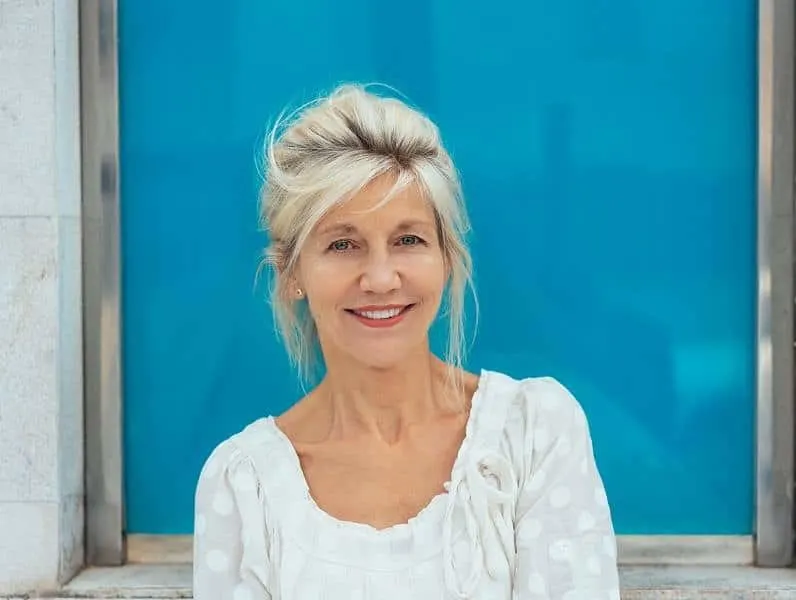 Many things change with age. One of them is certainly that we become more and more practical. This great messy bun with bangs falling by the sides of your face suits almost every woman.
The greatest thing about this woman over 50 long hairdo is that it doesn't require much of your time, and what's more, if you didn't have time to wash your hair this morning, no one will even notice.
Ideal for: All face shapes.
How to style: Use your favorite hairpin to hold the updo in place. Don't worry about picking every strand up.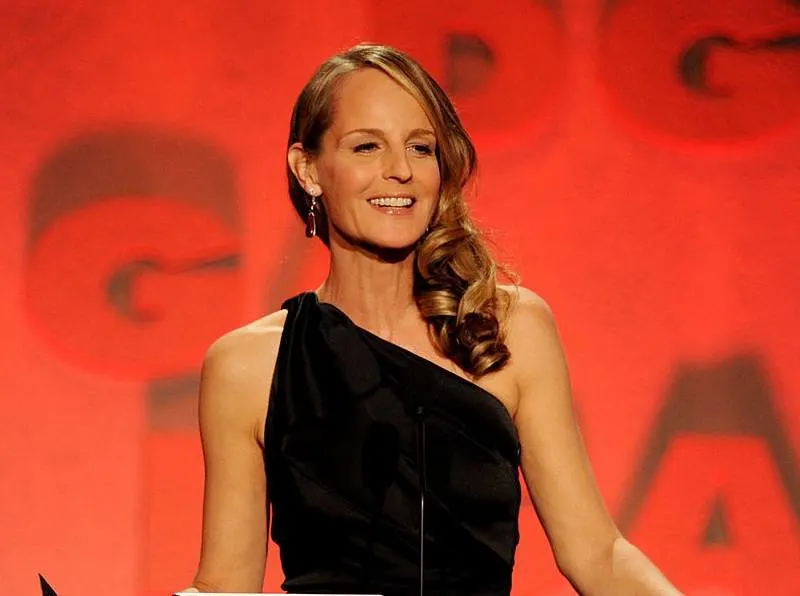 You may be a serious woman who hardly ever visits parties anymore, but surely every now and then there are these special occasions that you have to attend to. Getting out of your comfort zone may be hard for some older women, but it can be fairly simple for you with the right instructions.
Ideal for: Heart and round face shapes.
How to style: A great idea can be to make your hairstyle sleek on the top and then curl your hair into big curls that fall over one shoulder.
36. Side Fishtail Braids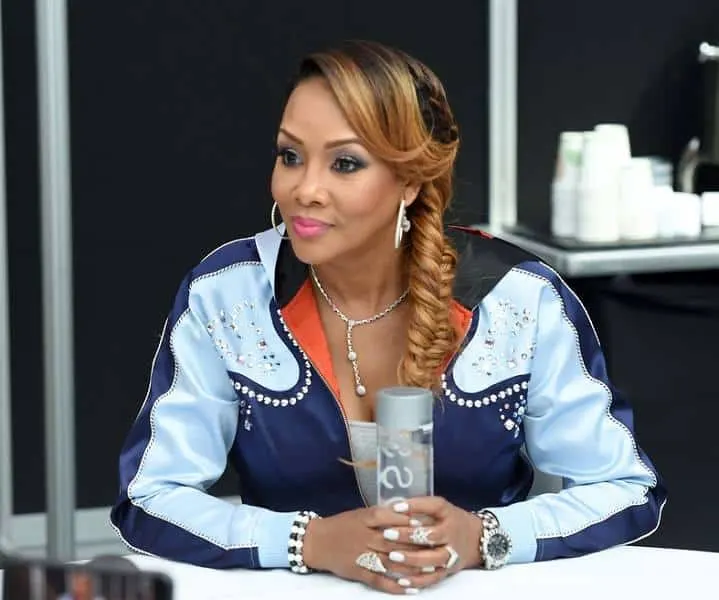 One other thing that never goes out of fashion is braids. One that we are particularly fond of is the fishtail braid. This braided hairdo for women over 50 with long hair looks so sassy.
Ideal for: Square and round-shaped faces.
How to style: We suggest you braid the fishtail braid on the side. To add an extra touch, make your fringe sleek and just slightly curled on the ends.
It's no sin to wake up one morning and wish to look like Monica Belucci. We all sometimes do. And when a little bit of effort, it's possible.
Ideal for: Heart-shaped faces.
How to style: Curl your hair into voluminous curls and tie it into a low ponytail with your fringe going to the side all the way behind your ear. Use bobby pins to hold everything in place. If this is too much as an everyday choice, you can still save the idea for a special occasion.
Speaking of special occasions, every woman should feel elegant, confident, and great in her own skin. Similar to the previous idea, instead of tying your previously curled hair into a ponytail, you can try making a side updo.
Ideal for: Oval and square-shaped faces.
How to style: To better match the updo with it, part your hair in the middle. That will also help brighten up your face.
Being classy is never a miss.
Ideal for: Oval and round-shaped faces.
How to style: To achieve this elegant long hairstyle for older women, try teasing the hair on the top of the head and then tying the hair in a bun. Leave your side bangs falling loosely on the face.
40. Sleek Bun
You are a practical woman who doesn't like making things too complicated – we get it. In fact, we're all for it. You have certainly come up with a hairstyle that best suits you in your day-to-day life, and now we're here to help you get ready for that special event.
Ideal for: Oval-shaped faces.
How to style: We suggest you tease your hair and make a plain bun. Then use a nice hairband to help make the hair on the top of your head even sleeker and smoother.
41. Flower Updo
This is not exactly the hairstyle we can create ourselves for most of us. But it's a real masterpiece and a great inspiration to show to your hairstylist.
Ideal for: Square-shaped faces.
How to style: The shapes in the bun are so elegant and special on their own, and the fact that there will be no hair around your face will let it shine bright, and you will be able to show your true beauty with style.
42. Big Bun
Being a little bit extra never hurt anybody. So don't be afraid to let that long locks be the center of attention, even if it's in a high sock bun. It's big, bold, gorgeous! And a classic long hairdo to rock even in over 50 years old.
Ideal for: Oval-shaped faces.
How to style: Sleek at the front, voluminous at the back.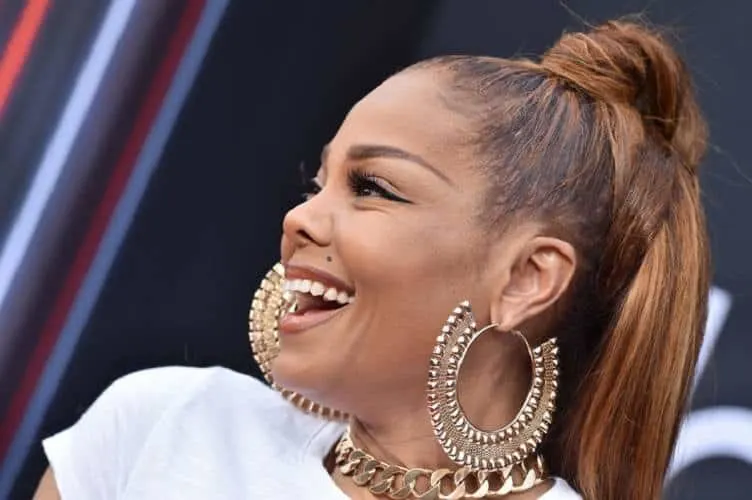 In the same spirit, we continue with this beautiful ponytail.
Ideal for: Oval-shaped faces.
How to style: Tie half of your hair in a very high invisible ponytail that starts almost at the top of your head. Then take two strands behind it and wrap them around the ponytail to hide the hairband. Then straighten the rest of your hair, and you will be good to go.
44. Loose Low Updo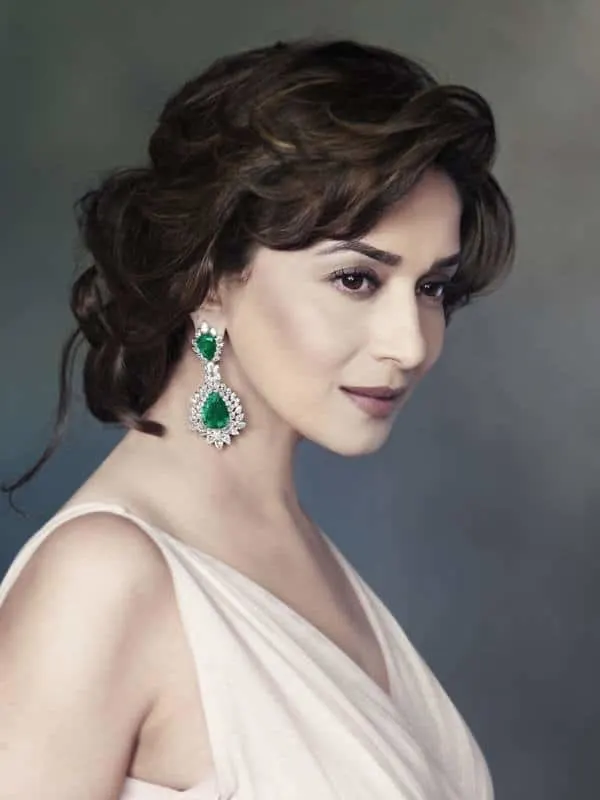 Who says that a long haircut with many layers for women over 50 can't look elegant?
Ideal for: Square-shaped faces
How to style: Even if your layered bangs are a little shorter, you can make your hair a little wavy and then tie it into a loose low updo.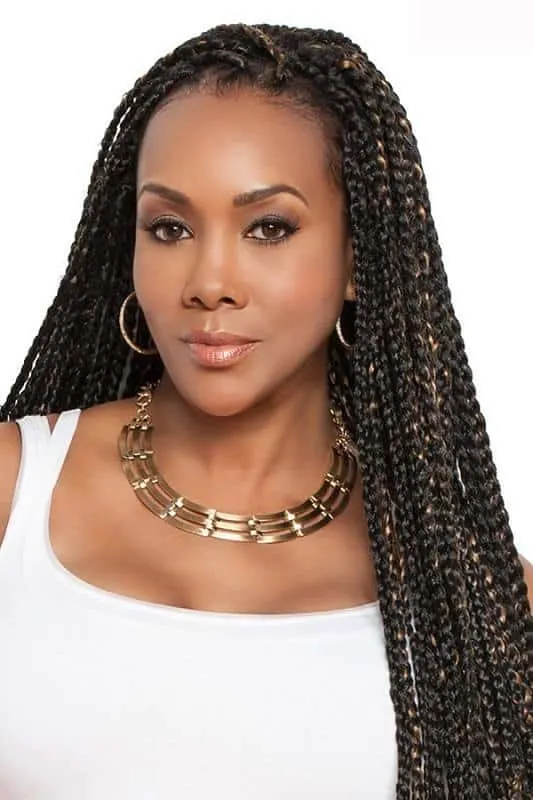 Being brave can mean many things, and it can also show on your appearance.
Ideal for: All face shapes.
How to style: For bold, fearless ladies that fully embrace their beauty and are not afraid to redefine the meaning of hairstyles for women over 50, we suggest the idea of fully braiding your long and beautiful hair.
We are convinced that these long hairstyles for over 50 are 45 good reasons not to cut your long and beautiful hair, and you know it too!