David Letterman really has a lot to teach us with his beard styles, so keep reading more to find out about how to style a David Letterman beard! This is especially for all the oldies out there who want to make sure their beard makes them look young and attractive!
Dave Letterman is a man of many talents, one of which is maintaining a classy, young-looking and attractive beard even at his age of 73!
Popular Beard Styles
David Letterman is the king of grey beards. Find here 5 amazing Letterman beard styles that will inspire you.
To style a David Letterman beard, you need to make sure that the edges of your beard have rounded edges when you see the beard from a distance. No sharp flyaways should be visible and the beard shouldn't appear to be pointed.
The beard is arched and curved at the end, which gives it a sleeker look. To obtain this Dave Letterman's bearded look with short gray hair, you need to trim frequently to make sure your beard hair isn't forming a pointed end.
2. Go Grey!
You can't pull off a Letterman beard without having grey or white hair! It just won't give off the David Letterman vibes. Therefore, in order to style a true balbo beard like Letterman, you need to have a grey beard!
3. The Bigger, The Merrier!
David Letterman's beard styles never involve short beards! They're always long, thick and dense! To pull off a beard like Letterman, you don't only need to have a long beard, but it needs to be wide too!
If you've never grown a long beard before, then growing one might be hard for you at first. However, with patience and enriched beard oil, you can make sure that your beard grows long and healthy!
4. Clean Shaven Look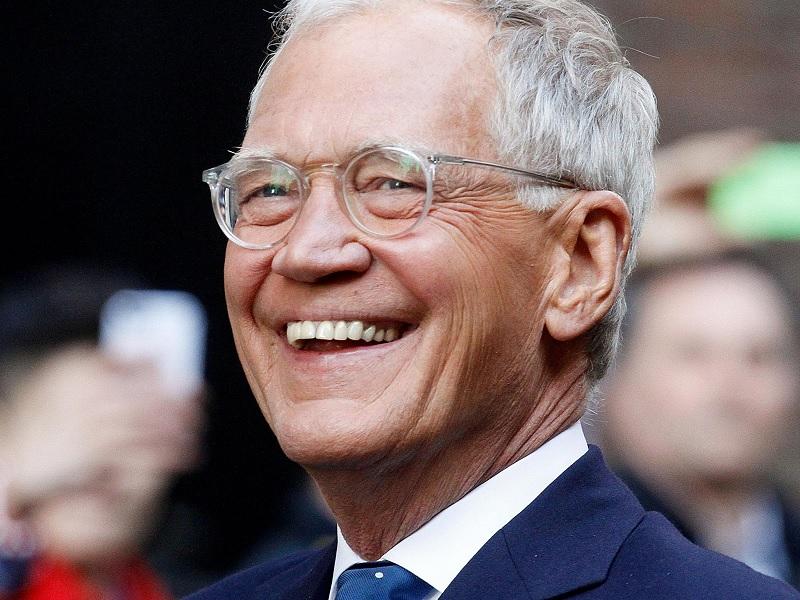 When it comes to Letterman beard styles, there's no in between. You can either style a long and dense beard, or you can leave the beard altogether and clean shave. There's no space for the grey line here, there's just black and white. You either clean shave or you have a long beard!
5. Your Hairstyle Matters Too!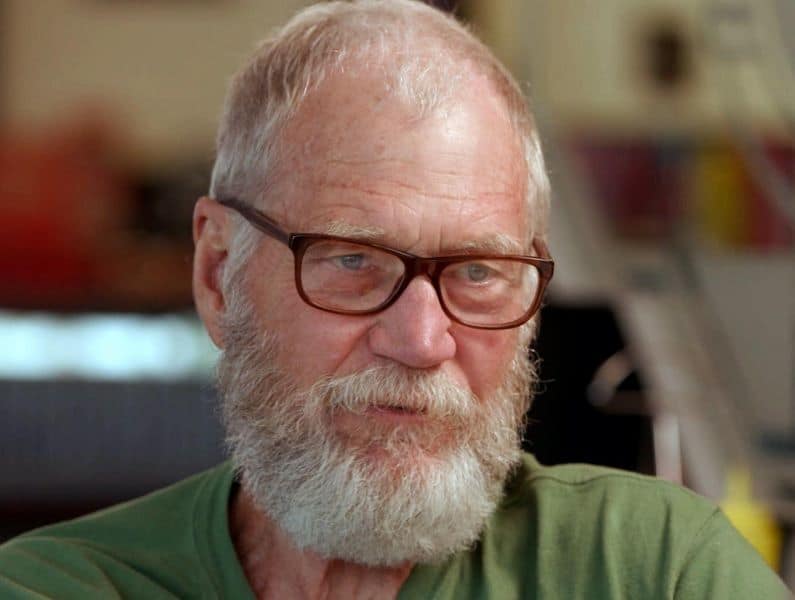 To style a David Letterman inspired blonde beard, you need to make sure that his other facial structures and components match yours too to a certain extent so that when you try the beard on yourself, the outlook isn't different. This also means that you need to cut your hair short to style a proper Dave Letterman beard because your hair length greatly affects how your beard looks!
Therefore, never neglect your hairstyle's combination with a beard because it plays a very significant role in influencing the appearance of your beard.
Some More Amazing David Letterman Beard Styles to Copy
Check out the tips above in order to learn how to style a David Letterman beard in its purest essence. No one can rock an old beard better than Letterman, which is why he's a good inspiration to follow when it comes to his beard. In fact, he has one of the most attractive beards among other individuals of his age group!