11. Clip'em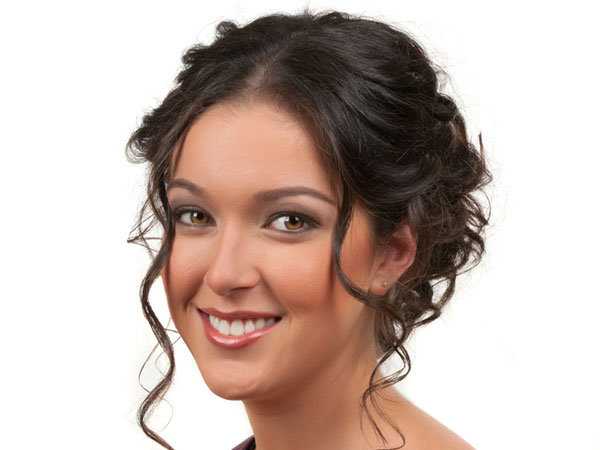 If your medium locks are not long enough to make a bun, consider clipping the strands upward. It will create an appearance of a voluminous bun in the back of your head. Keep some strands hanging loose in the front.
Different Updos for Women With Curly Hair
12. Twisted bun
This is the simplest way to create a bun when your hair is not too long. You need to collect your hair as if you would be making a ponytail and twist it around the tips. You'll need plenty of clips and hair gel to keep it intact.
This is a great updo for medium hair when you have a layered bob. All you need to do is collect the hair as you would for a ponytail without lifting it up and make a twist for volume. Use hair clips to keep it in place.
If you don't have a layered hairstyle, this option is for you. Start by braiding the hair from the front toward the back and then collect the low part and twist it into a bun. The size of the bun depends on the length of your hair.
Take a look at this simple way to create a chignon with medium hair. All you need to do is copy the three simple steps. The longer your hair is, the more impressive the result will look.