#21: Temple Fade Haircut
Here comes another cool fade haircut that can give a boost to your charming personality. The fade starts from the corner of the forehead and near the temples. The hair on top remains long enough to reveal the Afro texture, and the back hair is tapered towards the back of the neck.
#22: Artsy Bald Fade
A bald fade is the best haircut to try some coolest things on your head like a razor-work or something like that. The Afro texture and faded temples give a neat look that suits to most black men.
#23 Short Fade With Tapered Temples
This haircut is one of the most conservative version of black men haircuts. The short fade and tapered temples are an upgrade for everyone's favorite haircut. A French beard can be a decent pair with this haircut.
#24: Locks Low Fade
The natural curly hair and the African texture can give you a perfect men's fade hairstyle. There's no need to go for a shorter fade with this well-trimmed low fade. The fading temples are an addition to this haircut that highlights your style.
#25: Dodgy Extra Short Fade
Here comes another short fade hairstyle involving razor-work on the head. The smooth fade effects on the temple and the outlines give a boost to this style. An attractive and skillful razor-work can add points to your style.
#26: Short Haircut With Tapered Temples
Tapered temples and short haircut give a neat and classy look, and it's one of the most favorite and suitable haircuts for black men. If combined with a well-trimmed beard, this fade looks more appealing.
#27: Classic Short Fade Haircut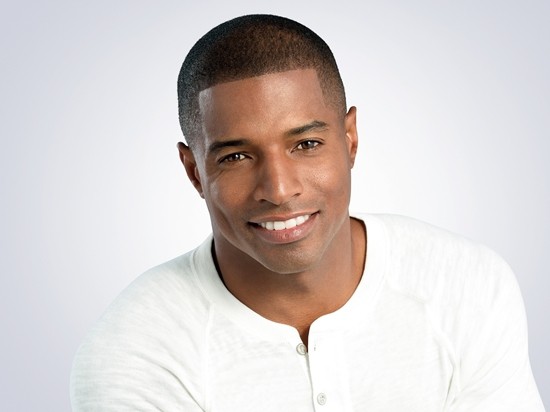 The classic short fade with barely visible tapered temples gives a neat and stylish look. This haircut is paired with the square forehead line. The simplicity of the shapes and lines of this haircut ad points to your style.
#28: Shaped up Taper Fade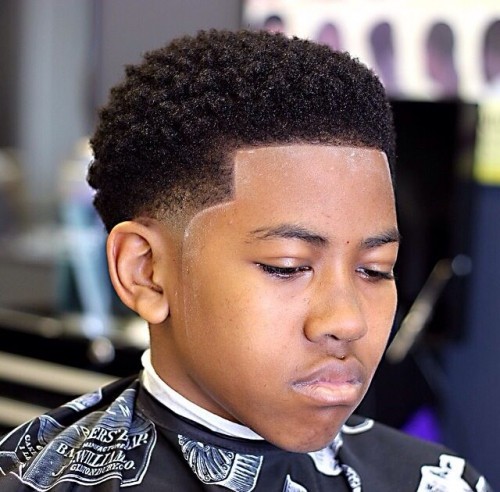 Shaping the hairline is very important for creating a neat taper fade haircut. Ask your stylist for a shape up in order to outline your great taper fade. Outline the facial hair as well to get a stylish look, which will make you stand out of the crowd.
#29: Taper Fade for Straight Hair
Taper fades look very neat on straight hair. All you'll need to do is shave the bottom part and make the fade on the top visible. Leave the hair on top long enough to create short bangs. Such style needs no special maintenance, except regular barber shop visits.
#30: Taper Fade Mohawk
Taper fades are quite diverse. So, if you want to go a little wild, opt for some special styling such as mohawk. Make a regular taper fade, while leaving enough hair in the middle for a spiky style. You'll need a lot of hair gel to keep it in place.