If you want to transform a plain hairstyle into something different, why not try a low bald fade? A fade style is a type of haircut that gradually tapers away. There are a few different types of fades to try, so you may have to experiment to work out what type of fade suits you best.
A low bald fade is one which tapers very quickly and normally runs high on the head. Here is a selection of low bald fade cuts for guys.
Low Bald Fade
A low bald fade is a popular haircut idea because it is stylish and versatile. A low fade actually helps to make the rest of the hair on the head look thicker and fuller.
This means that a fade can be quite good for guys with thinning hair. Cutting a fade will also drastically change a look without making a permanent change.
Men's hair normally grows back quite quickly, so if you don't like the change it will be sorted out soon. On the other hand, if you do like the look, you will have to trim it regularly to keep it to the right length.
Tousled Spikes with a Bald Fade
Best Low Fade Haircuts for Fashionable Men
High Top Afro and Serious Fade
Wavy Hairstyle and Bald Fade
Close Cropped Hair and Fade
Bald with Hot Beard Ideas to Inspire Your Style
Voluminous Peaked Fringe and Tramlines
Monastic Haircut and Modern Fade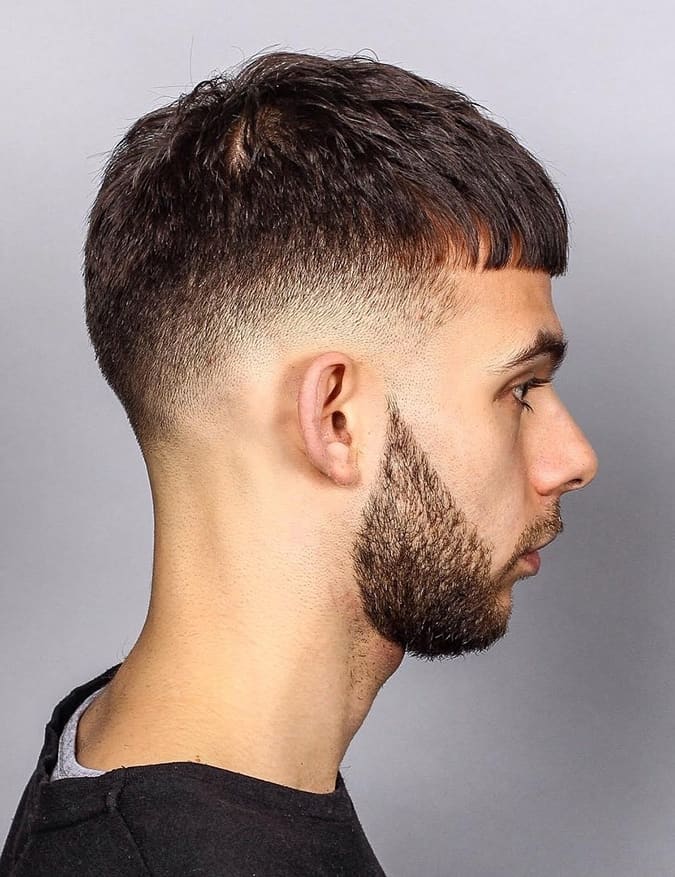 High & Low Taper Fade Haircuts for Black Guys
If you really want a change, you can try cutting a low bald fade into your existing haircut. You will love the difference that it makes to your hairstyle.