Women who want to try out something new can try curly hair extensions with crochet braids to get a fresh new look. Crochet braids are an inexpensive and effective choice for women who are looking for a big change. Curly hair looks the most natural choice with these extensions.
What Are Crochet Braids?
Curly crochet braided look can enhance the beauty of an African American women. Crochet braiding is a technique which is used to add extensions to the hair. It is also known as latch hook braiding. The extensions are attached to the natural hair using a crochet hook. In order to insert crochet braids, a person must have enough natural hair to make the process viable. Ask your hairstylist for advice if you are unsure.
Crochet Braids with Curly Hair
Don't know how to get curly hair for crochet braids? This video will guide you the steps:
Here are some ideas to inspire your next curly crochet braided look.
#1: Long Black Hair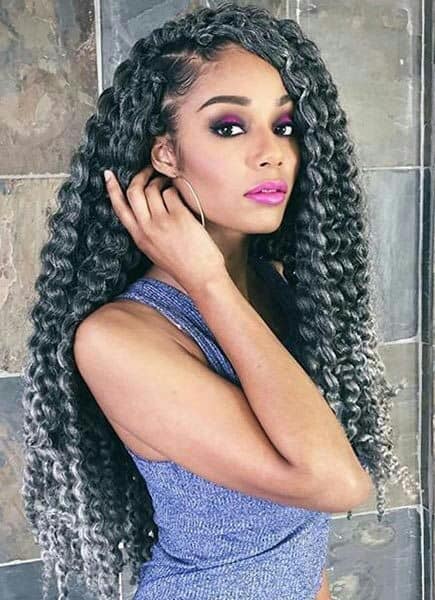 One of the benefits of crochet braid extensions is that you can make your hair as long as you like. Long curly crochet braids look really feminine and glamorous.
#2: Large Copper Curls
Copper curls look really stylish on women with African skin tones. The copper color is soft and luxurious. It adds a lightness to any hairstyle for women.
#3: Symmetrical Style
The asymmetrical hairstyle is a safe choice for any woman. It helps to balance the facial features. The style can be worn for any occasion, whether at the office or out at a big party! If you have a kid and wanna try crochet braids on her – here are some ideas.
#4: Crochet Bob
A chin-length bob hairstyle is a great choice for women who are looking for a classy new haircut. An asymmetrical cut with a fringe is a really modern choice for women.
#5: Ombre Style
If you cannot decide on just one color, you can choose an ombre hairstyle for your next new look. Change from a dark color at the roots through to a dark color at the tips.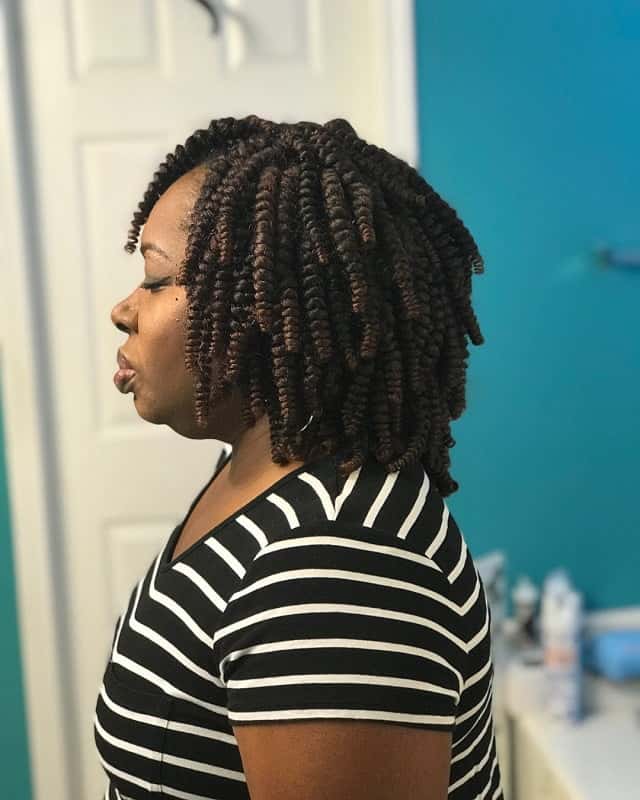 Crochet hair extensions are an amazing choice for women who are looking to lengthen their hair. However, there are lots of other types of hair extensions available to choose from. Our site also includes lots of natural hairstyles for women, so take a quick look around!